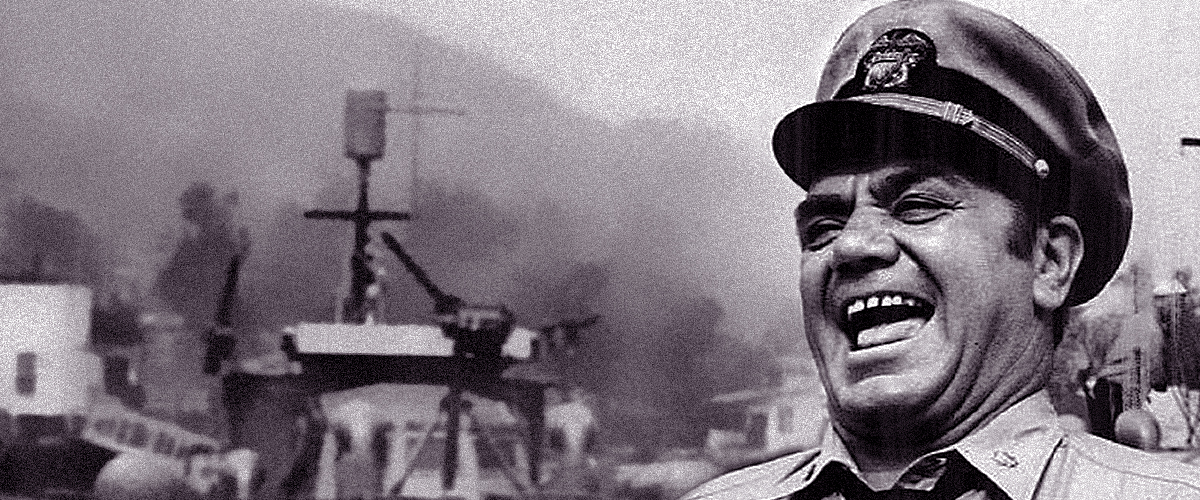 needpix.com
Meet 'Airwolf' Star Ernest Borgnine's Widow Tova Traesnaes, Who Runs a Cosmetics Company

Actor Ernest Borgnine, best known as Dominic Santini on "Airwolf" was married five times. His fifth wife, Tova Traesnaes, is a businesswoman founder of a cosmetics company.
Born in January 1917, Ernest joined the US Navy in 1935 and was honorably discharged in 1941. After that, his mother advised him to try his luck in theaters, and it was one of the best decisions in his life.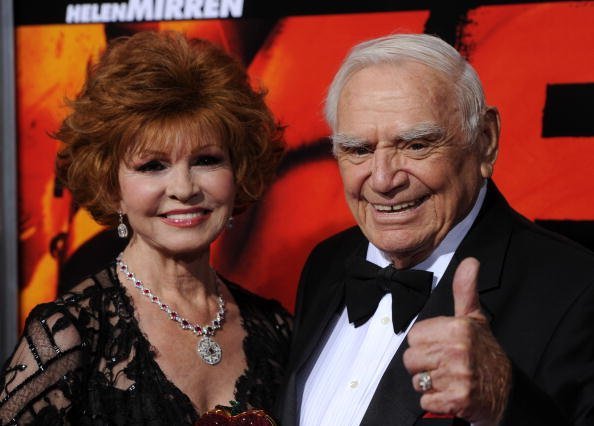 Tova and Ernest Borgnine on October 11, 2010 in Hollywood, California | Source: Getty Images
Ernest Borgnine's career
In 1947, shortly after studying acting at the Randall School of Drama in Hartford, Connecticut, Ernest got his first stage role. Only two years later, he debuted on Broadway, portraying a nurse in "Harvey."
His career on the big and small screen began in the 50s as he landed parts in films such as "The Whistle at Eaton Falls" and "From Here to Eternity," and on TV shows like "Goodyear Television Playhouse" and "The Ford Television Theatre."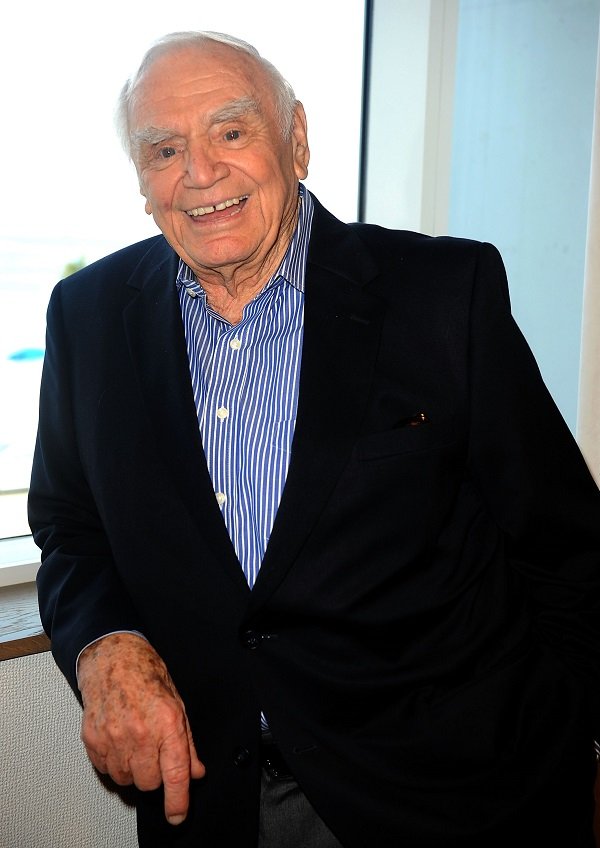 Ernest Borgnine on April 1, 2011 in Fort Lauderdale, Florida | Source: Getty Images
Although Ernest was a reasonably recognized actor at that point, his big break came in 1962, when he portrayed Lieutenant Commander Quinton McHale in the World Warr II sitcom "McHale's Navy."
The show was on the air for four years. Due to his outstanding performance, Ernest got an Emmy nomination for Leading Actor in a Comedy Series in 1963. He worked next to Tim Conway.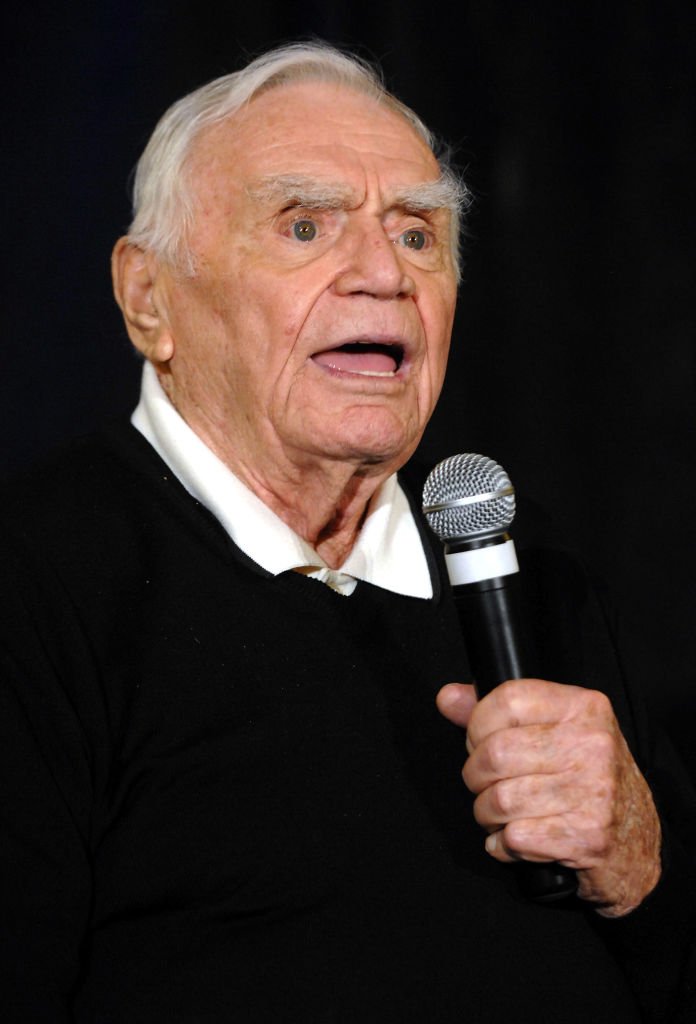 Ernest Borgnine on May 14, 2011 in Los Angeles, California | Source: Getty Images
His romantic life
In 1983, the actor got the part of Dominic Santini, a helicopter pilot on "Airwolf." The audience quickly loved Ernest's portrayal of Dominic, which turned the show into an instant hit.
As per his romantic life, he was married five times to five different women: Rhoda Kemins, from 1949 to 1958; Katy Jurado, from 1959 to 1963; Ethel Merman, for less than two months in 1964; Donna Rancourt, from 1965 to 1972, and Tova Traesnaes, from 1973 until his death in 2012.
His reputation as a husband
Unfortunately, Ernest's reputation as a husband was quite negative before marrying Tova. When Rhoda filed for divorce, she pointed out that he had "irrational temper." When he was with Katy, they went as far as to fight in public.
Ethel, on the other hand, labeled their 30-day marriage as a "big fat mistake." The actor later shared his version of the surprisingly short relationship, claiming that it was all a matter of attention.
He stated that, during their honeymoon, people would often recognize him and not pay attention to Ethel. That fact reportedly hurt her, and she ended up taking it out on him.
Finally, Donna stated that Ernest would threat her so much that she was forced to hire armed guards.
His relationship with Tova Traesnaes
Thankfully, his relationship with Tova was a lot better than his previous ones. While talking to Dr. Gail Gross, Ernest revealed that the couple met each other in Los Angeles thanks to comedian Marty Allen.
In a 1981 interview obtained by People, the actor's fifth wife confessed that Ernest "does have a temper," but she wouldn't call him temperamental. She even labeled him as the "deepest and most sensitive" person she had ever met.
One of Tova's friends, Elaine Trebek, also shared her opinion on their relationship, claiming that he stopped being a "big, tough guy" to a "loving husband."
During a conversation that Ernest had with the Hollywood Reporter a few years before his passing, the actor shared some details on his marriage to Tova, saying that communication was the key.
The key in their marriage
"I respected my mother and thought she was the greatest woman in the world. I was taught to be a good husband, but I've been hurt. If two people can't talk to one another, the honeymoon is over, honey."
Tova also mentioned communication as an essential aspect of their romance. Nowadays, she is running her cosmetic company named Beauty By Tova, which was founded more than four decades ago.
Talking to Dr. Gross, Tova revealed that she was a model and actress when she was younger and that, during that time, she learned a lot about makeup, which eventually became her passion.
Once she married Ernest, she established the company, which was initially called Tova9, a combination of Tova's name and "nine" of Borgnine. Nowadays, it sells a variety of products ranging from perfumes, cosmetics, jewelry, and so on.
Please fill in your e-mail so we can share with you our top stories!