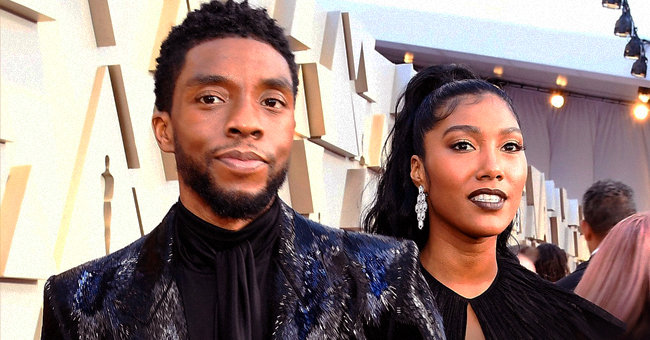 GettyImages
MTO News: Chadwick Boseman of 'Black Panther' & Girlfriend Tyler Ledward Reportedly Get Engaged
The Black Panther actor, T'chala finally got down on one knee and popped the question to his longtime girlfriend, Taylor Simone Ledward. The Wakanda Prince is ready to take his relationship to a whole new level.
Word on the street is that, just recently, while on a romantic date in Malibu, actor Chadwick Boseman got down on one knee with a massive engagement ring and asked his girlfriend, Taylor Simone, to marry him.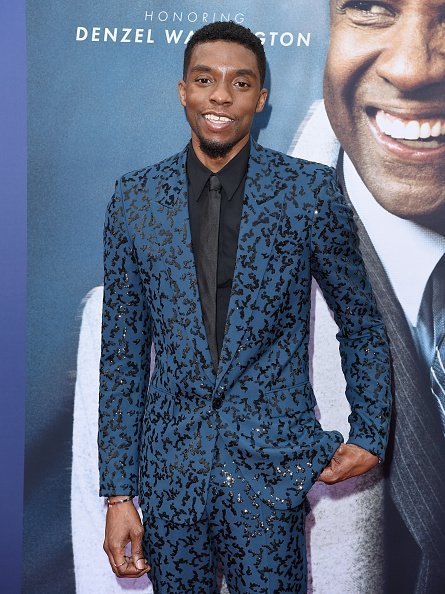 Chadwick Boseman at the American Film Institute's 47th Life Achievement Award Gala on June 06, 2019 | Photo: Getty Images
She said YES!!!. Although Chadwick's rep had nothing to say concerning the recent development, a friend of Simone confirmed it to MTO News. The source said:
"Chadwick and Simone got engaged. It was a long time coming, and everyone is really happy."
Sources further confirmed that the couple plan to officially tie the knot early next year. As much as his fans are thrilled for him, the news is no doubt heartbreaking to the ladies, especially those who have always had a crush on him and probably dreamed of marrying him.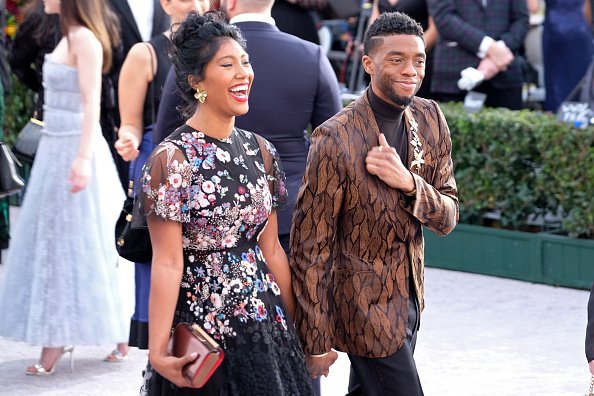 Taylor Simone Ledward and Chadwick Boseman at the 25th annual Screen Actors Guild Awards on January 27, 2019 | Photo: Getty Images
Chadwick and his girlfriend have managed to keep their relationship private. People could only speculate that they started dating in 2015 or 2017, but no one could tell for sure.
In 2018 however, the suspicions increased when Simone's grandmother told Intouch Weekly that the two of them were an item. She said:
"They respect each other. She's very happy, and he is, too."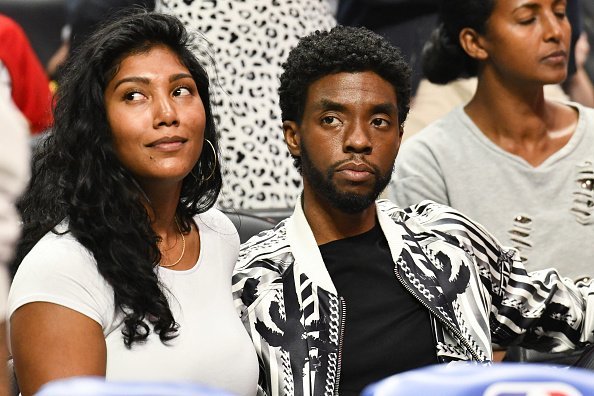 Chadwick Boseman at a basketball game at Staples Center on October 22, 2019 | Photo: Getty Images
The couple has been spotted together at several events, and each time, people wondered who Simone was to him. There had been no express statements by either one of them as to the status of their relationship.
As expected, there was more chatter as to who she was to the famous Wakanda Prince. The rumors and uncertainty were finally put to rest when Chadwick won the award for the most outstanding actor in a motion picture.
Before he went on stage to receive his award, he gave Simone who was right next to him a kiss. After that, while giving his speech, for the very first time, he acknowledged her publicly by giving her a shout out. He said:
"Simone, you're with me every day, I have to acknowledge you right now. Love you." The cameras turned to her, and she was seen mouthing the words "I love you."
Please fill in your e-mail so we can share with you our top stories!