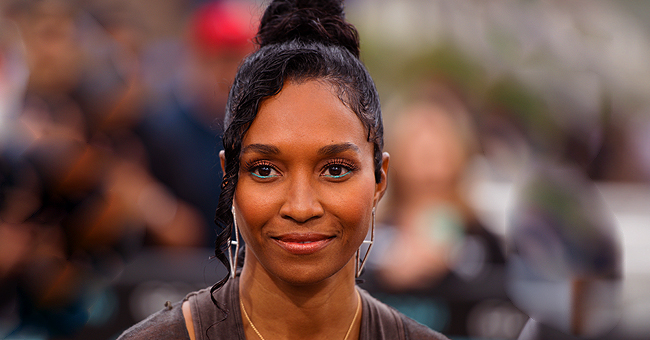 GettyImages
Chilli of TLC Fame Has a Son Who Is 22 and Is Following in His Mom's Footsteps
At 22, Tron, son of TLC star, Chilli, is fast making headway in the music industry, much like his mother did in her early years.
Tron is the product of Chilli's (whose real name is Rozonda Thomas) relationship with record producer Dallas Austin. He has grown into a handsome young man and is known to wear signature blond dreadlocks.
The youngster bears an unmistakable resemblance to his mother and is, therefore, commonly likened to a younger male version of the famous star.
Also, he appears to have inherited his parent's love for music as well as their talents, and Chilli couldn't be more happy about it.
Tron, whose stage name is "timeflybye," is fast making a name for himself in the entertainment industry as a rapper, and Chili has been there to render support for him all the way.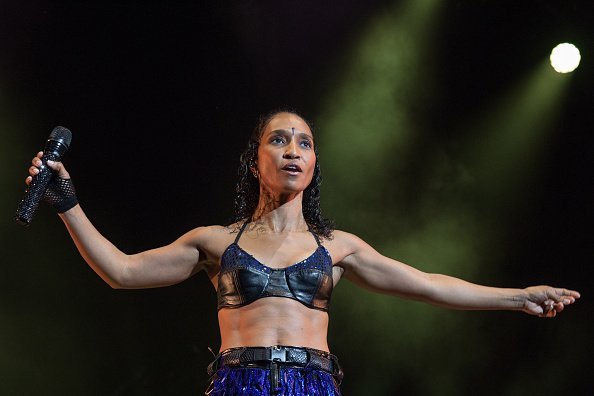 Rozonda 'Chilli' Thomas at Austin360 Amphitheater on August 22, 2019 | Photo: Getty Images
It was only recently that the 48-year-old star took to Instagram to promote one of Tron's live performances. The post includes a short video and a picture.
The video features Tron inviting viewers to come and watch him perform live, and he even energetically finished with a loud shout.
The next slide is a publicity bill that gives more explicit details about the show and also features a picture of the fast-rising rapper showing off his multiple tattoos.
Chilli's love and support for Tron, who is her only child, is one that her fans find particularly inspiring.
One Instagram user, @lisagulliksen, took to the comments section of the post to air such admiration:
"I love his energy! I hope to have a relationship like yours with my son (5yrs) when he is all grown up. You are both inspirational. Love from a huge fan of yours for over 20 years in Norway."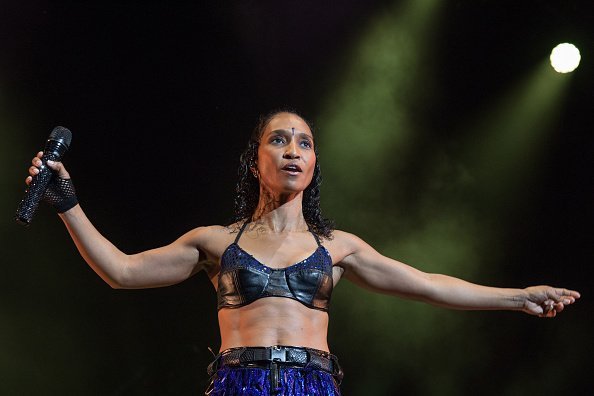 Rozonda 'Chilli' Thomas visits "Extra" at Universal Studios Hollywood on May 15, 2019 | Photo: Getty Images
Another such fan, @maggiehorroroh referenced the striking resemblance between Tron and Chilli:
"I can't get over how much he looks like you. Your genes are strong in him."
"Your kids are your success !! Way to go Tron!! @therealchilli," another admirer, @shireenkhan17, commented.
Chilli takes utter pride in Tron and vice versa. This came through when the duo made an appearance on American daily talk show, "Sister Circle."
There, Tron, who reportedly received his bachelor's degree in music production last year, revealed that his mother has a great impact on his decisions on being a singer as well as other aspects of his career.
This makes it no wonder that he has become a fast-rising figure in the music industry. At the age of 20, Tron released his debut EP, "Reflectionz," which had Chilli loudly proclaiming pride for the rookie star.
Via Instagram, Chilli wrote:
"To say I'm proud is an UNDERSTATEMENT!!! Your hard work is showing my Son."
Tron is also fast gaining popularity on social media platforms; his fan following on Instagram has already reached over 120,000! He is indeed one talent to watch out for!
Please fill in your e-mail so we can share with you our top stories!