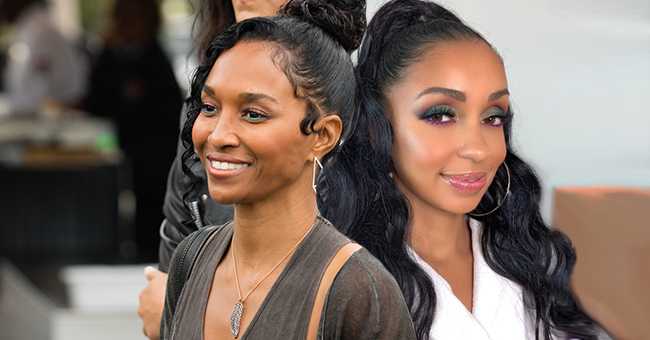 Chilli & Mya Swear by These Anti-Aging Beauty Secrets That Keep Them Flawless at 40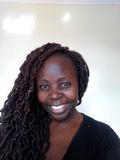 Flawless skin, healthy hair, good muscle tone. That's what TLC's Chilli and Mya have in spades. The stars of VH1's newest show "Girls Cruise" spill the beans on some well-known and not so common beauty practices.
Legendary femcee Lil' Kim appears in and executive produces VH1's newest docuseries called "Girls Cruise." The show is about a luxury cruise on a 13-bedroom yacht from Barbados to Trinidad, and Lil' Kim invites her best friend Tiffany Panhilason, Chilli, Mya, MTV's "Wild N' Out" cast members Pretty Vee and B. Simone, and Marc Jacobs' husband Char Defrancesco.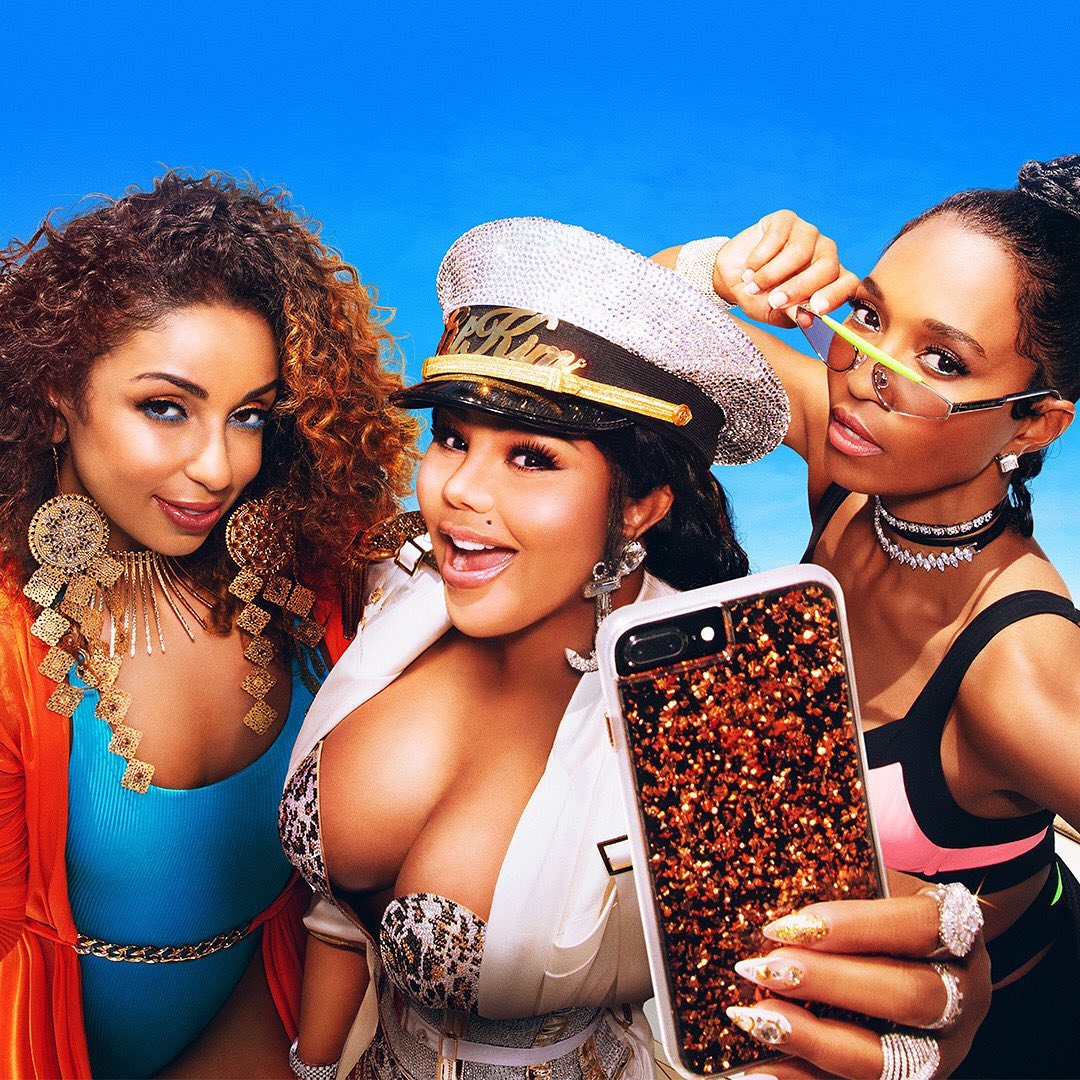 Source: Instagram / Girls Cruise
The aim of the cruise, at least for Lil' Kim, is to turn professional relationships into friendships. And so the women wine, dine and receive lots of pampering as they talk about dating (duh!), work, and everything else in between.
THAT MELANIN BE POPPIN'!
It's on this cruise that Chilli and Mya decided to share some of their beauty secrets. And what they're doing obviously works, because Chilli turned 48 in February while Mya turns 40 in October. They both look much, much younger.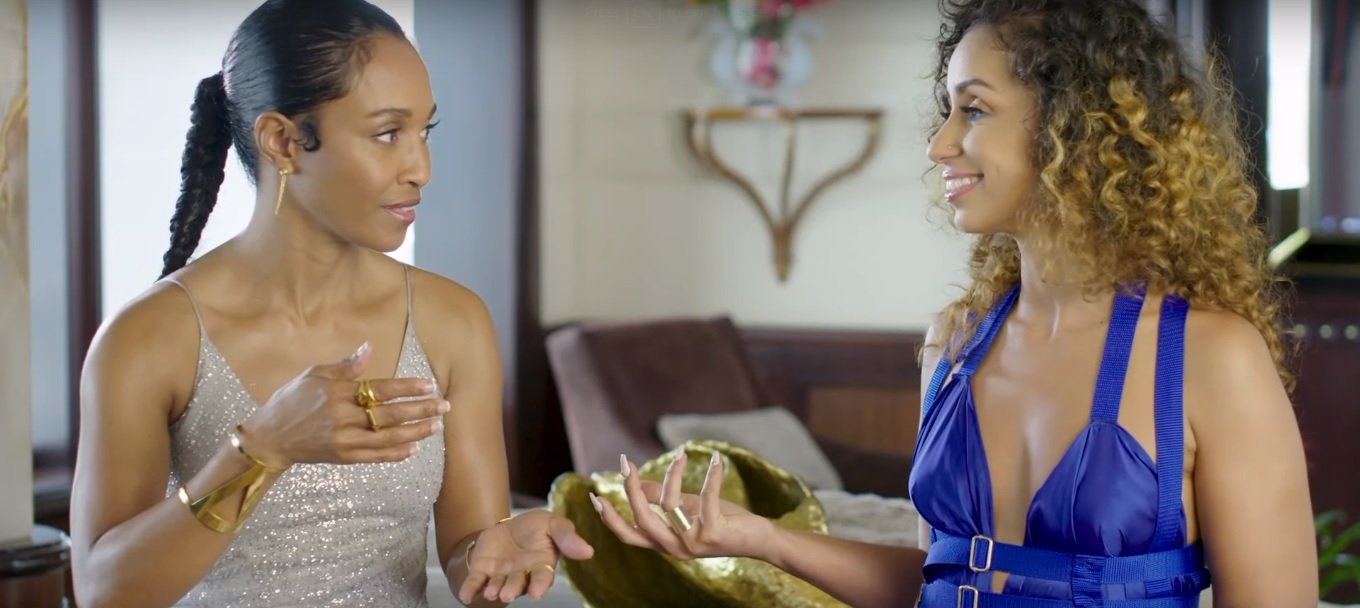 Source: YouTube / VH1 / Chilli & Mya's Beauty Tips ? Girls Cruise
"Don't believe that saying when they say 'Black don't crack.' It does crack. You have to take care of your skin," asserts Chilli.
Okay, Chilli and Mya. Spill, spill, spill!
Chilli: "I'm a product junkie"
"I'm a product junkie. I think that's very wise. Because, again, you know, you don't know what's gonna work with your skin. Everybody's skin is a lil' different," says Chilli. While she doesn't expound on the products she uses during the sitdown with Mya, she previously told BET that she uses Cellbone Collagen Facial Cleansing Foaming Gel to cleanse her skin and the Collagen Rice Scrub to exfoliate.
Mya: Cucumber under the eyes and coconut oil to remove makeup
This is more of an open secret. "I am really into natural remedies to maintain the glow. A whole lot of natural stuff," says Mya. "I started with cucumbers on my eyes." Scientific studies show that the juice from a cucumber can reduce swelling and stimulate antioxidant activity. A clinical trial suggested that the vegetable could potentially be used to prevent wrinkles due to its high Vitamin C content.
"For a makeup remover, I just use coconut oil," adds Mya.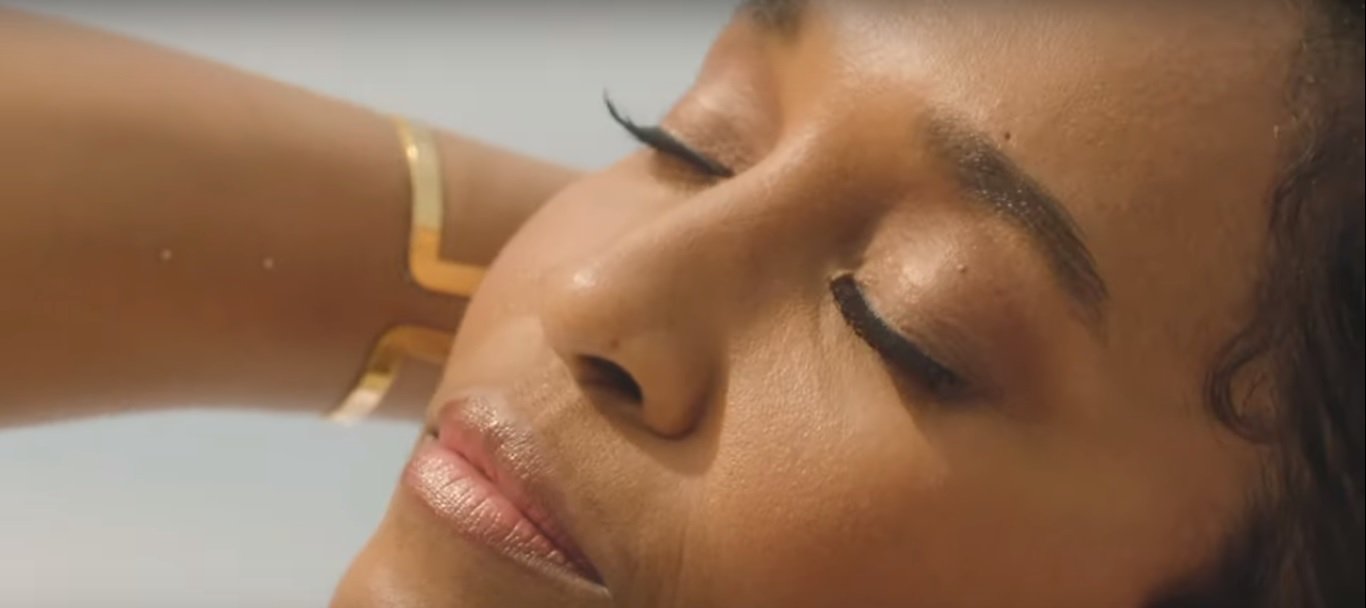 Source: YouTube / VH1 / Chilli & Mya's Beauty Tips ? Girls Cruise
Chilli: Under-eye patches
"I love those eye patches that you've seen me put under my eyes," says Chilli. Scientific studies show that under eye patches – those with proven anti-oxidant, anti-inflammatory agents – can help improve the appearance and elasticity of that sensitive bit of skin. Harper's Bazaar has rounded up a list of 20 eye patches you can choose from.
Mya: Going vegan
"I believe what you put in your body definitely affects your skin," said Mya." If you don't take care of yourself, or you're smoking and you're drinking, and abusing your body, drinking a lot of chemicals or even eating a lot of chemicals. It's gonna show up on the outside."
"I'm vegan," said Mya. "I was cracking just 5, 6 years ago before I went vegan. Man, 35 pounds more than I am right now. I was cracking."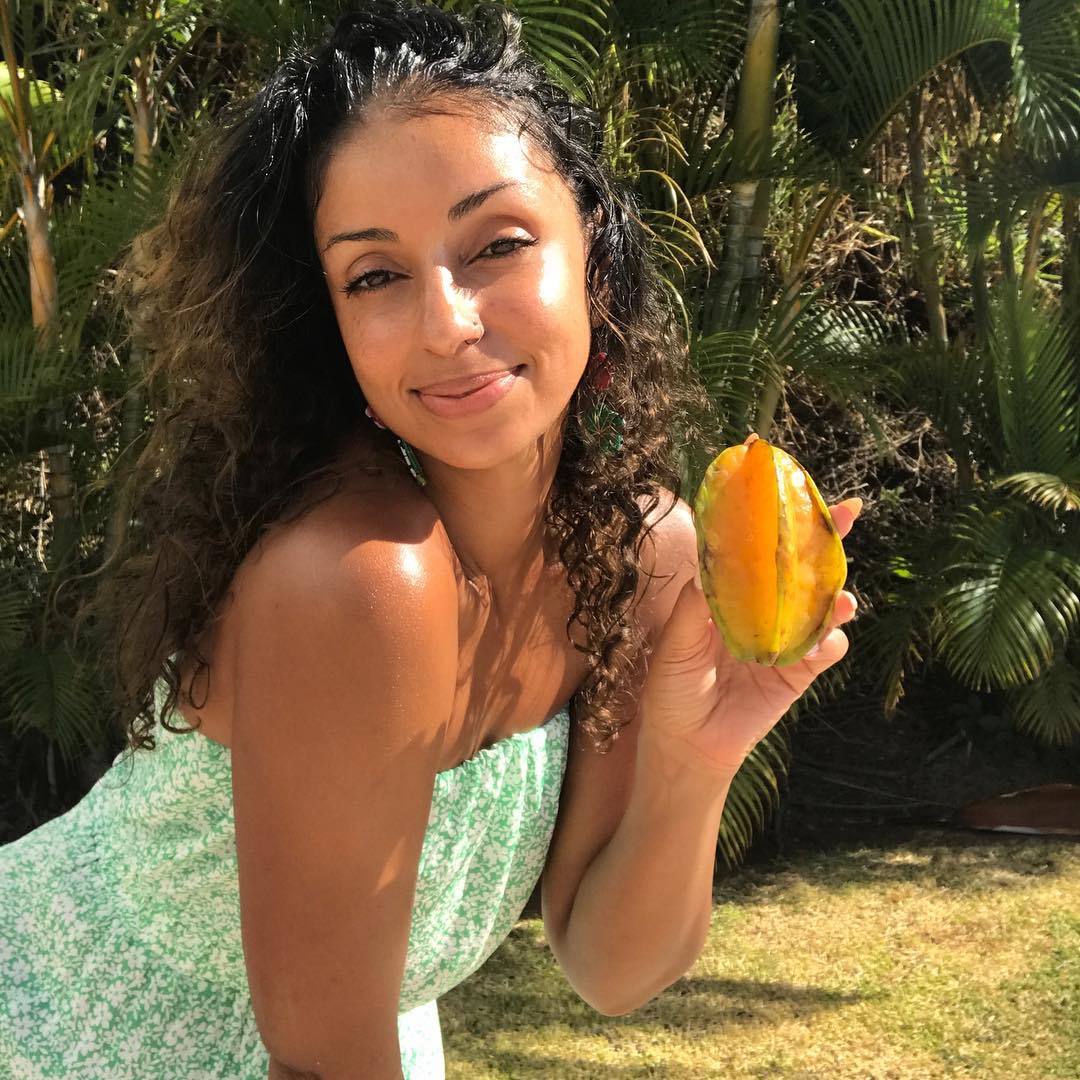 Source: Instagram / Mya
Chilli: Avocado for skin and hair
"I use avocado even on my hair," says Chilli. "It's a really good mask. When it turns brown and you're like, 'I don't wanna eat no more,' you shouldn't throw it away. You can't throw it away. That's a waste."
Mya: Mango and Papaya to tighten the skin
"I started experimenting with fruits and vegetables and all kinds of peels. So I make my own stuff at home," admits Mya.
"For my [tightening] masks, I just use pure avocado and even mango. It gives you a nice tightening and moisture," she says. "After I scoop the mango out and eat it, I keep the peels. I rub it all over my face and it's tight like 15 minutes later. Papaya works [too]."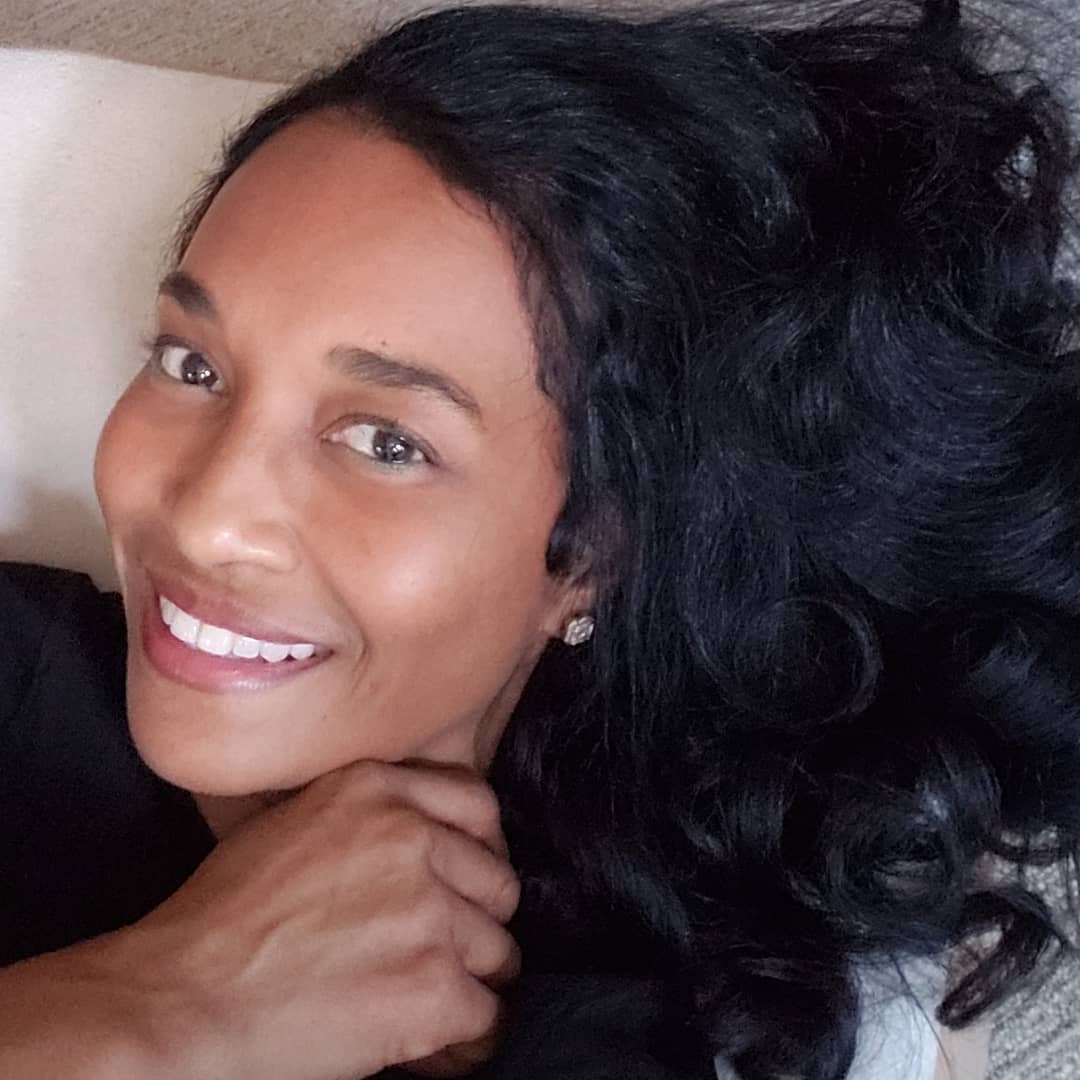 Source: Instagram / Chilli
Chilli: Self-care
"Take care of your skin, your body, period. The temple. That is the key right there," says Chilli. Here are 5 simple tips from Mayo Clinic that can keep your skin healthy.
Mya: No alcohol but a glass of red wine every now and then
"I don't drink alcohol but I will have my red wine for antioxidants, sometimes," says Mya. According to scientific research, alcohol causes the body to increase its urinary output, making it a diuretic. In other words, it makes you dehydrated. That is definitely not good for your skin.
Chilli and Mya: Ditch the soda
"I don't drink soda anymore and that has definitely affected my skin and everything on the outside," says Mya. "Yeah, I don't either," agrees Chilli. "So much sugar."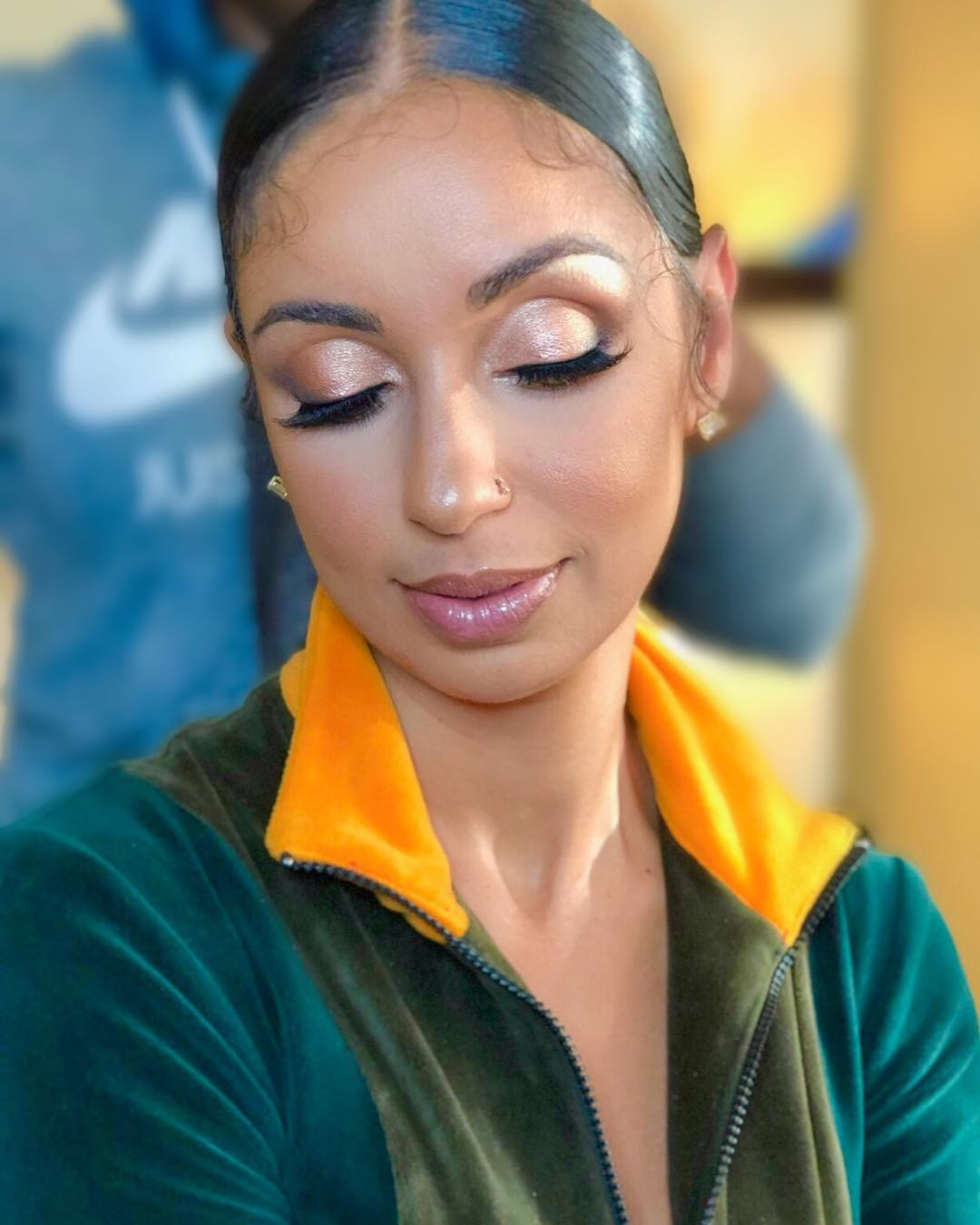 Source: Instagram / Mya
Chilli and Mya: Yes to sun, but in small doses
"As much as I love the sun, it's really not good to hang out too much in the sun," says Chilli. "I always pack my shea butter. It's great as a sun block and a moisturizer. I have to have that," admits Mya.
Chilli and Mya: Water, water, water
"Lots of water," says Chilli. "Stay super hydrated."
"Tell them about that pH," urges Mya. "Yes, that pH balance is everything," reveals Chilli. "It makes a huge difference in the body 'cause you want your body to be less acidic and more alkaline."
Chilli and Mya: Good genes
"I think some good genes, because I have seen many Black that cracked," laughs Chilli. "Yeah. I mean, I would say darker skin definitely can withstand the sun a lot longer. We are known for aging less and slower. But Chilli's right," adds Mya.
Thanks, ladies! We'll be looking out for you on "Girls Cruise" every Monday on VH1.
Please fill in your e-mail so we can share with you our top stories!