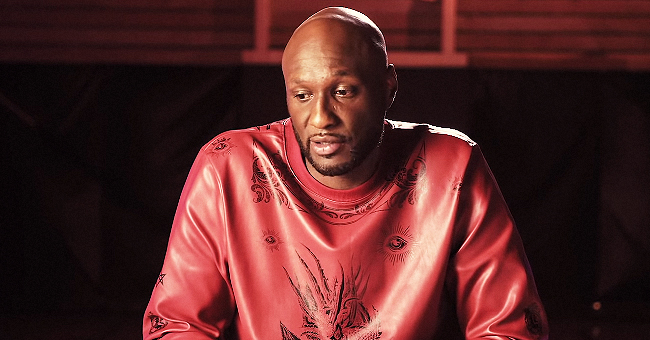 Youtube/Power 106 Los Angeles
Lamar Odom Says He Is Tired Talking of Exes as He Posts Tribute to Girlfriend Sabrina Parr

Lamar Odom wants to leave the past behind him and concentrate on his future with Sabrina Parr.
Lamar Odom has been through a lot in his life, and he shared his dizzying journey through fame, addiction, heartbreak, and recovery in a bestselling memoir.
But the questions that keep popping up in his interviews have to do with a part of his life he's made peace with and is eager to leave behind. His former romantic entanglements.
In a recent episode of "Keeping Up with the Kardashians," Khloé opened up with her sisters about Lamar.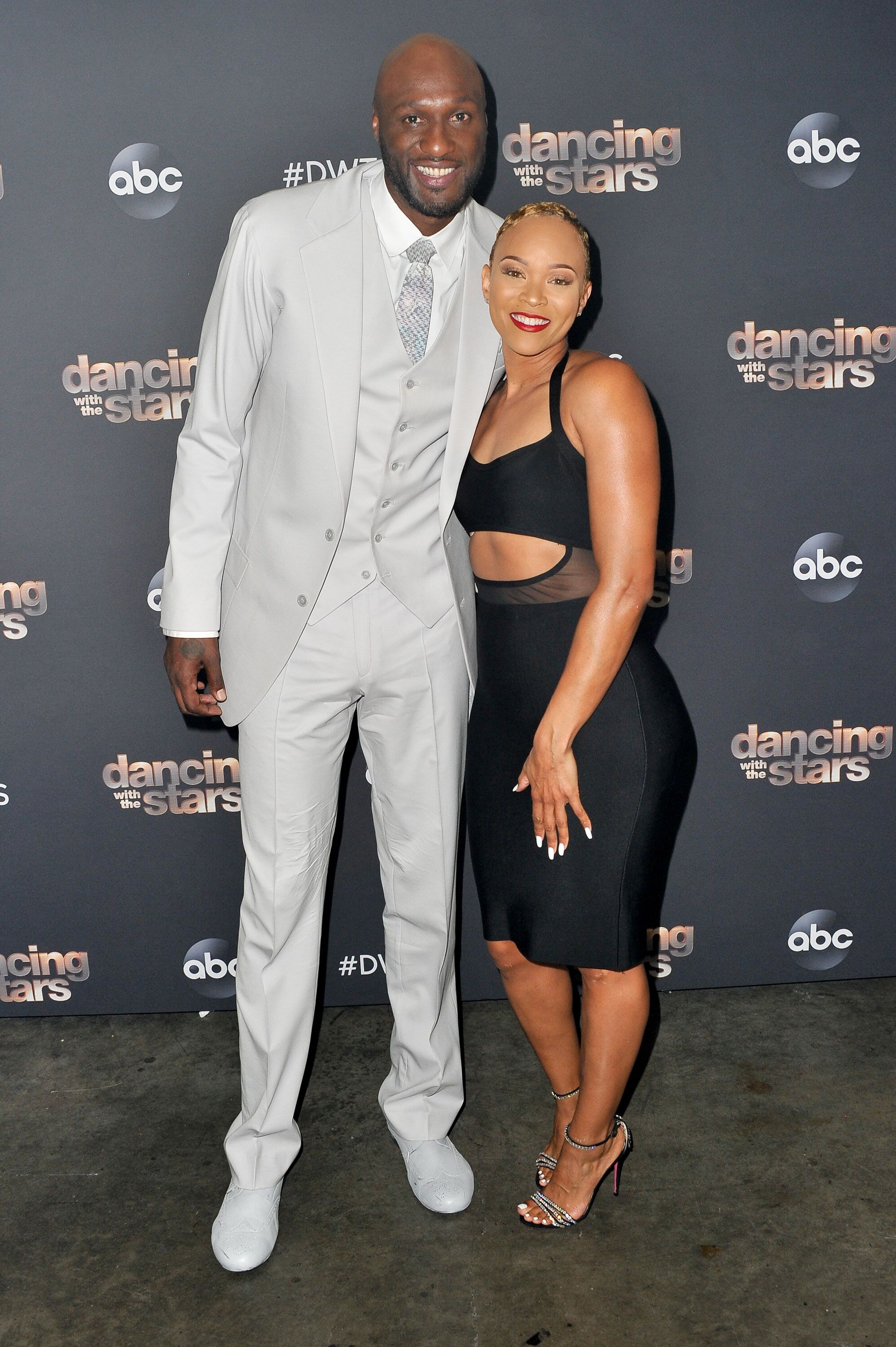 Lamar Odom and Sabrina Parr at "Dancing With The Stars"/ Source: Getty Images
LAMAR ODOM'S READY TO LEAVE HIS PAST LOVES BEHIND
In Lamar's cathartic memoir "Darkness to Light" he made peace with his mistakes and his failures - and with the beautiful women he once loved.
Right now, Lamar's one and only focus is his girlfriend, Sabrina Parr, a woman whom he credits with giving him peace and stability. He said:
"Outside of my daughter, this is the most serious and committed relationship I've ever been in with a woman."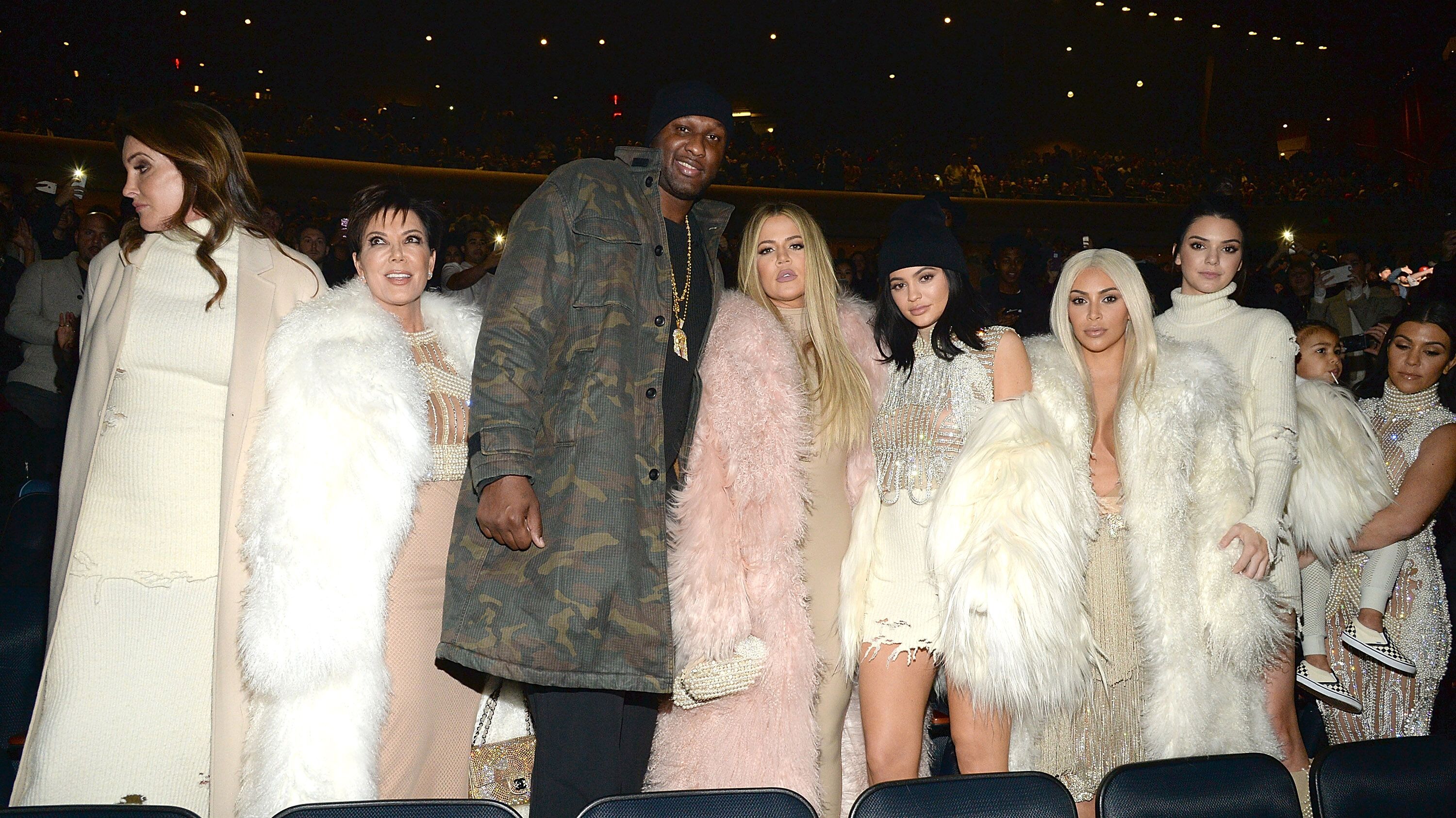 Lamar Odom and ex-wife Khloé Kardashian and her family/ Source: Getty Images
LAMAR ODOM'S CELEBRITY EXES
Unfortunately for Lamar, details of his former relationships with Taraji P. Henson, ex-wife Khloe Kardashian, and ex-wife Liza Morales are catnip to reporters. He wrote:
"I'm tired of people asking me questions about my ex's [sic] based on old interviews and old comments! I said what I said then based on where I was in life at that time. I was young, wasn't sober and going through a lot. All of that is different now. I'm at where I want to be at!"
LAMAR ODOM REGRETS HURTING TARAJI P. HENSON OVER KHLOÉ KARDASHIAN
Lamar confesses that he behaved badly with Taraji, whom he was dating when he met Khloé Kardashian. He said:
"Things ended with Taraji because of me being an immature punk, I didn't know how to tell her that I was falling in love with another woman named Khloe Kardashian."
KHLOÉ KARDASHIAN AND LAMAR ODOM AT PEACE
In a recent episode of "Keeping Up with the Kardashians," Khloé opened up with her sisters about Lamar. She said:
"I miss him all the time, but not in a place where I want to get back with him. So he calls me and he was like, 'I just knew we were all going to talk again at some point, I'm so happy.' He was like, 'I would love to see you, I've been dying to see you in person, I feel like we have so much to talk about.'"
Just like Lamar, Khloé too has moved on. They have made peace with their past and the hurt, but in the space where love used to be, a beautiful friendship can blossom.
​
KHLOÉ KARDASHIAN OFFERS LAMAR ODOM SUPPORT
Lamar Odom and Khloé Kardashian's marriage ended badly. The basketball player had been battling addiction and been unfaithful, but for his ex-wife, the pain of the past has been left behind.
When Lamar's new memoir book, "Darkness to Light," hit #6 on the New York Times' list of best-sellers, Khloé expressed her joy at his success and her support on his post.

Khloé Kardashian's comment on Lamar Odom's post./ Source: Instagram/lamarodom
And Lamar hasn't forgotten Khloé either. He publicly issued thanks that included his ex-wife. He wrote:
"My true fans, my friends and family love ya'll, @khloekardashian, @benbellabooks and my entire publishing team, my co-author Chris Palmer and last but not least the best publicist in the world @evesarkisyan for always doing your thing."
Lamar and Khloé may never get back together again, but it is heartwarming to see them being so supportive of each other.
Please fill in your e-mail so we can share with you our top stories!