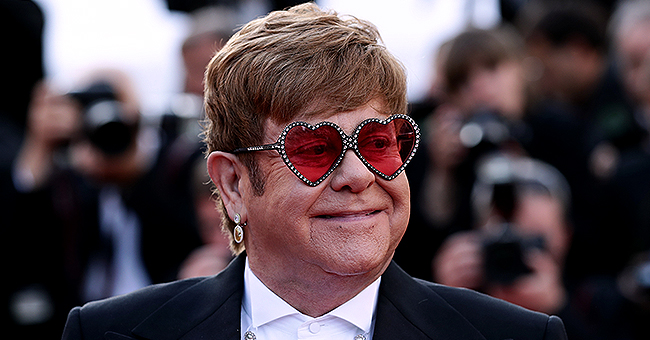 Ggetty Images
Elton John Reveals He Tried to Help Several Celebrities Struggling with Addiction in New Memoir 'Me'

Elton John recently released his "Me" memoir and new reports of how he made great efforts to help notable celebrities like himself cope with addiction have come forth.
Soon after its release, "Me" became declared a bestseller and with it, came never-before-known truths about Elton John. One of the most notable is the star's revelation that he helped several celebrities battle their addiction to alcohol as well as substance abuse.
NOTABLE CELEBRITIES THAT ARE PART OF ELTON'S SUCCESS STORIES
The iconic musician held nothing back as he detailed his own struggles with addiction. This includes startling information ranging from the first time Elton got his first line of cocaine with former lover and manager John Reid, and the reckless behaviors that followed, to his eventual admission into a rehab facility.
This leads to the 72-year-old star disclosing that it is perhaps his own turbulent ordeal that made him a solace of sorts for celebrities who also suffered addiction. He said:
"I suppose because I was a high-profile addict who turned his life around very publicly, I became someone that my peers looked to if they had a problem."
Elton's list includes American-Canadian singer Rufus Wainwright, who he disclosed he convinced to go into rehab after Wainwright was "taking so much crystal meth that, at one stage, he'd gone temporarily blind.
"The "Your Song" crooner also revealed that he is Eminem's Alcoholics Anonymous sponsor and that his readiness to help stars escape addiction has "become a bit of a running joke" but that he doesn't mind any bit of the jeering.
THE MINUTE FRACTION OF CELEBRITIES THAT DIDN'T WELCOME ELTON'S HELP
Unfortunately, his help was not always welcome. Elton, who shares two sons with his filmmaker husband, David Furnish, explains that there were particular times when he was shunned for reaching out to help.
This happened when he allegedly tried to help now-deceased singers Whitney Houston and George Michael. Also, he shares that when he reached out to help musician Billy Joel, the latter labeled him judgemental and subsequently ignored him.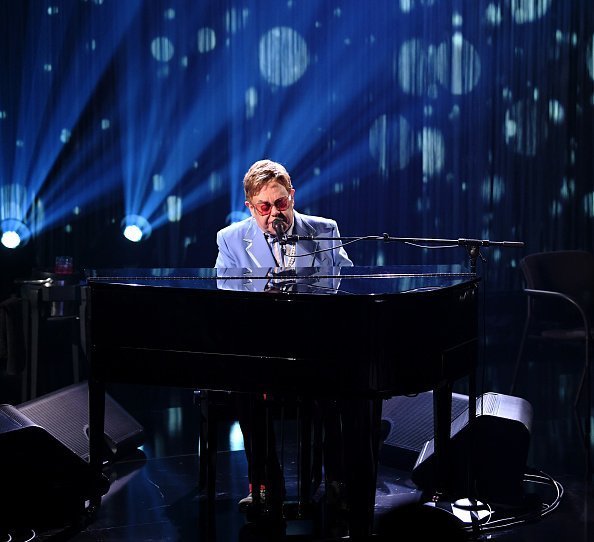 Elton John performs live on stage at iHeartRadio ICONS with Elton John: Celebrating The Launch Of Elton John's Autobiography, "Me" at the iHeartRadio Theater | Photo: Getty Images
ELTON SHARES THAT HIS HUSBAND ALSO SUFFERED ALCOHOLISM
Elton's few failures have, however, not discouraged him. He says:
"If someone is in a state and needs help, I call them, or leave my number with their manager, just saying 'Listen, I've been there, I know what it's like.'"
It is perhaps what prepared him for his husband, David's battle with alcoholism. Elton revealed that David, who abhorred public scrutiny, also once had to check into rehab for addiction because he found it hard to cope with Elton's worldwide fame.
Although Elton tells that this threatened their marriage, they came out victorious and stronger than before. Elton and David will officially mark their fifth wedding anniversary come December.
Please fill in your e-mail so we can share with you our top stories!