George Burns and Gracie Allen's Beautiful Love Story That Lasted 38 Years until Her Death in 1964
George Burns and Gracie Allen's marriage wasn't always smooth sailing, but it worked out beautifully until her final breath. Here's an inside look at their secret to success.
Before George Burns, Gracie Allen had another man whom she was engaged to -- but this didn't stop the actor from getting the woman of her dreams.
Four years of persuading and courting, Allen finally agreed to wed her man, and in no time, the two became one of the well-sought couples in Hollywood.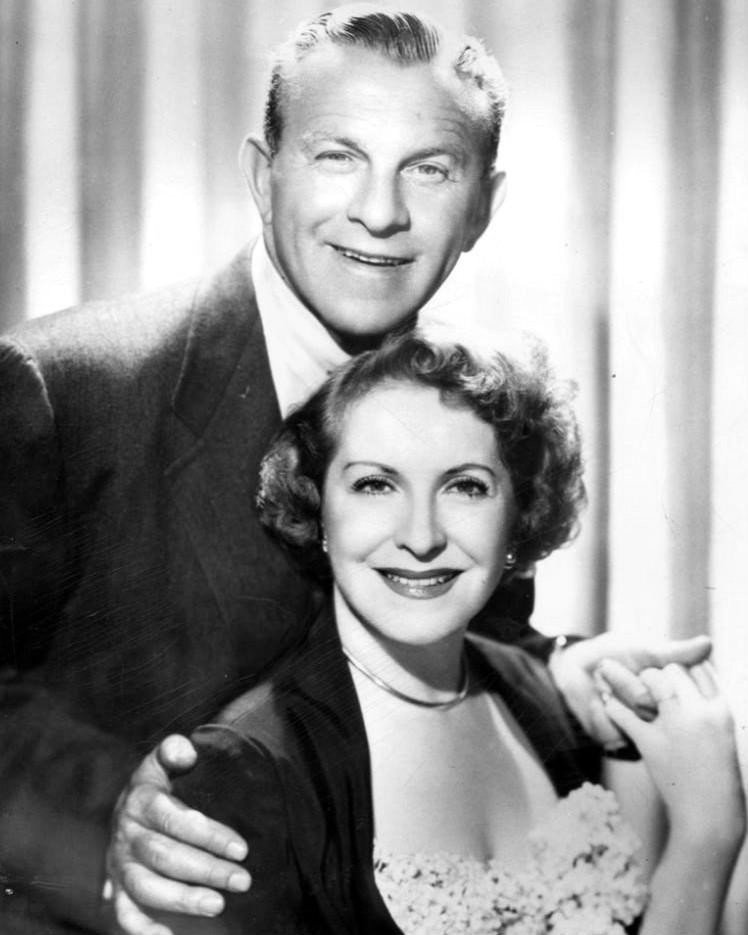 CAREER IN TANDEM
Burns and Allen met as they performed comedic acts on a stage at the Hill Street Theatre in Newark, New Jersey. They were paid $5 a day, but that never stopped them from doing what they were passionate about.
Their first performance didn't turn out as planned, especially for Burns who wanted to become a comedic star. Allen, whose lines were straight, strangely got all the laughter, while nothing came for him. He said:
"I didn't have to be a genius to understand that there was something wrong with a comedy act when the straight lines got more laughs than the punch lines."
The George Burns and Gracie Allen Show premiered on this date in 1950. Watch it weekdays on #AntennaTV! What's your favorite Gracie moment? pic.twitter.com/I2LiTonMN4

— Antenna TV (@AntennaTV) October 12, 2017
Burns did a little experimenting on his own and gave his partner the best lines to see the audience impact, which they ended up loving. He recalled:
"I listened to the jokes they laughed at and gave Gracie more of that type. Of course, Gracie was neither the first nor the last to play a ditzy woman, or as they were then known, a 'Dumb Dora.'"
After they took the stage, the couple launched their career on the radio as they appeared on the comedy segment for bandleader Guy Lombardo.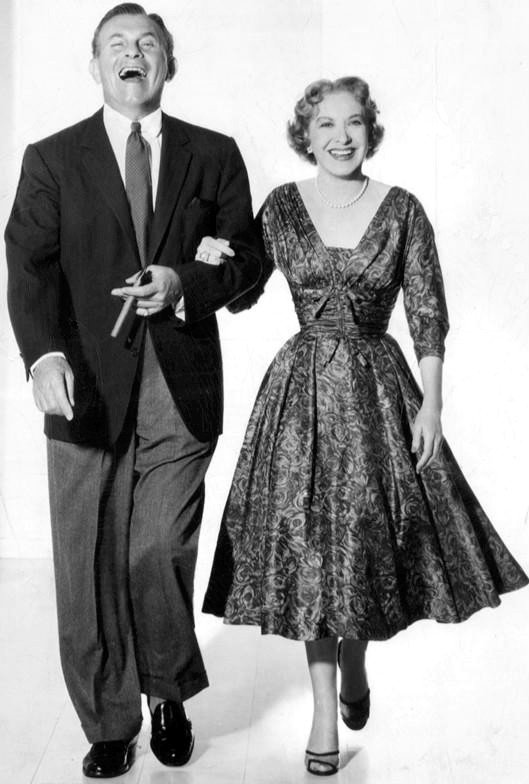 In 1932, the duo earned their own show, which focused on the routines they had when they first performed together. Almost two decades later, they landed a spot on television and premiered the "George Burns and Gracie Allen Show."
STARTING A FAMILY
During their early years together in the industry, Allen was engaged to Benny Ryan, yet the actor subtly courted her by taking her dancing. It was quite challenging to compete with Ryan, Burns remembered. He added:
"He was a tremendous talent, one of our top songwriters, a great dancer, an exciting performer. And besides that, he and Gracie had a lot in common. They were both Irish, they were both catholic, and they both had their own hair."
'The George Burns & Gracie Allen Show' premiered #OnThisDay in 1950 #FiftiesFriday #AcrosstheDecades pic.twitter.com/FlQOo4FjVt

— Decades TV Network (@decadesnetwork) October 12, 2018
Regardless of the odds, Burns tried to win his partner's heart and proposed to her nightly while on tour, until Christmas Eve of 1925, where she finally agreed. 
Burns and Allen decided they wanted to have children in the '30s but were incapable of biologically doing so. Hence, their decision to adopt a daughter, Sandy, and a son, Ronnie.
The couple gave their children a good life, given that they were deprived of having a charmed life as kids. Ronnie's wife, Janice Burns, described the experience they had:
"A pretty charmed life. Parties, pony rides, a typical old-style Hollywood lifestyle."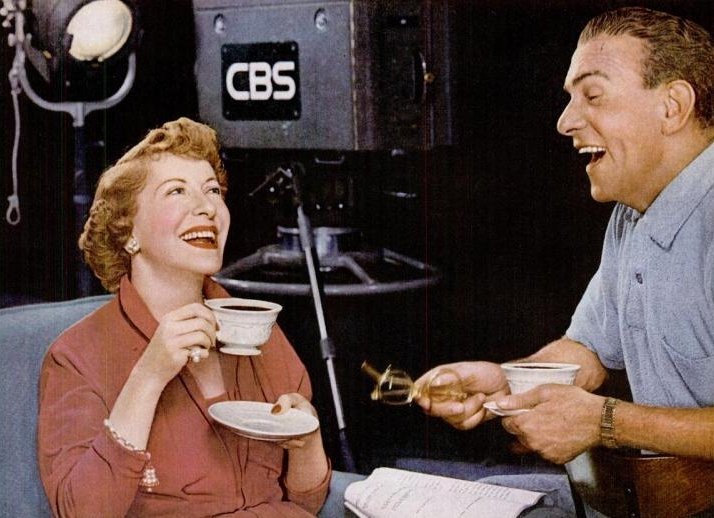 SECRET TO A LONG-LASTING MARRIAGE
According to Burns, they had no one recipe for a successful marriage, nor did they do anything to make things work. He said:
"The trouble with a lot of people is that they work too hard at staying married. They make a business out of it. When you work too hard at a business you get tired, and when you get tired, you get grouchy, you start fighting, and when you start fighting, you're out of business."
However, like all relationships, theirs had a tragic flaw; and it was Burns' unstill eyes that wandered around from time to time.
What did George Burns and Gracie Allen do to make their marriage work? https://t.co/GDUmtUgj6Y

— Closer Weekly (@closerweekly) October 26, 2019
The actor had several infidelities, some of which his wife knew of, yet she stayed with him because of that one thing he gave that she longed for. Tom Fontana said:
"She came from a home where the father had abandoned them. George provided her with the kind of security she craved, and that's why their marriage lasted through his several infidelities."
Happy birthday to the great Gracie Allen! Here's a classic moment with George Burns. pic.twitter.com/V5bkzJa768

— Antenna TV (@AntennaTV) July 26, 2017
In 1964, Allen died from a heart attack. Her unexpected death broke her husband's heart, yet he still continued to work as an actor until his death in 1966. Fontana shared:
"George was absolutely devastated -- I don't think he ever recovered. After she was gone, he started sleeping on her side of the bed, because it made him feel closer to her."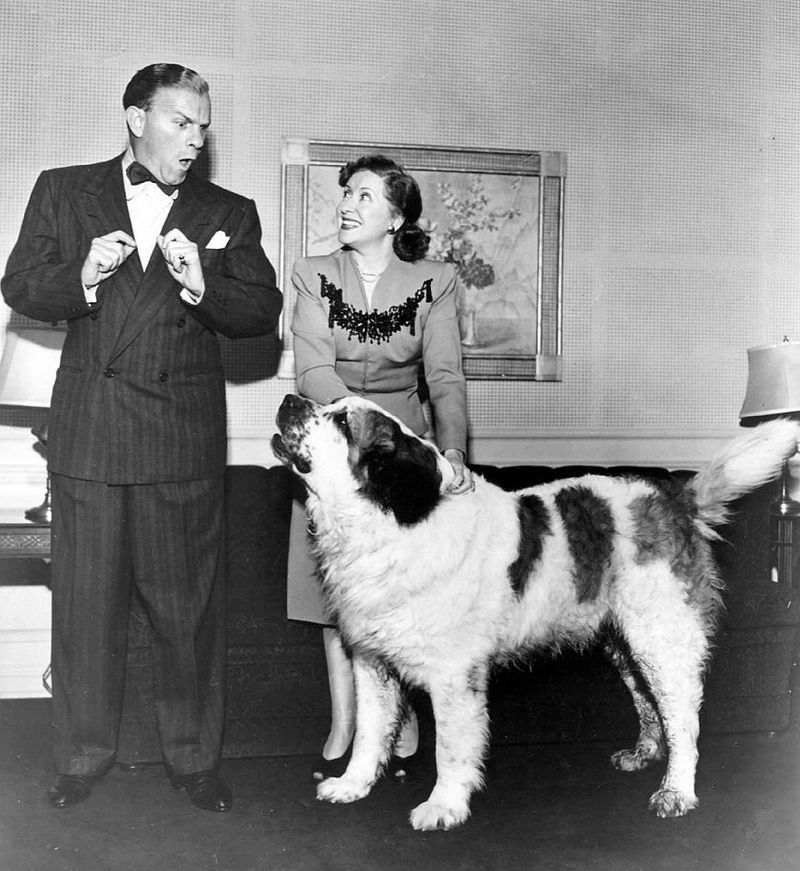 BATTLING ALZHEIMER'S
Alzheimer's is more common as people age, and many Hollywood celebrities who have grown past the age of 50 were diagnosed with such.
It is believed that babysitting or being around grandchildren will more likely lower an elderly's change of obtaining Alzheimer's and dementia, Simple Most reported.
A research conducted by the North American Menopause Society showed a higher scoring on cognitive tests for elderly who watched their grandchildren once a week as compared to those who did otherwise. 
Social interaction was found to be one of the critical factors that allowed healthy living among seniors as there is a "strong correlation between social interaction and health and well-being among older adults," says the National Institute on Aging.