Donald Trump & First Lady Melania Trump Celebrate Their Third Halloween at The White House
It's Trick or Treating time at the White House as the First family went all out with creepy forest and ghostly aura.
The Trumps celebrated their third Halloween at the White House in "pumpkin style," as seen on the White House YouTube livestream on Monday.
In the video, Trump and Melania welcomed children of military families as well as elementary school kids to the haunted- forest themed Halloween party.
The columns of South Portico of the White House were decorated with bare black trees, and dozens of pumpkins lit the stairways complete with a ghostly fog.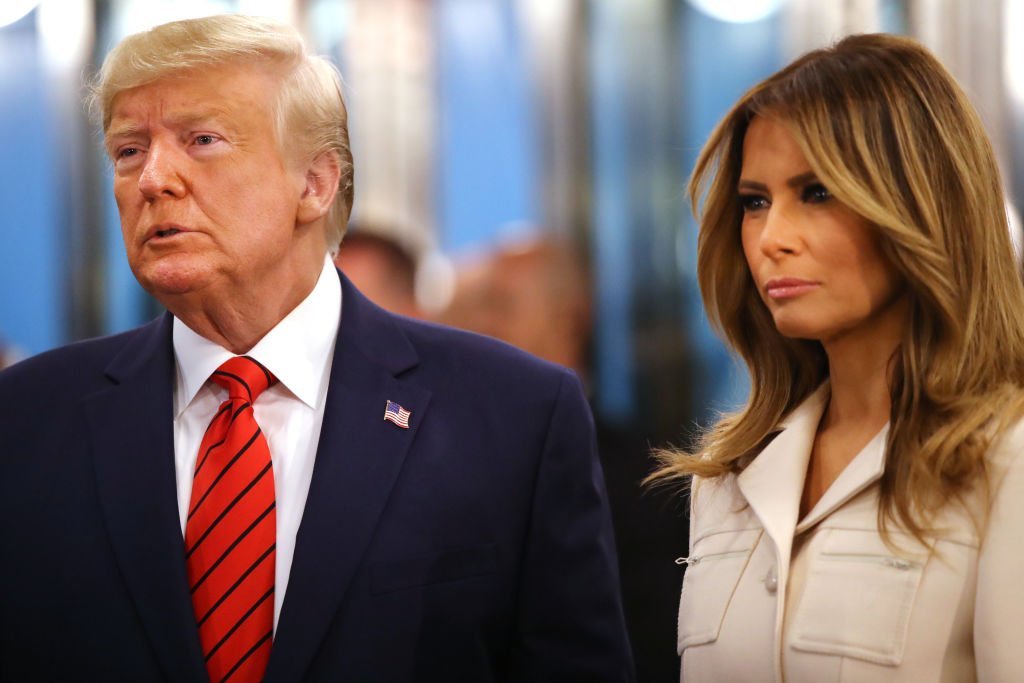 President Trump and Melania played their part by handing Hershey chocolate bars wrapped in White House-logoed wrappers to children dressed in costumes as they posed for pictures.
The United States Airforce Strolling Strings gave "Halloweeny" effects with tunes from "Bewitched" and "Harry Potter films" with their string painted black, CNN reports.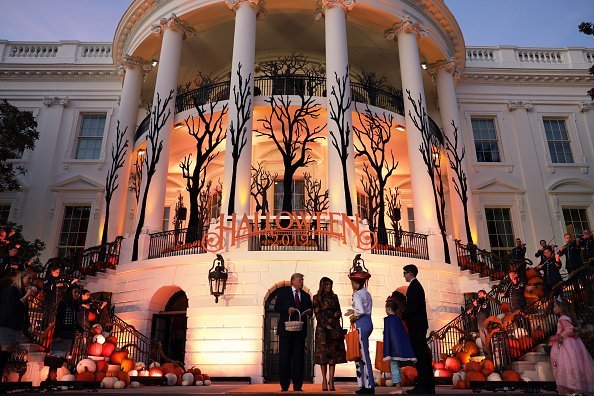 According to Pulse NG, the Halloween party was held three days to Halloween, which is Oct 31. The couple was seen in their playful elements as they smiled at children in their different creative costumes.
The party featured awesome costumes like Captain America and Thanos from "The Avengers," a Minion from "Despicable Me," the ghost clown costume from "It," and many more.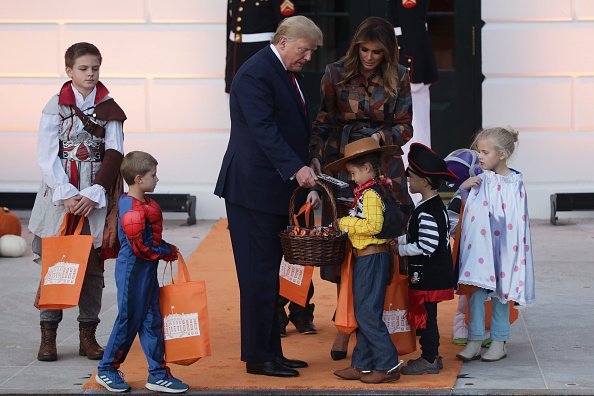 The usual skeleton costume wasn't left out of the mix and the First Lady seemed pretty star struck when she met a kid wearing one. 
The White House Halloween tradition which started by First Lady Mamie Eisenhower in 1958 has been kept up to date by following Presidents and First Ladies.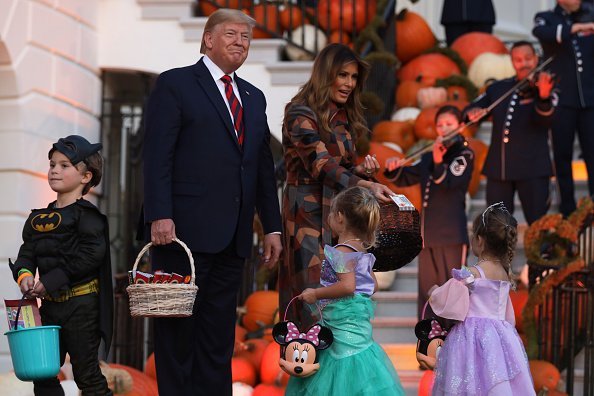 Business Insider reveals that former President Barack Obama and first lady Michelle welcomed over 2600 children and Parents from Washington, Maryland, and Virginia to White House for Halloween in 2009, during their tenure.
The Trumps' first Halloween at the White House had been all about scary black spiders, gigantic webs, and purple lighting to give the White House a foreboding look.
.@FLOTUS announces the Trump Administration's third Halloween at the White House! 🎃 https://t.co/9uLk8muqJs

— The White House 45 Archived (@WhiteHouse45) October 27, 2019
The children were invited to trick or treat at the Eisenhower Executive Office Building in Washington, DC, and their treats were handed out in orange-colored bags.
The Trumps have never failed to bring their A-game for Halloween, and this year was no different!