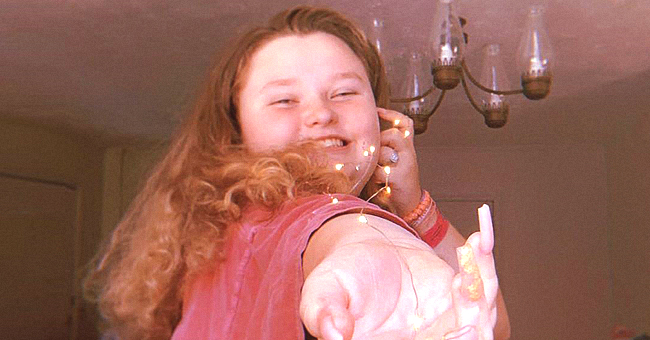 instagram.com/honeybooboo
Alana 'Honey Boo Boo' Thompson Shares New Smiling Photo of Herself with Long Fingernails

Amid her family troubles, Honey Boo Boo took to Instagram with a big smile on her face, showing her new long fingernails.
The young star has proven to be strong now more than ever. On October 12, Honey Boo Boo took to Instagram to post a photo of herself smiling like she has no worries.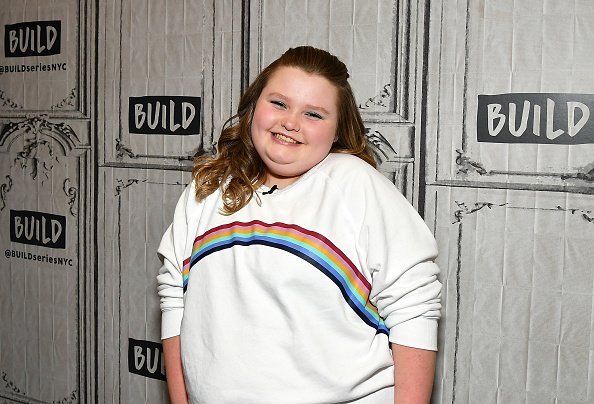 Alana "Honey Boo Boo" Thompson from TLC's reality TV series "Here Comes Honey Boo Boo" attends Build Brunch at Build Studio on March 14, 2019 in New York City | Photo: Getty Images
In the photo, she stretches out her hand, showing off her pretty nails wrapped in light. She captioned the post: "Little by little." As usual, her fans and followers took to the comment section and dropped encouraging comments.
The young star hasn't had it easy over the past few months. Behind the smiles, there is pain and disappointment. She took to Instagram to share with her fans and followers her woes, and they have been more than supportive.
Earlier this year, Honey Boo Boo left her mom's house to live with her older sister, Pumpkin. Her mom was in a toxic relationship with her boyfriend Geno, and so the environment became uncomfortable for her.
She and her sisters, out of love and concern for their mom, Shannon, held an intervention for her. It was an opportunity to get back her life and family she once had as long as she was willing to leave her boyfriend and get help.
They were able to convince her and subsequently checked her into an in-patient treatment facility. However, she didn't stay there for long. Shannon chose her boyfriend over her family.
Twelve hours after she was checked in, Shannon checked out of the facility, and her boyfriend, Geno, picked her up. Two days later, Mama June and her boyfriend got arrested for unlawful possession of drugs. Her family was devastated but not surprised by the news.
Despite the seriousness of the charges against her mom, Honey only hopes this will serve as a lesson to her and help her realize she needs help.
She said:
"I really hope this is rock bottom for mama because once you hit rock bottom, there's no more going deeper, you can only go up… if this isn't her wake up call. I could possibly lose her forever."
Please fill in your e-mail so we can share with you our top stories!