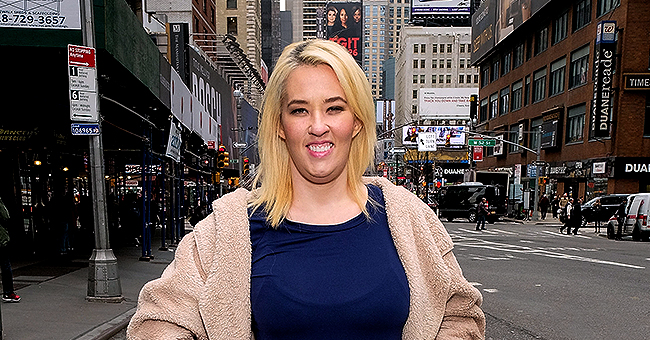 Getty Images
The Blast: 'Honey Boo Boo' Star Mama June's Former Georgia Home Goes on Sale for $225,000 Amid Legal Trouble
Mama June's former home in Georgia pops up for sale for the second time in three months, but this time, with a higher price and an almost 5 star rating.
Embattled reality television star, Mama June might have abandoned her Hampton home for an RV and a romantic tour with controversial boyfriend, Doak.
Nevertheless, the Georgia house has undergone an unbelievable transformation under its new owner, and the five-bedroom shack now has a value of a whopping $225,000.
SHANNON'S REJECTED HOUSE GETS A NEW FACE
The star of the hit show," Mama June: From Not To Hot" has been faced with financial difficulties as well as legal feud since getting entangled with Geno Doak.
Barely two months ago, the mother of two flipped her Georgia property in hopes of making extra cash, insisting that the home no longer suited her needs.
The 3,225 square feet house was purchased by an unknown buyer, while the building was in an unclean state.
The shack underwent a series of remodeling after being acquired, as the same property was recently listed for sale again with over sixty percent increase in value.
IT'S WORTH ITS NEW PRICE
The refurbished house now boasts of new features, including cozy carpets, fancy furniture, and beautiful paintings. The Blast reported:
"Newly Renovated, Huge Master with sitting area, Double Vanities, Walk-in Shower, and Two Master Closets, Laundry Room Upstairs, Large Secondary Bedrooms, Eat-in Kitchen, Separate Dining, Family and Living Rooms, New Flooring, New HVAC, 5 Bedrooms, Bedroom and Full Bath on the Main Level."
This new look is a far cry from what the home looked like when the 40-year-old initially purchased it in 2015 and moved in with her daughter, Honey Boo Boo.
MAMA JUNE IS STILL ESTRANGED FROM HER FAMILY
The mother of two and her daughter, Alana (Honey Boo Boo), occupied the Hampton property until the teenager was made to move in with her sister following Mama June's drug addiction and court charges.
The family has since blamed the reality star's misfortune on her beau, Doak.
THE LOVEBIRDS ARE FACED WITH FELONY CHARGES
It can be recalled that the Georgia resident was arrested in March alongside her boyfriend for possession of illegal substances suspected to be crack cocaine and drug paraphernalia.
The duo was arrested at a gas station and have been under fire with charges of drug abuse and possession of a controlled substance.
They made their first court appearance in September at an Alabama court where their charges were read. In addition to his apparent drug possession, Shannon's boyfriend was also charged with domestic violence.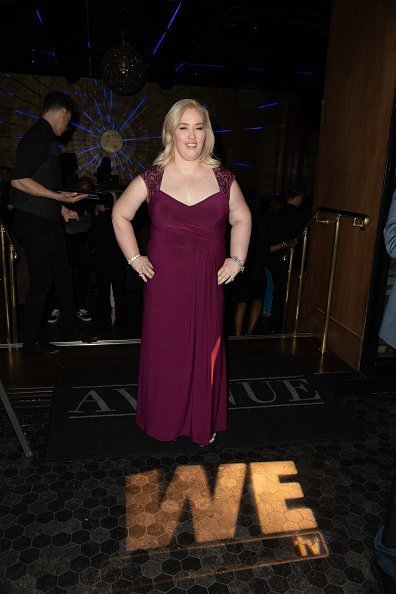 Mama June attends Bossip Best Dressed List Event in Los Angeles | Photo: Getty Images
Amidst her legal challenges, Mama June's family is open to seeing her through this ordeal as they extend their support to her. But the 40-year-old remains adamant about embracing their wing of support.
Please fill in your e-mail so we can share with you our top stories!