Parks and Recreation' Cast - Meet Their Real-Life Spouses
Political satire sitcom "Parks and Recreation" was created by Greg Daniels and Michael Schur. The NBC show aired from April 9, 2009, to February 24, 2015.
The show that ran for a total of 125 episodes and over seven seasons was wildly popular. It had a stellar cast that immediately won over fans.
In the show there are many relationships, however, many fans wonder about the lives of the stars when they're off-screen. Here is a look at the real-life relationships of the cast.
Amy Poehler & Will Arnett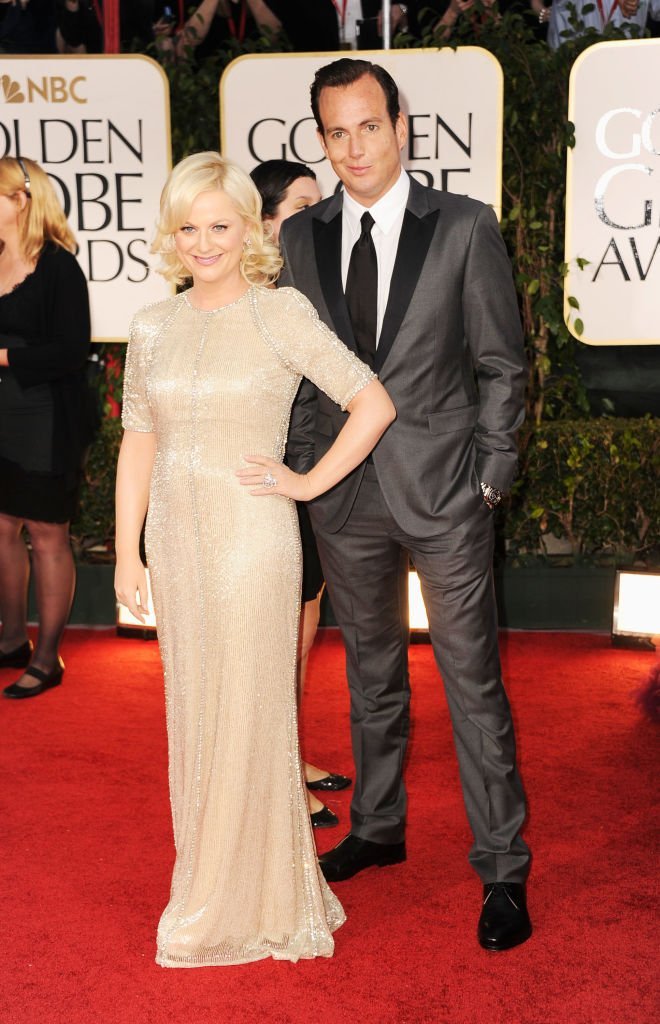 Will Arnett married Amy Poehler on August 29, 2003. The pair share two sons: oldest born in October 2008 and the second born in August 2010.
Over the years they have worked together on four episodes of "Arrested Development," one episode of "Parks and Recreation," and multiple films. Unfortunately in 2012, they separated after nine years of marriage and their divorce was finalized in July 2016.
Rashida Jones & Ezra Koenig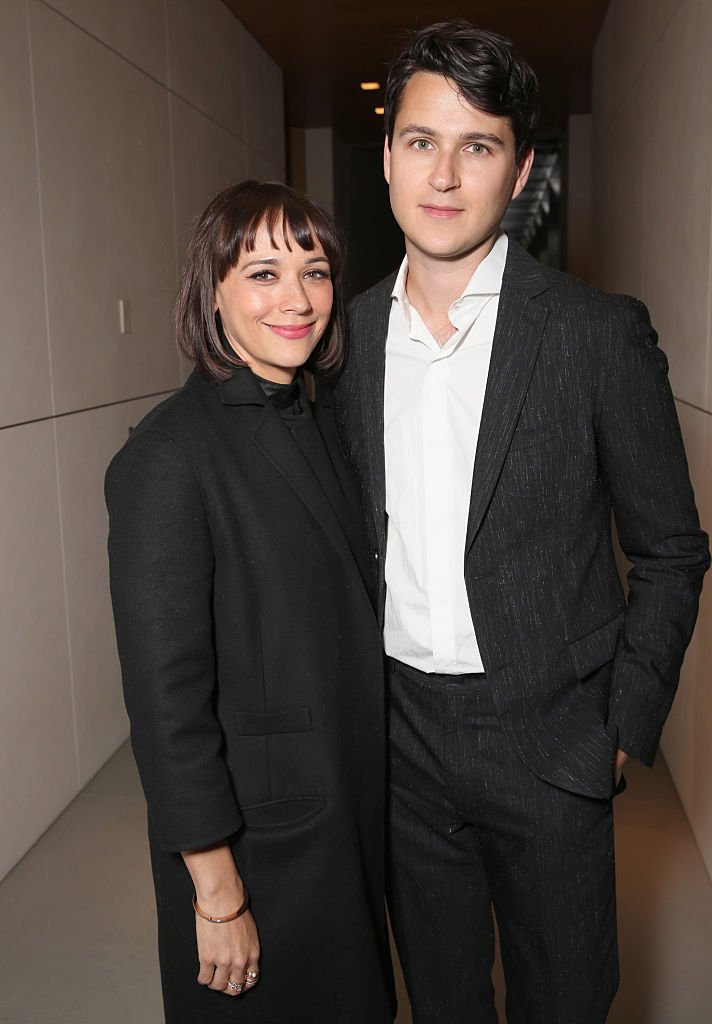 According to reports, Rashida Jones & Ezra Koenig have been dating since 2016 after they were spotted together at a Knicks game in New York. In August 2019, they welcomed their first child together.
The actress kept the birth of her first child a secret for months.  It was later revealed that they named the baby boy Isaiah Jones Koenig. 
Paul Schneider & Theresa Thelen-Clemmons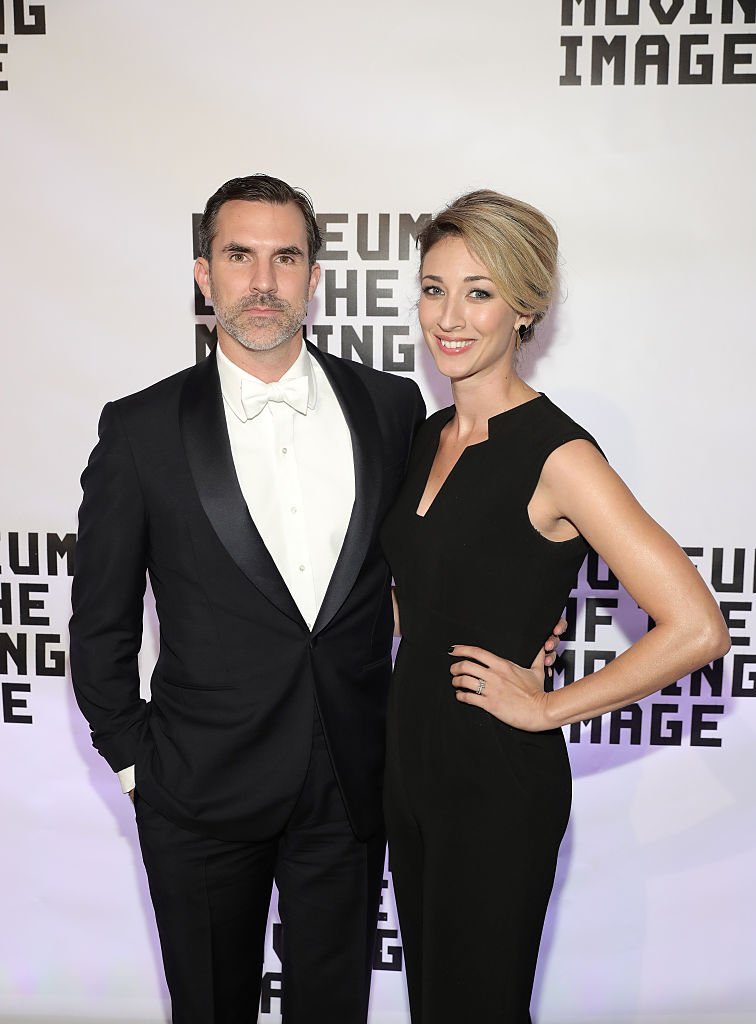 Paul married Theresa Thelen-Clemmons in an intimate ceremony on April 16, 2016. Theresa is an occupational therapist.
She is also the co-founder of The World Lens Foundation. Schneider is a board member of the same organization.
Aziz Ansari & Serena Skov Campbell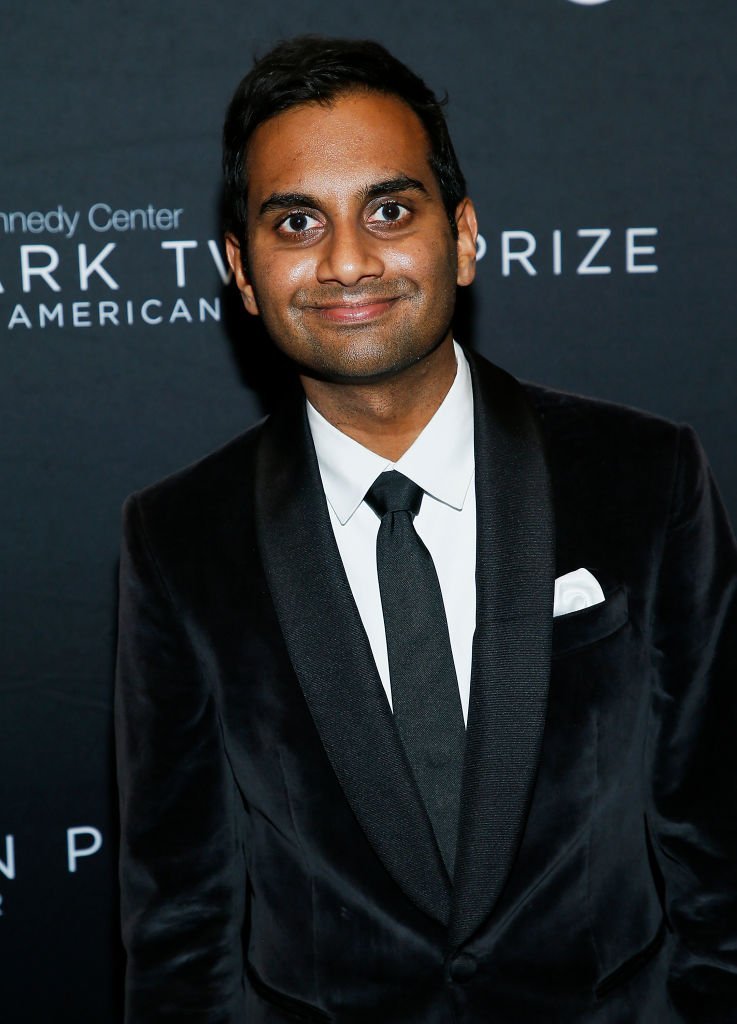 Comedian Aziz Ansari has kept a low profile since 2018 when he was accused of sexual assault. However, reports indicate that he started dating a Danish woman named Serena Skov Campbell.
Campbell is a 29-year-old Ph.D. student at King's College in London. Aziz opened up about their relationship during one of his shows.  
Nick Offerman & Meghan Mullally
Nick Offerman and Megan Mullally met in 2000 while working on a play in Los Angeles. Megan made the first move and "invited" Nick to be her boyfriend at a Glen Campbell concert.
They dated for 18 months before Nick proposed in 2002 with a hand-carved heart-shaped ring box he made. They tied the knot in September 2003 in front of twenty of their closest friends and family.
Aubrey Plaza & Jeff Baena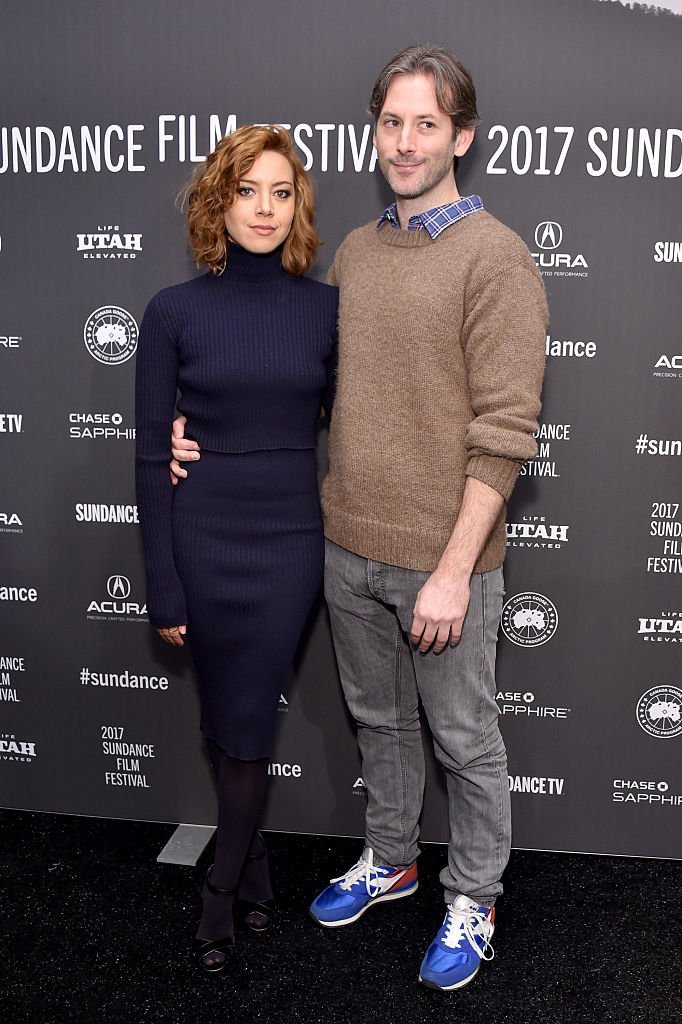 Jeff Baena and actress and comedian Aubrey Plaza have been dating since 2011. The pair live together and often team up for work projects.
Amongst the projects, they teamed up on is the film "The Little Hours." In the movie,  Aubrey made her debut as a producer, and Jeff directed the show.
Chris Pratt & Katherine Schwarzenegger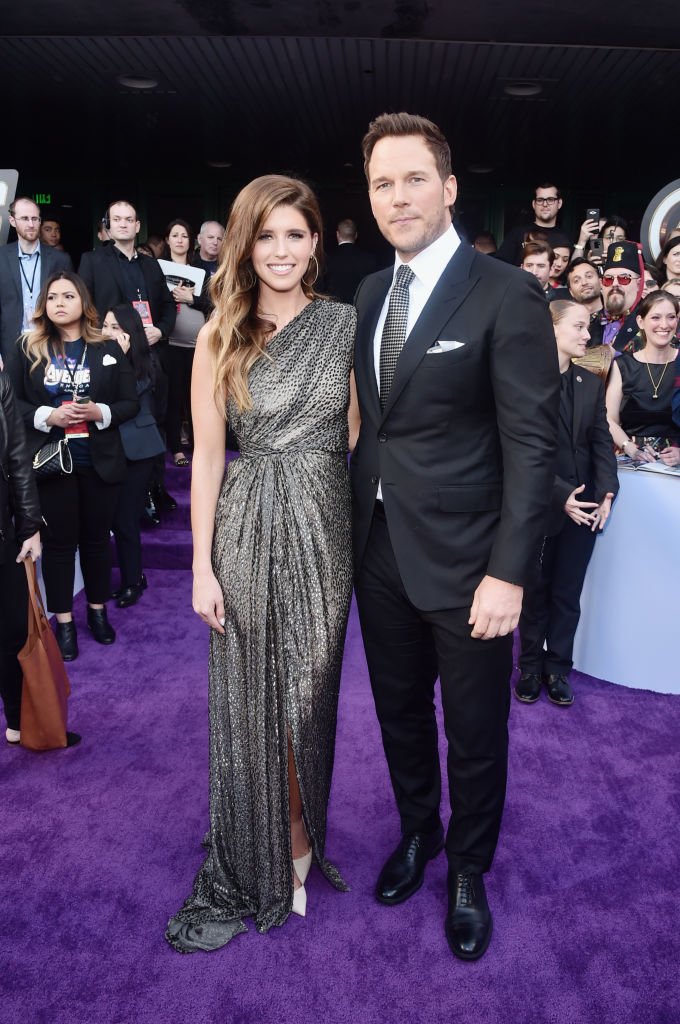 Chris Pratt started dating author Katherine Schwarzenegger in June 2018. By January 2019, the pair were engaged.
They tied the knot on June 8, 2019, in Montecito, California. Their wedding was an intimate ceremony attended by family and close friends like actor Rob Lowe.
Adam Scott & Naomi Scott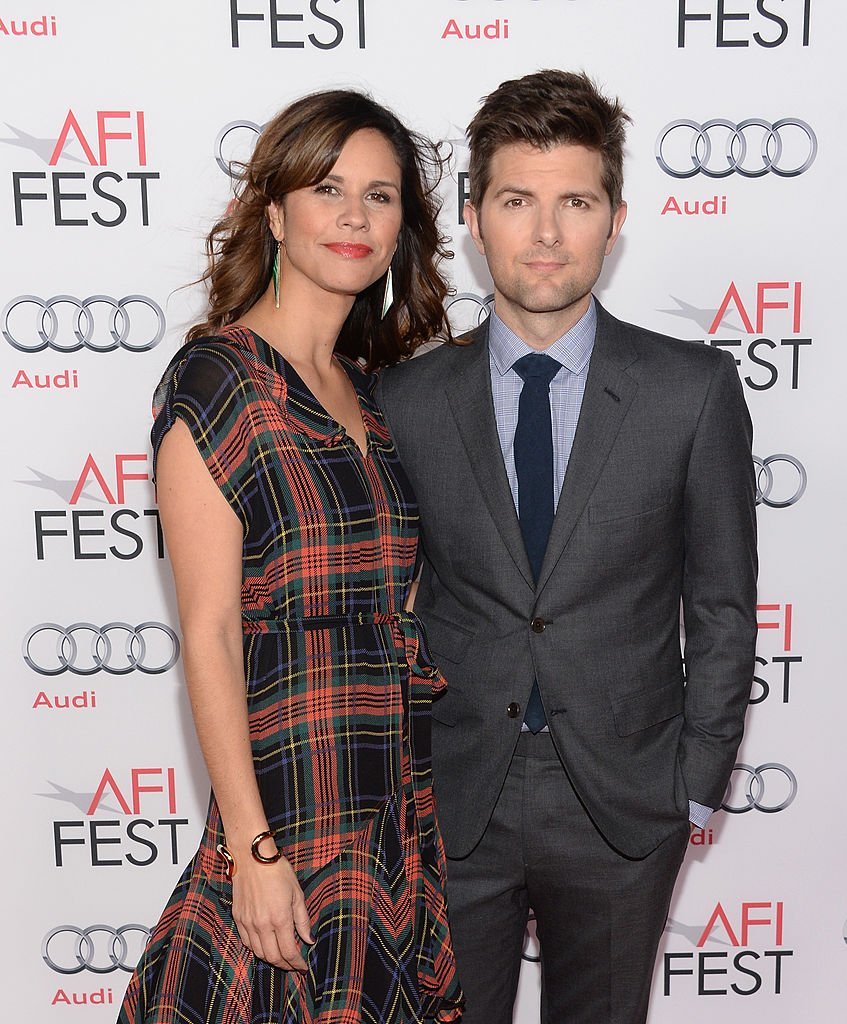 The "Parks and Rection" actor and Naomi Scott tied the knot in 2005. The couple shares two children together, a son and a daughter. 
Naomi was an associate producer on "Jimmy Kimmel Live!" She also produced "The Andy Milonakis Show."
Rob Lowe & Sheryl Berkoff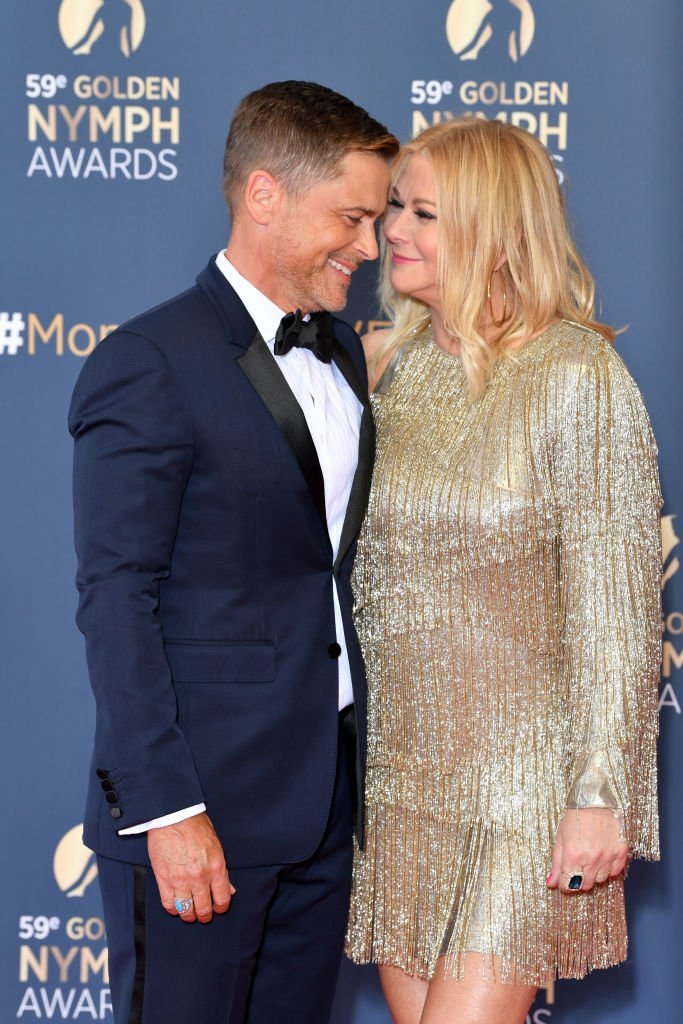 Lowe married Sheryl Berkoff in 1991. The pair met back in 1983 through a blind date then met again on the set of Lowe's movie "Bad Influence." The couple has two sons together named Edward Matthew Lowe and John Owen Lowe.