Lyssa Chapman Shares Pic of Her Late Stepmother Beth to Commemorate Her Birthday
Lyssa Chapman and her stepmother Beth might have had a rocky relationship over the years but by the time Beth passed away they had put it behind them. Lyssa recently took to Instagram, shown below, to share a sweet tribute to Beth. 
Mother-of-two Lyssa Rae Chapman is often called "Baby Lyssa."She is a former bail bondswoman and bounty hunter.
She joined her family on the A&E  TV show "Dog the Bounty Hunter"  to track down and capture wanted fugitives. During the show, she often clashed with her stepmother but when Beth fell ill earlier this year they put their differences aside and Lyssa rushed to her side.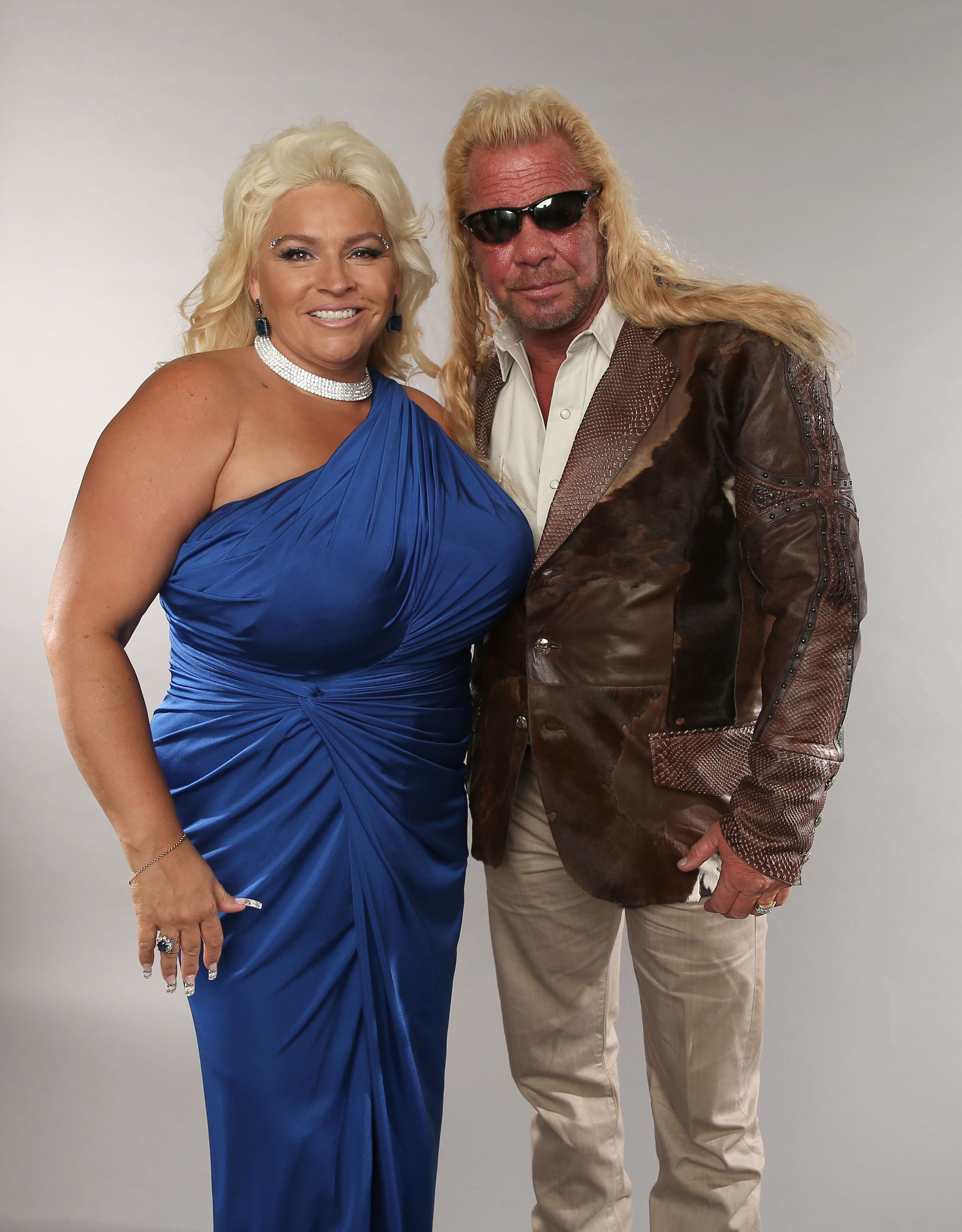 In 2019, Beth was placed in a medically induced coma after suffering from complications caused by her throat cancer. Beth passed away on June 26, 2019.
To commemorate her stepmother, Lyssa took to Instagram to share a throwback picture of the stunning Beth with Lyssa's daughter. The sweet tribute showed Beth standing with her arm around the little girl.
Both granny and granddaughter grinned happily at the camera. Lyssa chose to forego a caption for the image but nevertheless, it caught fans' attention.
With over thirteen thousand two hundred likes on the post, fans also flooded the comments section of the post.  Many expressed condolences and revealed that they too miss the late reality star.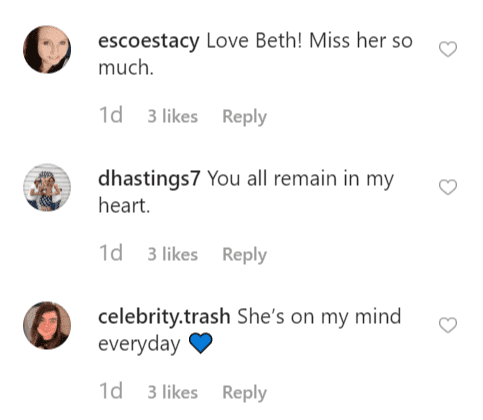 Amongst the comments, were many praising Beth and her adorable granddaughter as well. One fan took to the comment section to write:
"Such a beautiful grandma n daughter my heart cries for Beth when I see her like right now when I watch the movie's of the Chapman's my tissue box is in reach I feel like I know the family personality but I don't wish I did God bless an Aloha."
Lyssa was not the only one to commemorate the late Beth Chapman's birthday. Her daughter Bonnie also took to social media to post rare photos of the late Dog The Bounty Hunter star.
Her post came two days before Beth's 52nd birthday. She included photos with Beth and father Duane "Dog" Chapman during her high school graduation.
Bonnie captioned the post with a sweet message writing:
"I miss you everyday. Your birthday is coming up, wish I could celebrate with you one last time. Thank you for being there for my graduation, now I'm so thankful I have that moment with you."