Christina Anstead of 'Flip or Flop' and Husband Ant Celebrate 2nd Anniversary of 1st Call & Share Sweet Tributes
Ant and Christina have only been together for two years, but their love has been for a lifetime! The couple agrees that fate brought them together as they mark their anniversary.
Love is a beautiful thing, and Christina Anstead and her husband are proof of it! Its been two years since the couple started their love journey and they took to social media to mark the milestone.
Ant Anstead, took to Instagram on Tuesday to show how in love he is with his wife with an old favorite photo of himself and Christina on what looked like a date.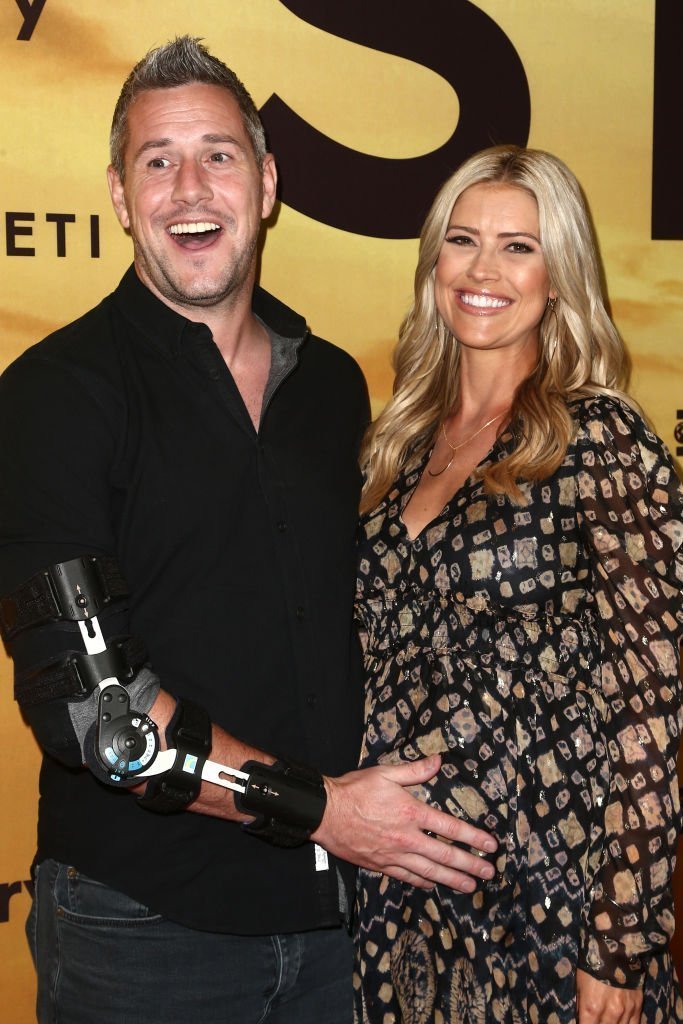 In the accompanying caption, he wrote:
"TWO YEARS!!!!! ?❤️? "A soulmate is a stranger you recognise...." I called you Two years ago today! And straight away I knew I knew you! Since then we have done so much! It's crazy!!"
He continued explaining that before Christina came into his life, he was lost, and half. However, with Christina, the reverse is the case. She makes him feel whole and complete and just always gets him.
The blurred picture posted showed the couple staring at each other besottedly, and according to Ant, they had only known each other for five days when the photo was secretly by a friend.
He concluded his heartfelt tribute, letting Christina know that:
"This is how I looked at you, and have done every day since! Thank you for choosing me! Not that we had a choice ?✨?⚡️?? ❤️❤️??"
The "Flip or Flop" star also shared her husband's sentiments about being incomplete before they met, and gushed about how fate brought them together in her shout-out.
She wrote a lengthy and detailed note about how she met Ant beneath a picture of them kissing in an outdoor event with the sun setting in the background.
Her sweet tribute started with her explaining that Ant called her for the first time after she was back from a three day stay-in at We Care Spa to fast her mind, body, and spirit.
On one of the days in the spa, Christina had called her friend Clayton Jennings to pray for her as she was feeling raw and down.
She recounted the payer her friend said, writing:
"He prayed I would find a man who treated me and my kids with love and respect, that I would no longer play small, I would step into the life I deserved and that from that day forward everything would begin to fall into place."
The day after, she received a text from a mutual friend of hers and Ant who wanted to match-make them because she thought they were a perfect fit. The "Christina on the Coast" star reminisced:
"2 kids, similar careers, just gone through a divorce and he was a really NICE guy. Seemed too good to be true, but the timing of the Clayton call seemed like Fate was dealing me a lucky hand."
After Ant's call, their love story took off with a date on November 2, 2017, after which she let her dad know that she had found the man she was going to marry. She ended her message letting people know that "life has a funny way of letting things fall into place" just like it did for her and Ant.
According to People, Christina and Ant exchanged vows in December 2018 in a secret wedding at their home in Newport Beach, just a few months over a year of meeting. 
Since then they have grown their blended families into one and welcomed a baby of their own, Hudson London Anstead, in September. 
Christina constantly shares updates about baby Hudson on social media and is looking forward to the family holidays in Orange County, California, according to E! Online.
Despite the pain they both suffered in their past marriage, Christina and Ant gave love a chance and found each other. They give us hope that true love exists!