Ray J of LHHH Reportedly Accused of Cheating on Pregnant Wife Princess Love at Drake's Birthday Party
Rapper Ray J has reportedly been accused of cheating on his pregnant wife. Princess Love.
Just days after they revealed the gender of their unborn child, there are rumors that the relationship between Ray J and Princess Love is in trouble.
Rapper and "Love & Hip Hop" reality star  Ray J has been accused of cheating on his wife Princess Love, who is weeks away from giving birth to their second child.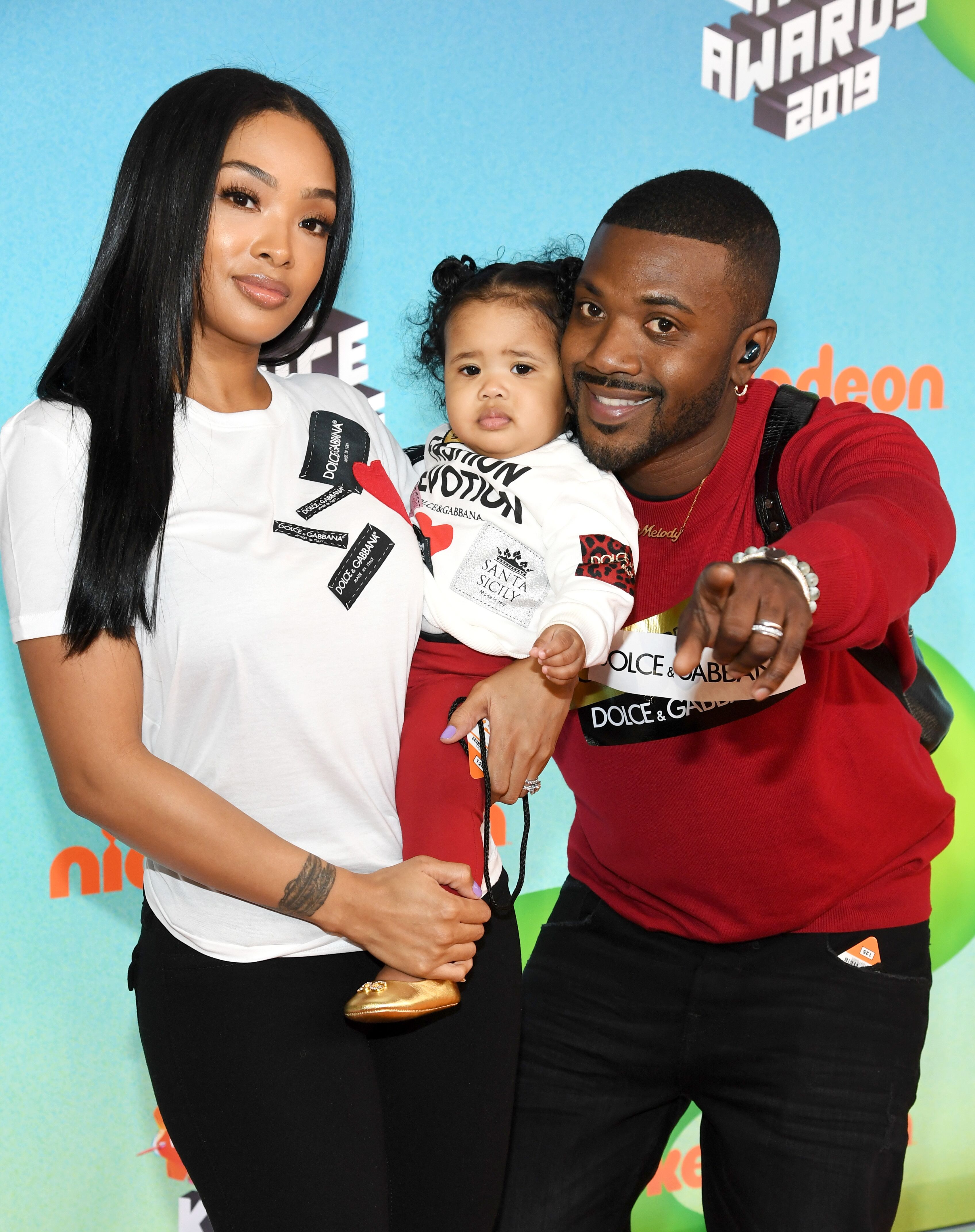 RAY J'S PURPORTED INDISCRETION
The Shade Room has posted a clip of a man who is allegedly Ray J chatting up an unknown woman at rapper Drake's birthday party.
The Shade Room commented that Ray J was dancing with a woman at the party, and being flirty. The account commented:
"It could have been harmless, but he was way too flirty with the chick and was paying sis way too much attention and she definitely gave him the number."
NOT THE FIRST TIME RAY J IS ACCUSED OF CHEATING
In 2018 Ray J had allegedly stepped out on Princess Love, who admitted as much in a series of tweets hinting at his infidelity. She said:
"To me, for better or worse doesn't mean cheating. That's like saying stay with a man who beats you."
RAY J IS STAYING HOME WITH HIS PREGNANT WIFE
Since the cheating rumors surfaced. Ray J announced that he would be postponing his upcoming #TB Tour. He revealed that he was taking the time off to be there for his wife and his children.
RAY J DENIES CHEATING
Ray J has denied cheating and has declared that he is fully committed to Princess Love, and to their relationship.
Ray J and Princess Love have been married since 2016, and share an adorable 18-month old daughter called Melody. Princess Love is expecting the couple's second child any day now.
It is curious that all kinds of cheating scandals seem to break out each time Drake has a party...
RAY J'S SKY-HIGH GENDER REVEAL
Ray J and his wife Princess Love picked a completely original way to reveal the gender of the child they are expecting.
Ray J hopped onto a helicopter to reveal the baby's gender while Princess Love stayed down on the ground with their 15-month-old daughter Melody down on the ground for Ray J. to release either a pink or blue powder in the sky to let them know the sex of the new baby.
High up in the clouds, Ray J. released blue smoke from a cannister and shouted:
"It's a boy!"
Ray J and Princess Love's baby boy is due sometime in January 2020.