Bonnie Chapman Pens a Birthday Letter to Her Late Mom: 'I Wish You Would Come Back Home'
Bonnie Chapman, the daughter of "Dog the Bounty Hunter" stars Duane and Beth Chapman, shared a photo with a touching letter remembering her late mother on her birthday.
Her post, shared on her Instagram account, consisted of an old photo showing Beth wearing a sleeveless black blouse while holding a baby, who is very likely to be Bonnie. The baby was wearing a white onesie while drinking from her bottle.
Words can't describe how a daughter misses her mother when she's gone."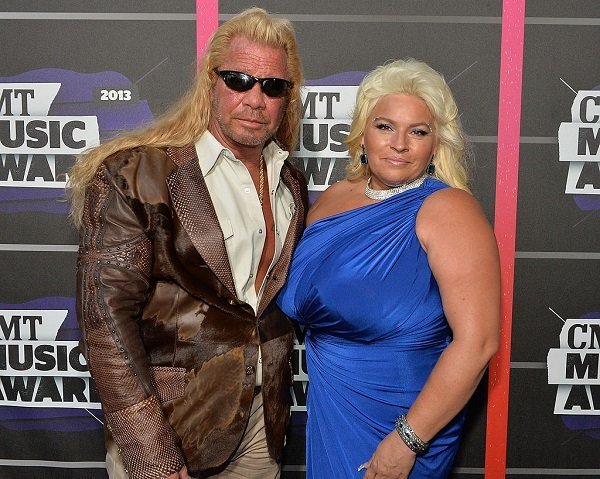 Bonnie Chapman's touching letter
Although the photo was beautiful, the aspect that attracted more attention to the post was the lengthy and emotional text that Bonnie included. She started thanking her mother for bringing her into the world and supporting her. Bonnie added:
"Thank you for fighting for me when I had [walking] pneumonia, thank you for having faith that I'll get better. I've heard a little about that day and how you were so that I was going to have a normal life finally."
The young TV personality also said that her mother's faith saved her and that she missed her a lot, especially on the day that she shared that post as she woke up knowing that one of the halves that "made" her were gone.
After listing some of the things that she missed the most about her mother, Bonnie wrote:
Honoring her on her birthday
"Today was the day we'd shower you in flowers and gifts, and usually one was a precious moment. You loved those so much! Words can't describe how a daughter misses her mother when she's gone."
Bonnie stated that knowing that her mother would not come back broke her heart, adding, "I wish you would come back home." She also admitted that she would do anything to see her "walk through that door" once again.
In the last sentence of the text, Bonnie wished her late mother a happy 52nd birthday and remarked that she would have preferred that Beth didn't have to celebrate it in heaven.
Unfortunately, Bonnie's mother passed away on June 26, 2019. The TV personality lost the battle to throat cancer almost two years after she was initially diagnosed.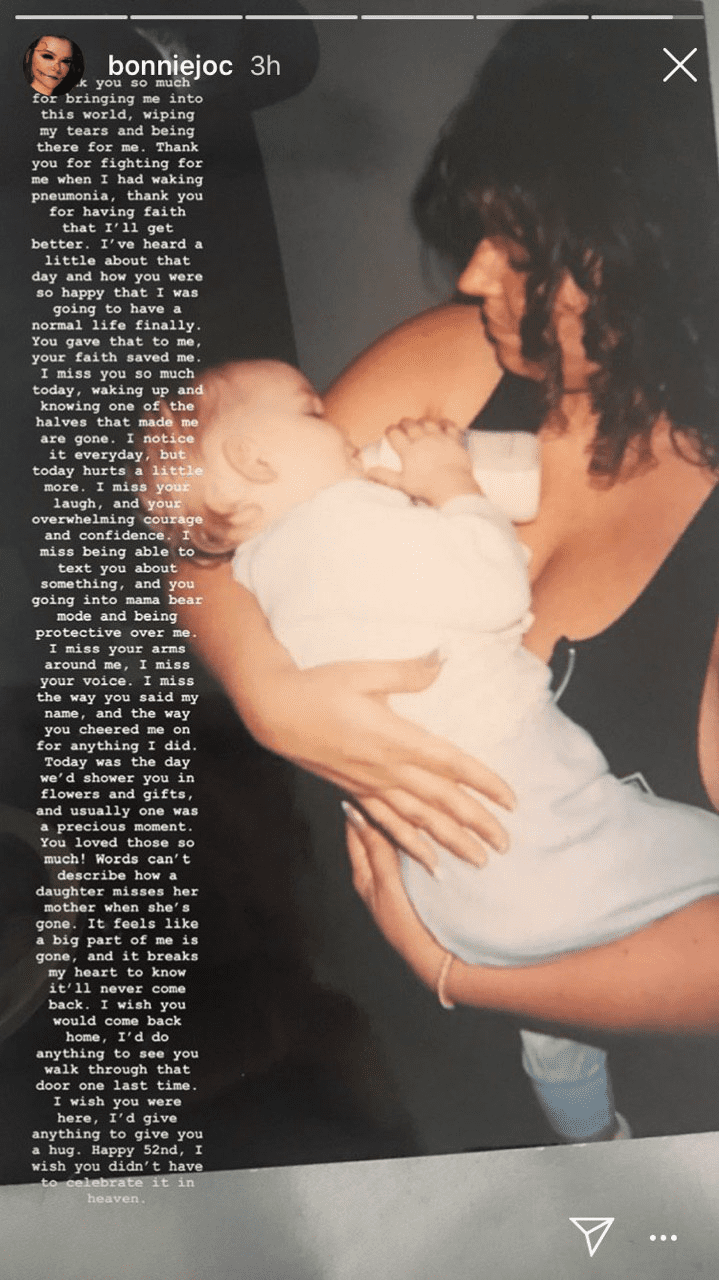 She "almost lost" her dogs
If things were not hard enough already, Bonnie took to social media in early October to announce that she "almost lost" her dogs. She admitted to being thankful because they were with her and "in good shape."
While most people believed that they went missing for a while, Bonnie clarified the events in a second tweet, explaining that they rummaged through the trash and ate some toxic things for dogs while she was out of her house.