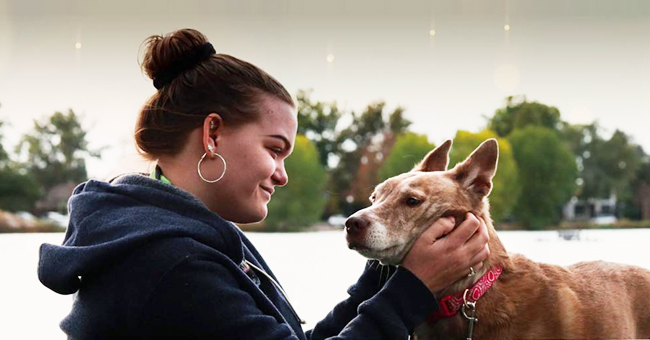 instagram.com/bonniejoc
Bonnie Chapman of 'Dog the Bounty Hunter' Shares How She Almost Lost Her Dogs but They Are Now in Good Shape
Bonnie Chapman, the daughter of Duane Chapman, best known for "Dog the Bounty Hunter," took to Twitter to share that she almost lost both of her dogs.
On October 9, the daughter of Duane and the late Beth Chapman shared on social media a message that scared some of her followers. She admitted that she "almost lost" her two dogs that night.
It has been a challenging year for Bonnie.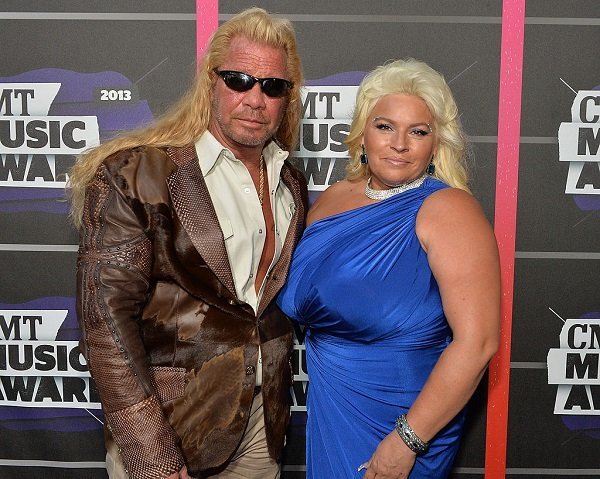 Duane "Dog" Chapman and Beth Chapman on June 5, 2013 in Nashville, Tennessee | Source: Getty Images
Bonnie "almost lost" her dogs
Bonnie added in the same tweet that she was thankful to have them with her and "in good shape." Several people probably thought that her dogs had gone missing, and she had found them. However, she clarified the situation in a different tweet.
Duane's daughter pointed out that they had not gone missing. Instead, they rummaged through the trash and ate some toxic things for dogs while she was out of her house
Some of her followers admitted to being worried about her dogs. One of them wrote:
"I can only imagine how stressed you are! Hope your night calms down!"
Even though she didn't share more details, the dogs probably started feeling ill because she ended her message with: "both are now starting to return to normal."
She was hospitalized
Bonnie's stressful moment with her pets took place a few weeks after she was taken to the hospital due to her ongoing back pain. Days after being released from the hospital, she admitted to being in "a bit of pain."
She shared the news of her hospitalization on her Instagram Stories earlier this month by uploading a photo showing a hospital bracelet on her wrist with the phrase, "finally home."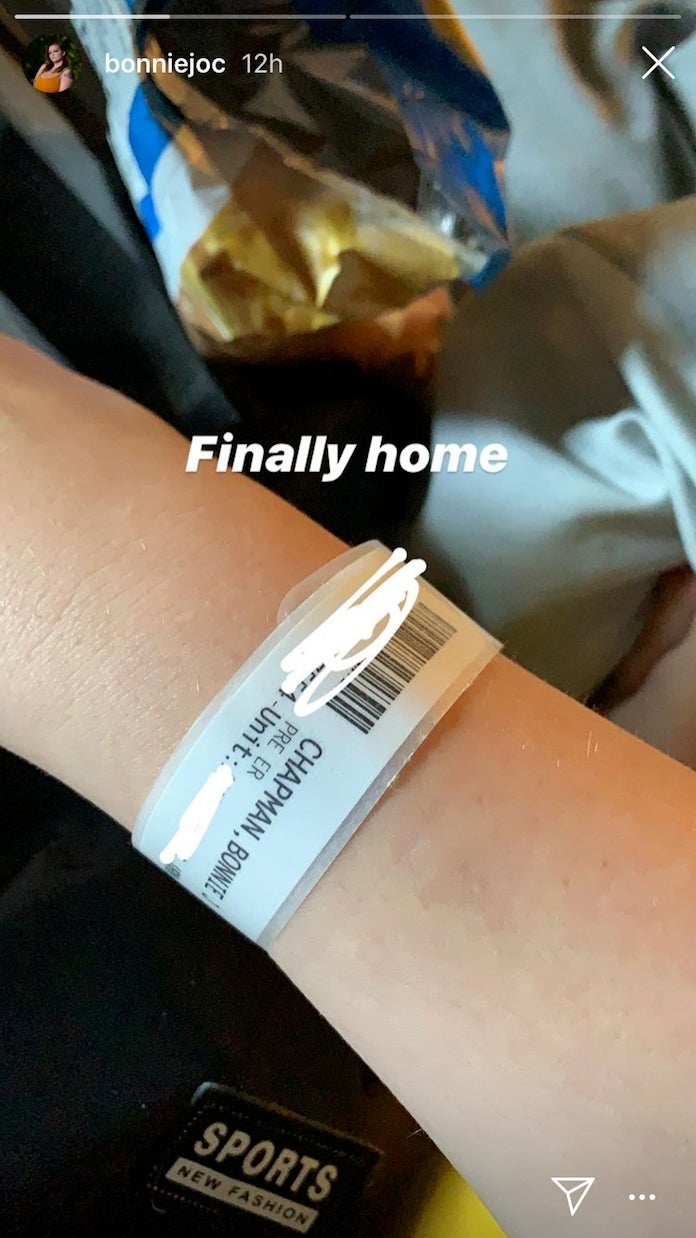 Bonnie Chapman shows a hospital bracelet on her wrist | Source: Instagram/bonniejoc
She lost her mother, Beth Chapman
It has been a challenging year for Bonnie. Not only because of her health issues and the problems with her dogs but also because she lost her mother on June 26.
During her memorial service that took place at the Heritage Christian Center in Aurora, Colorado, on July 13, Bonnie received a standing ovation for her speech to her late mother.
Bonnie's touching tribute to Beth
She reportedly described the well-known bounty hunter as "the most beautiful woman that ever lived." At some point, she couldn't hold back her tears in front of the big crowd. After that, she spoke about how strong her family was and added:
"I admire every single one of them. They've all been pulling together for my father, who has been doing the hardest job."
Although those words were beautiful, the audience gave Bonnie a standing ovation when she said that nobody would be a bounty hunter in heels or a mother as great as Beth used to be.
At the moment, Bonnie is promoting her work as a makeup artist. She revealed on Twitter that her back problems prevented her from working her regular job.
Please fill in your e-mail so we can share with you our top stories!