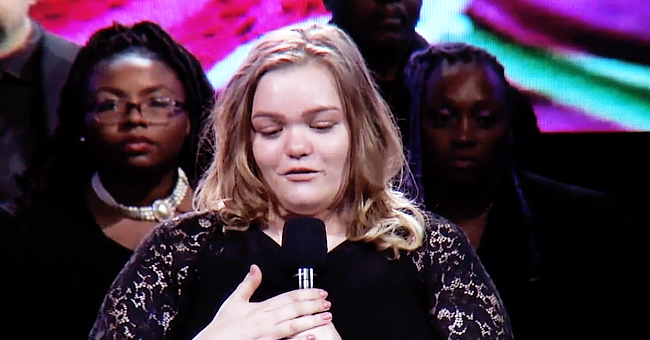 instagram.com/bonniejoc
Beth Chapman's Daughter Bonnie Receives a Standing Ovation for Her Speech at the Memorial Service in Colorado
Bonnie Chapman remembered her late mother in the sweetest of ways on Saturday when she gave a heartwrenching speech at the bounty hunter's memorial service. "I lost my rock," she told everyone.
Friends and family paid tribute to the life of Beth Chapman at the Heritage Christian Center in Aurora, Colorado on Saturday, July 13. The service was also live-streamed to Facebook so those at home could view it.
Among those who gave a eulogy was Beth's 20-year-old daughter Bonnie Chapman. She reportedly described her late mother and the well-known bounty hunter as "the most beautiful woman that ever lived." Bonnie has been posting off and on since the day of Beth's passing.
Bonnie went through a number of things she found inconceivable prior to her 51-year-old mother's untimely death. She'd "have to walk down the aisle without [Beth]" and won't be hearing the expected criticism from her mom about the wedding dress.
She added: "I never imagined I'd lose my mom at 20. I never imagined a life without her, it's really tough without her. I never imagined having to write a speech about this … I'll never forget my mother."
Soon, Beth's youngest daughter with widower Duane Chapman was tearing up in front of the huge crowd. She apologized before thanking all the attendees for being present. She said the world would not be the same without Beth, but spoke about how tough her family is.
"I admire every single one of them. They've all been pulling together for my father who has been doing the hardest job," she explained. Then she reminded the audience that her mother will always live on in the memory of many.
She finished by saying that "No one will ever be a bounty hunter in heels like she was. No one will be as great a mother as she was." With that, the audience gave Bonnie a standing ovation. Comments came pouring in online as well.
Two days before she delivered the moving speech, Bonnie posted a shot of her mother to Twitter with the simple words, "Miss you mama." The picture featured Beth wearing her signature blond locks out and sporting sunglasses on her forehead as she looked into the camera.
Supporters shared words of love underneath the rare selfie of the beloved bounty hunter. However, Bonnie has also had to combat negative comments about her mother following her death.
There were those who saw it fit to mention certain things about Beth's past soon after her passing on June 26. Bonnie wasn't having it, though, and addressed the trolls on Twitter with some piercing words.
She wrote:
"For those talking [expletive] about my mother after her death, shame on you. My mother was a person and doesn't deserve to be degraded because of ANY of her or my father's past. My mother fought for women's rights and was the kindest woman."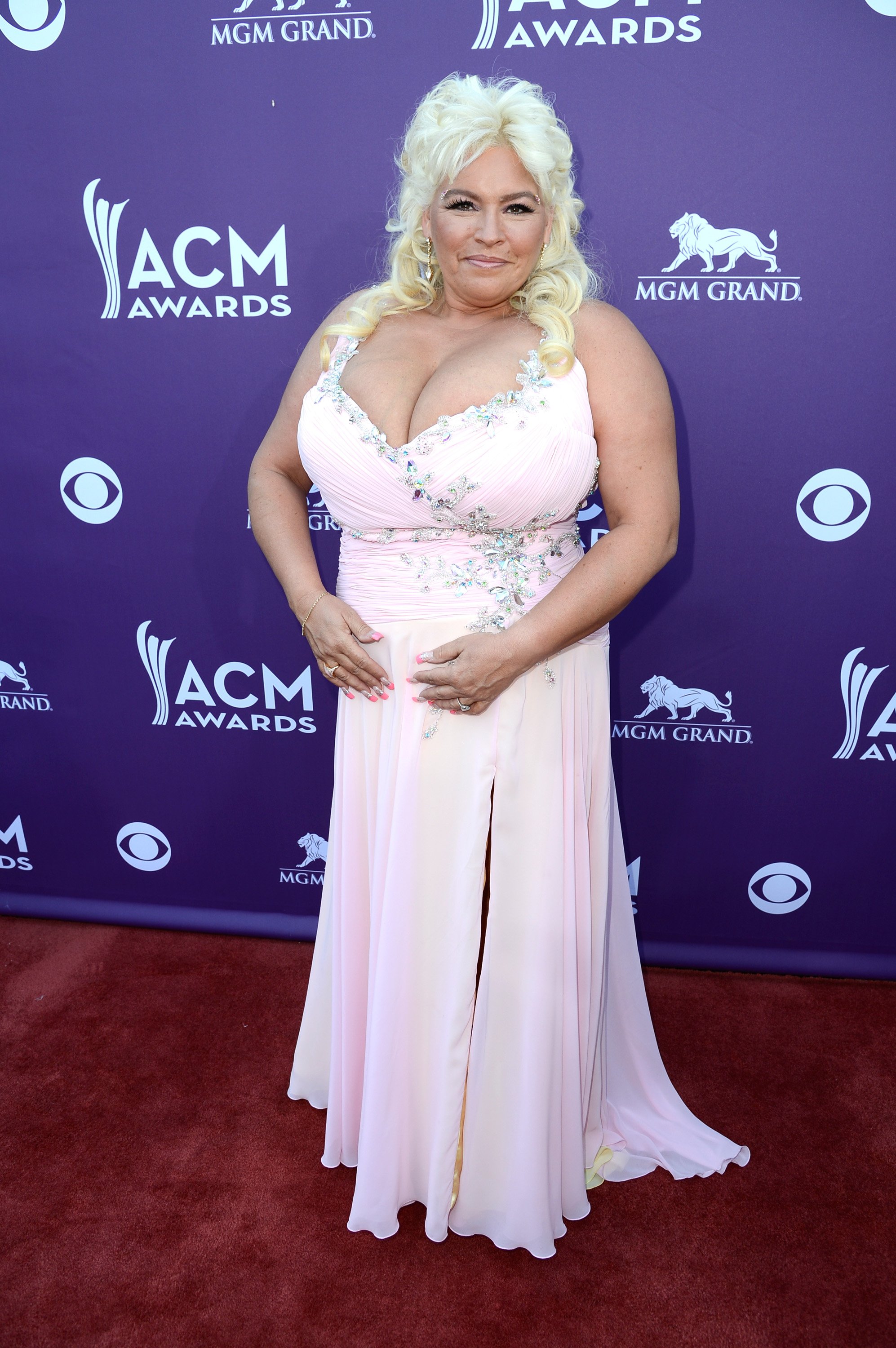 Beth Chapman attends the American Country Music Awards | Photo: Getty Images
It was Bonnie's father Duane who announced the exact time and place of death of his wife, which was 5:32 a.m. in Hawaii. Beth had been fighting throat cancer just before her death.
Duane also spoke at the Colorado Celebration of Life memorial on Saturday where he could barely contain his emotion while speaking about how he met his late wife. "I busted her for stealing a lemon," he reportedly revealed. When he saw her he knew she would be his wife.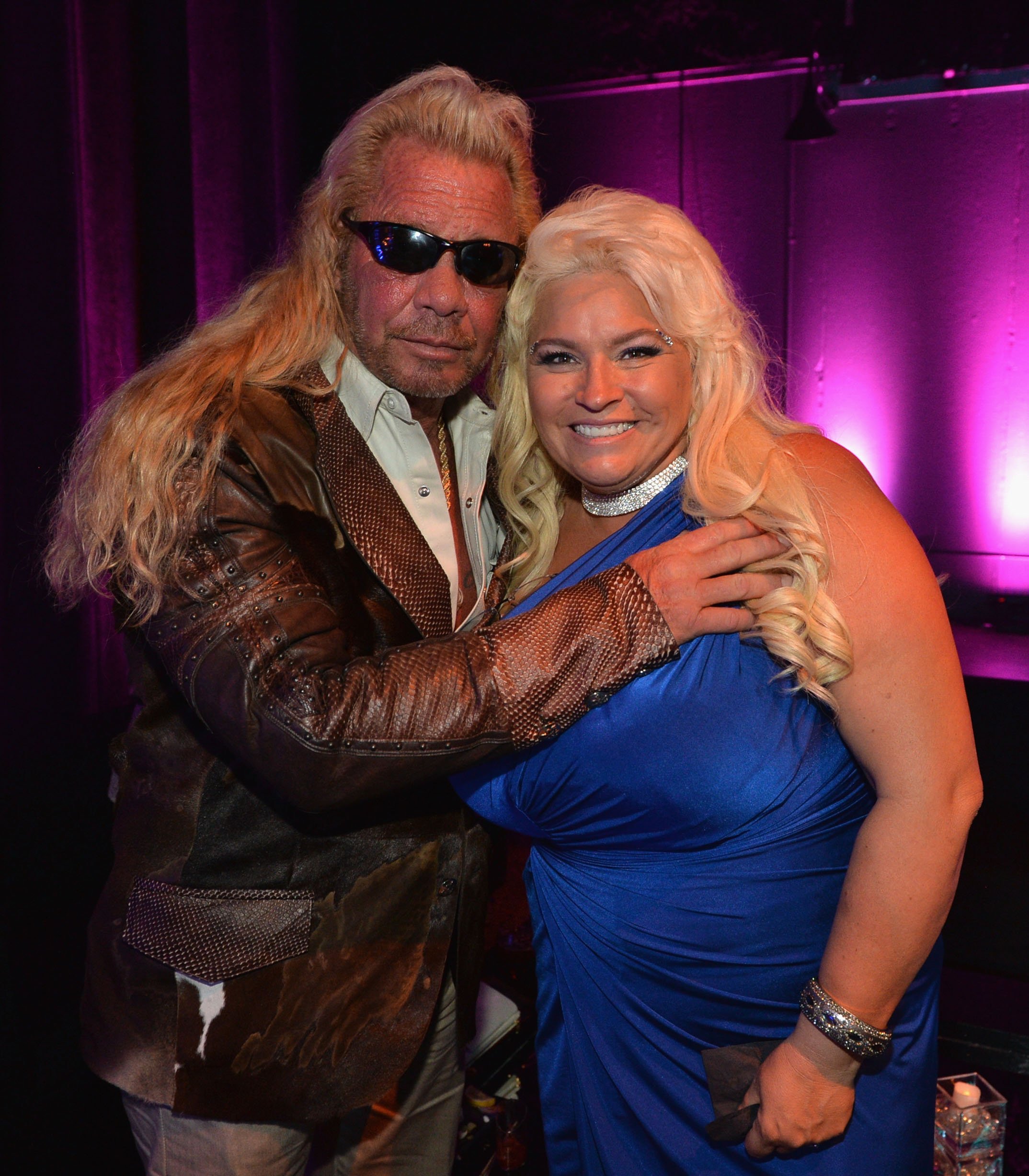 Duane "Dog" Chapman and the late Beth Chapman | Photo: Getty Images
The bounty hunter and reality tv star was still unbelieving of Beth's passing. "I can't believe she's gone!" he cried out. "This is not possible, I just want to wake up from this dream."
He talked about Beth's unwillingness to undergo chemotherapy treatment so that she could remain by Duane's side. Sadly, the devastated husband saw her death coming from seeing her extreme weight loss. "She will never be dead to me... she is in another place," he insisted. Our hearts go out to the family.
Please fill in your e-mail so we can share with you our top stories!