Jenna Bush Hager's Juicy Ghost Stories About The White House
Jenna Bush Hager's ghostly encounters while living in the White House makes fascinating and spooky ghost stories. 
Ghost stories never get old, and they are best told to scare children to sleep at night or create scary moments at Halloween. The ghost stories told by Jenna Bush Hager on the "Today Show" are both fascinating and spooky.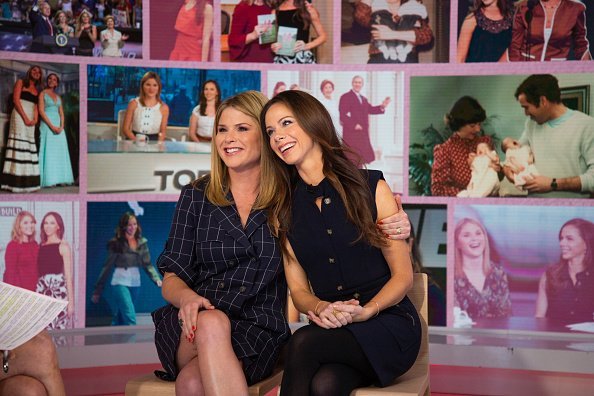 A SPOOKY JAZZ AND OPERA MUSIC
According to Hager, when she and her twin sister, Barbara Pierce Bush were 24-year-old, and living at the White House, during their father, George W. Bush presidency, they had two ghostly encounters that cemented their belief in the paranormal.
On a particular night, the "Fourth Hour" host with Hoda Kotb recalled hearing the phone ring about midnight.
She woke up to turn it off, and then suddenly, she heard the sound of a 1920s jazz piano music filtering in from the fireplace. Hager got spooked and found herself in Barbara's bed.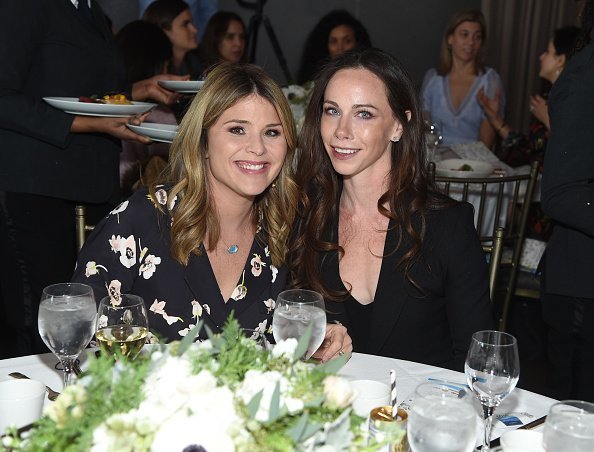 The sisters survived the night, and convinced themselves they imagined the whole encounter.
A week later, at about the same time, the TV host and her twin woke up to the sound of a piano playing, but this time, it was opera music. 
They tried to convince themselves it was nothing, until a staff member at the White House, told Jenna he'd had similar experiences. 
Although it was an eerie experience, the TV host ended her story by telling Kotb and her listeners she and Barbara were not in any danger because,
"They were friendly ghosts."
NOT THEIR GENRE
In 2017, while the twins were promoting their children book, "Sisters First" at the SiriusXM town hall with Julie Macon, Barbara joked about their ghost encounters with the words, 
"That's not really our genre."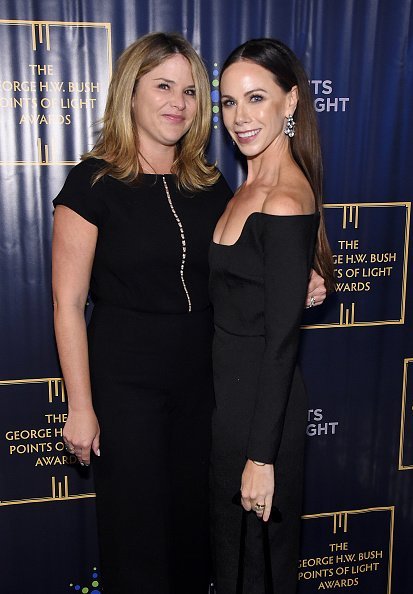 The New York resident who got married in 2018 to a writer, Craig Coyne, wearing an ivory Vera Wang dress, added that writing the book with Jenna took a lot of convincing, as she generally prefers to stay out of the spotlight. 
In a Facebook post at the time, she revealed that the book contained stories from their wild and enjoyable childhood.
While Barbara might have been reluctant to write "Sisters First," back then, she teamed up with her twin in 2019 for another version of the book. 
Jenna revealed on Twitter that they would be going on tour in two weeks to promote the book, and their stops include Illinois, and their home state, Texas.
The new book is also children-focused, and in an interview, the TV host and her twin said it covered their new understanding about sisterhood, which extends to friends and colleagues. 
Jenna, who had her son, Henry — in addition to daughters Mila and Poppy — two months ago, will take advantage of her maternity leave to go on the tour. 
The TV host is yet to announce when she'll return to the "Today Show," but in December, she'll join Michelle Obama, Julia Roberts, Luna Condor, and Veronica Ngo, on a trip to Vietnam to shed light on educators helping young girls stay in school.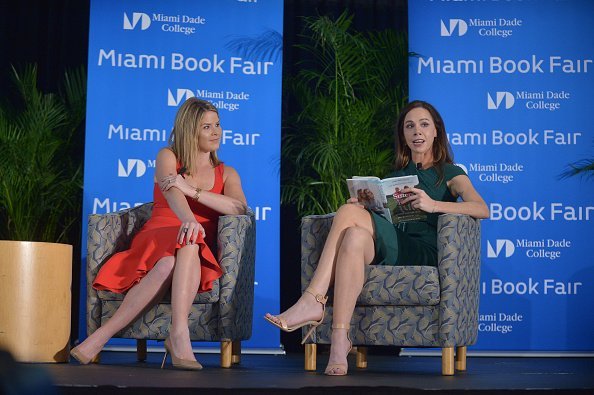 OTHER WHITE HOUSE GHOST STORIES
Interestingly, Jenna and Barbara are not the only ones to have encountered ghosts or seen ghost-induced activities in the White House. 
As far back as the 1800s, many who have walked the grounds of the building that house the Presidents of the United States have told similar stories. 
In a home video made by the White House Historical Society, historian Edward Langille agreed that there has been several ghost sightings in the White House. 
Especially, that of President Abraham Lincoln, who got assassinated, and his young son, Willy, who died within the walls of the white structure.
Langille noted that during President Ulysses Grant's administration in the late 1800s, there were significant sightings of Lincoln, and even his wife, Mary Todd Lincoln, admitted to seeing ghosts during the civil war. 
Ghost sightings continued into the 20th Century, but between 1948 and 1952 when President Harry Truman renovated the White House, it seemed to stop, like the spirits went somewhere else. 
However, it appears some remained, especially with the Bush twins' ghost encounter. While ghost stories are considered as myths today, there's a real possibility that the White House is haunted.
After all, in the mouth of more than one witness, the truth gets established.