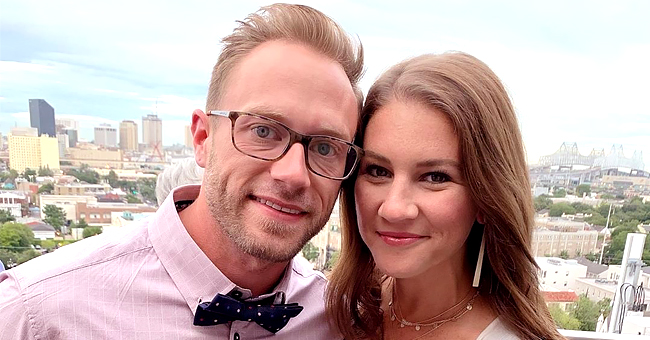 instagram.com/dbusby
Danielle Busby of 'Outdaughtered' Shares Family Pic with Her Quints Dressed like Cowgirls
The Busby family is on vacation! The stars of "Outduaghtered" shared new photos of their vacation on social media as they took time out to have fun as a family.
They visited the Silver Spur Guest Ranch. Danielle took to Instagram to post a photo of herself and her family in cowboy hats and boots. In the photo, Blayke and the Quints looked like little cowgirls in their identical cowboy boots.
She captioned the post:
"Amazing family over at Silver Spur! We had so much fun being cowgirls and cowboys for a few days. #duderanch #outdaughtered #itsabuzzworld."
Her fans and followers hit the like button and dropped comments in the comment section. While some complimented them for looking adorable, some commended their parenting skills, wishing them the best and others couldn't help but notice how anxious Parker looked in the photo.
"This is so cute. Their cowboy boots are super cute."
"Everyone looked so cute dressed up in their hats and boots!!"
"Sooo sad to see Parker be so frightened to ride the horse. It's so hard to know when to push her and when not to — praying for you as the parents to know what to do."
"I love how you two shared how challenging marriage and parenting are; and how important it is to love and support each other."
The show Outdaughtered started when the quints were toddlers. At first, the viewers could hardly tell them apart, but now they seem to be able to note each girl with their unique personality trait.
Danielle also once shared a post where she described each of them with their individual personalities. She said Hazel is independent and sweet, Riley is the smart one, Parker is the anxious one, Ava and Olivia are dependent on each other and the goofy ones.
The viewers of the show have been the most supportive towards Danielle and her husband, Adam. They continuously commend their strength in raising six little girls and their ability to understand each girl and treat them accordingly.
Recently, Adam put up a post on his Instagram page, which gave the fans cause for concern. In the caption, he said his family was under an attack, and as usual, the fans flooded the comment section.
Although they had no idea what he meant, they were supportive and shared their positive thoughts.
Please fill in your e-mail so we can share with you our top stories!