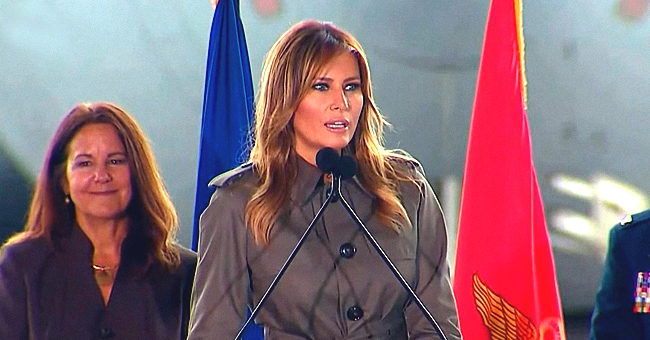 Youtube.com/VOA News
Melania Trump Looks Stylish in a Khaki Green Trench Dress & High Heels as She Meets 5th-Graders

First Lady of the United States, Melania Trump caught the eye with her dress when she paid a visit to local 5th graders. Melania wore a Khaki green trench coat, which gave her a chic look.
Melania Trump got busy yesterday as she and Second Lady, Karen Pence, visited the Charleston Military Base in South Carolina. Before then, the First Lady and Karen visited 5th Graders at Lambs Elementary School.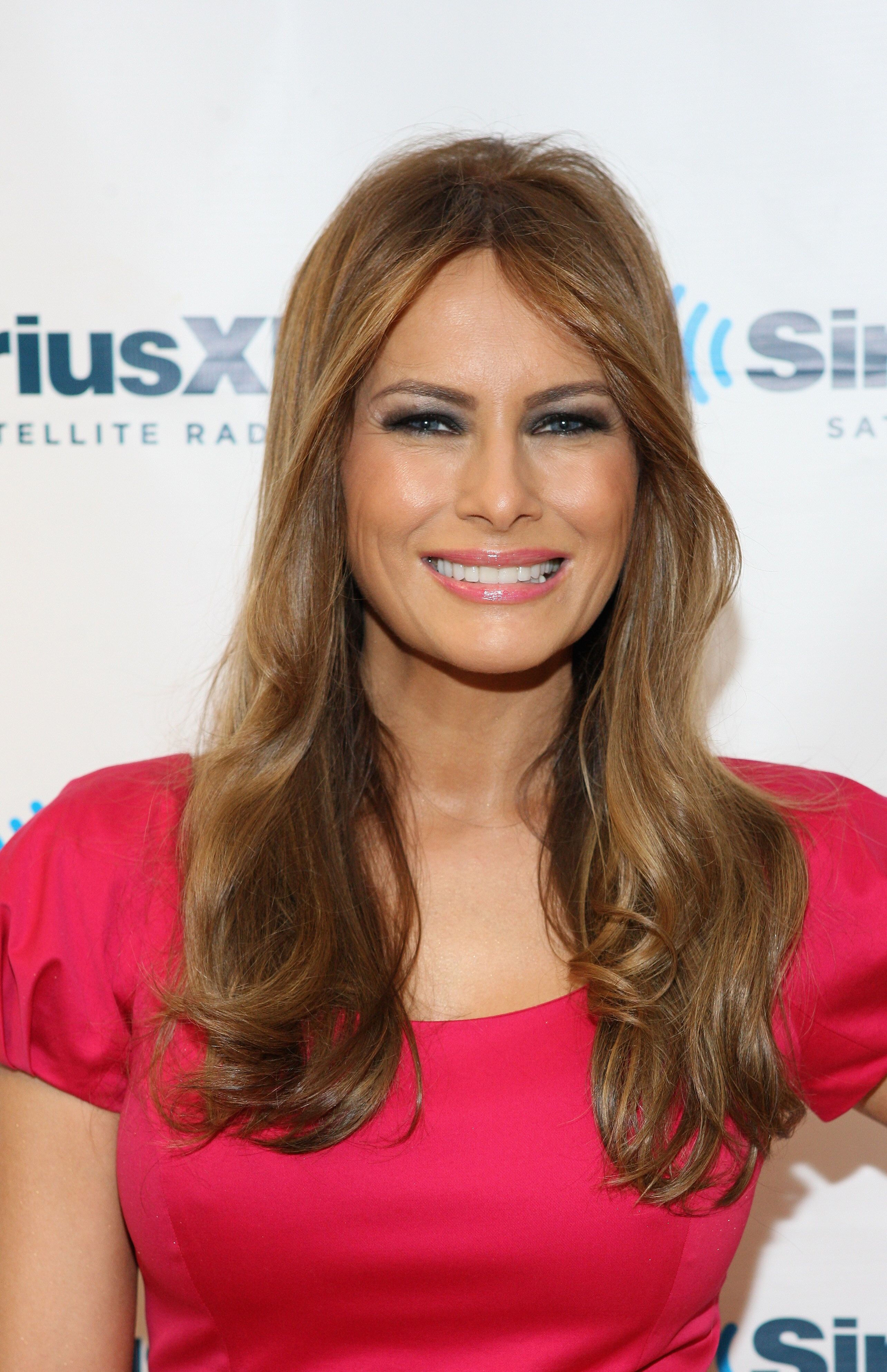 Model/mother/entrepreneur Melania Trump visits SiriusXM Studio to promote her new QVC Melania Timepieces & Jewelry Collection on Cosmo Radio on April 20, 2011 in New York City | Photo: Getty Images
Being busy didn't stop the First Lady from shining as she looked lovely in her dress. The 49-year-old Melania wore a khaki green coat, matching it with a brown skirt, which could be seen underneath the coat. For her feet, she chose a pair of brown suede toe-cap heels.
Melania and Karen were briefed on the level of preparedness by the emergency response teams for hurricanes. Melania Trump was visiting the elementary school's fifth graders who are participating in a Red Cross Pillowcase Program.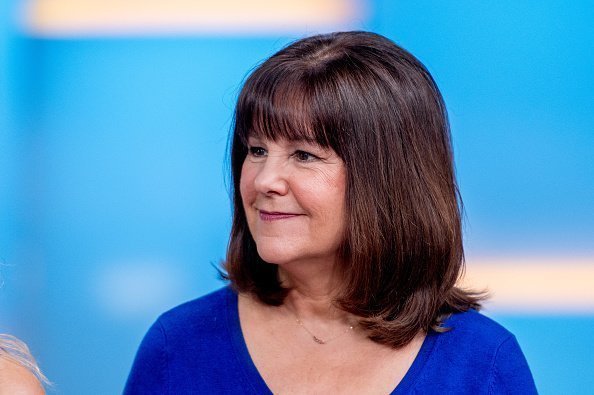 Second Lady Karen Pence visits Fox & Friends to discuss "Maroln Bundo's a day in the life of The Vice President" at Fox News Studios on March 19, 2018 in New York City | Photo: Getty Images
The Program aims to help children become mentally and physically prepared for natural disasters. The First Lady must have loved what she saw, as shown by her tweet, which said:
"Thank You @Lambs_SC for the warm welcome & stressing the importance of emergency preparedness. @RedCrossSC Pillowcase Project is a youth focused program that mentally & physically prepares our youth for emergencies. Great work being done in this community! #BeBest."
After departing the school, Melania and Karen left for the Military Joint Base in Charleston, where they met with soldiers and their families.
Welcoming the First and Second Ladies was the Governor of South Carolina, Henry McMaster, accompanied by his wife, Peggy. At the Joint Base, Melania and Karen visited the emergency operations center at the base.
There, they were briefed on the level of preparedness by the emergency response teams for hurricanes and their response to previous ones.
Melania was delighted with what she saw and chronicled that in a tweet, where she pledged that the administration would continue to support the Military fully.
The White House had earlier issued a statement on October 28, stating that the First and Second Ladies would be visiting South Carolina to highlight disaster preparedness, as well as meet with troops in the region.
Please fill in your e-mail so we can share with you our top stories!