Lori Loughlin's 'Full House' Co-Star Bob Saget Defends Her Amid New Bribery Charges
Bob Saget spoke out in defense of "Full House" co-star, Lori Loughlin, amid her getting slapped with new bribery charges.
Scandal knows no friends, but for the embattled actress, Lori Loughlin, it seems she still has some people in her corner, and Bob Saget, is currently at the top of the list.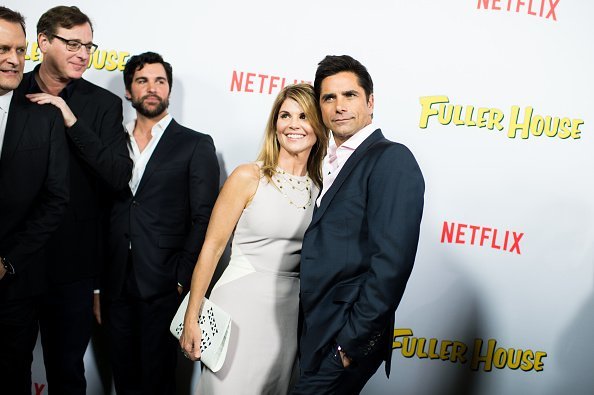 SAGET IS A RIDE OR DIE FRIEND
During an appearance on "Fox News" on Wednesday night, the "Full House" star said he is over the "No comment" stage, and is ready to stand in solidarity with his former castmate. He said:
"I love the people I love, and people go through life, and stuff happens. For a while, I was saying no comment, and now there's just no point talking about it because I have answered it."
LOVED my sold out show tonight @KAABOODELMAR - Such a great audience. Loved them so. Such a great music and comedy festival. ✌🏼 pic.twitter.com/5dOIPqgTHR

— bob saget (@bobsaget) September 16, 2019
The actor continued:
"I have empathy for the people that are in my life. I don't cut people out."
Saget acknowledged that he didn't have friends growing up, and so, he appreciates the ones he has, as he is lucky to have them.
The actor's support is significant to Loughlin, as she got slapped this month with an additional charge for conspiracy to commit federal programs bribery.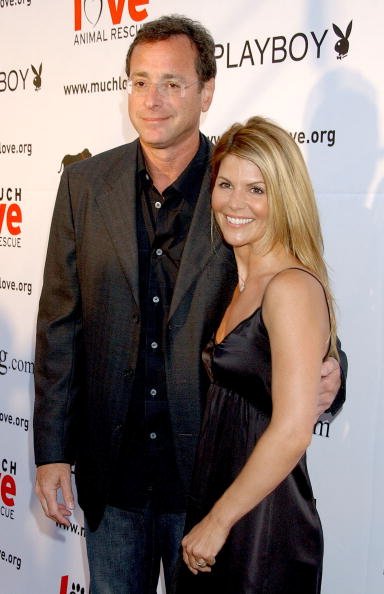 NEW CHARGES EQUALS MORE JAIL TIME
With the recent charge, which alleged that the actress, her husband, Mossimo Giannulli, and nine others paid employees of USC to get their children admission, the couple is facing five years in prison if found guilty, three years of supervised release, and $250, 000 fine.
The sentence will be added to a 40-year sentence if the parents-of-two is found guilty of the two-counts of conspiracy they pleaded not guilty to after their indictment.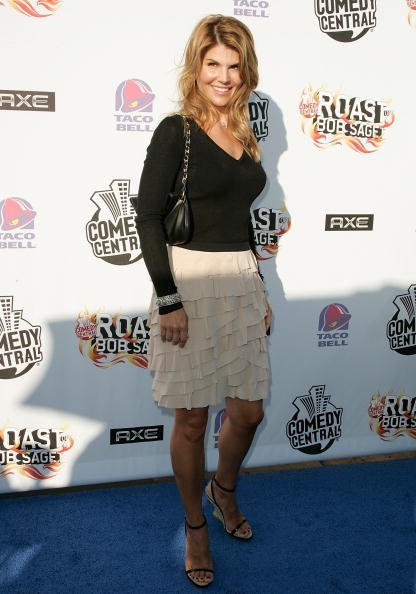 Following the new charges, Loughlin is reportedly under a lot of pressure, and about to crack, as she's facing a system that seemingly wants to make an example of her.
SAGET COMEDIC NATURE WILL COME IN HANDY
Thankfully, the actress has friends like Saget, and should things get too gloomy, the actor, who started stand-up comedy at 17, can cheer her up.
Asides from "Full House," which the two Hollywood stars featured in for seven years, they equally co-starred in the Netflix reboot, "Fuller House" in 2015.
Deep thanks to the amazing audience @lsqtheatre last night for welcoming me so graciously to my first time performing in London. And to the hilarious brilliant friends who kindly vouched for me: @EricIdle @jimmycarr @billburr @jimjefferies @RealMattLucas pic.twitter.com/dvHdtGu8Ws

— bob saget (@bobsaget) September 22, 2018
Saget has also featured in several TV shows and series. From 2004 to 2014, he held the voice-over role of future "Ted Mosby" in the sitcom, "How I Met Your Mother," and when he is not shooting, he engages in stand-up comedy.