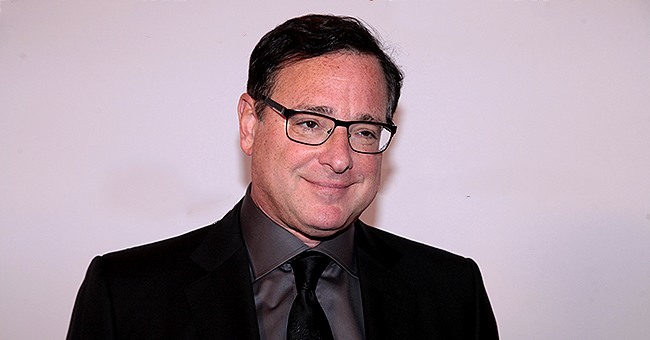 Getty Images
Bob Saget and Wife Kelly Rizzo Enjoy Their Vacation in Verzasca Valley, Switzerland (Photo)

Famous actor and comedian Bob Saget recently flew to Switzerland with his beautiful wife, Kelly Rizzo, and gave fans a little sneak peek of the trip.
The 63-year-old, who is most famous for playing the role of Danny Tanner on "Full House" and more recently "Fuller House," shared a photo of the Verzasca Valley.
In the snap, Saget and Rizzo can be seen smiling and holding each other while sitting on a bridge, with the whole valley behind them, including what seems to be a small lagoon.
A SUNNY DAY IN SWITZERLAND
In the photo, plenty of people can be spotted in the background, enjoying the good weather, something that Saget himself pointed out:
"My wife and I, @eattravelrock (that's her legal name now) enjoying the beauty that is the Verzasca Valley in amazing Switzerland. And yes, that's tons of people sunbathing under the bridge we're sitting on."
HOW THEY FOUND EACH OTHER
Saget then joked about the situation, saying that "they were so hot. I don't mean 'hot,' I mean overheated. So pretty. And the valley is too."
The couple met back in 2015 through a mutual friend and immediately found a soulmate in each other. After splitting from Sherri Kramer, his first wife, the actor didn't think he would ever be able to find love again.
"I didn't think I'd have a relationship again, I was kind of in that 'just work, make people happy and take care of your kids until they're 90' mindset."
With Rizzo, a food and travel blogger with her own website and streaming series, Saget has found a passion for traveling and often shares snaps of their adventures on social media.
HIS TAKE ON THE COLLEGE ADMISSIONS SCHEME
But not everything has been easy for him. A few months ago, the actor was struck by the news of Lori Loughlin's part on the college admissions scheme.
When asked if he still supported her and had her back, a visibly emotional Saget said "You know, you love who you love in life," before adding that life is complicated and he didn't want to talk about it.
Please fill in your e-mail so we can share with you our top stories!