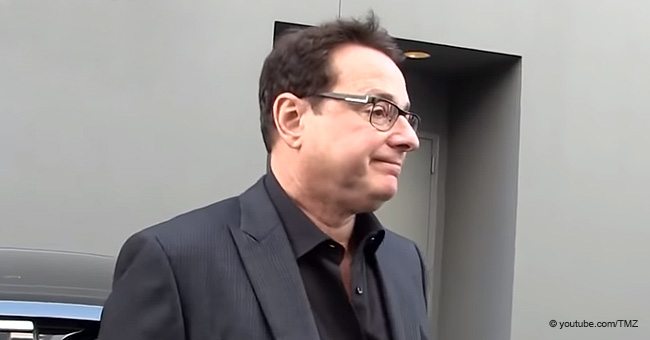 'Full House' Actor Bob Saget Opens up about Lori Loughlin and the College Admissions Scandal

Famous actor and comedian Bob Saget, star of "Full House" and "Fuller House," has recently opened up about Lori Loughlin and the college admissions scandal.
On Friday, March 29, 2019, the 62-year-old was approached on the street by a team of reporters who questioned him Loughlin and how he felt about the whole situation.
Saget was on his way to his car and said that he usually doesn't do interviews on the street, but kindly stopped for a few seconds to shed some light on the matter.
NOT WISHING TO STIR THE WATERS
The actor didn't say much and resorted to using the same words as actress Candace Cameron, who played D.J. Tanner on "Full House," when she appeared at Nickelodeon's Kid's Choice Awards earlier this month.
"You know, you love who you love in life," shared Saget with a defeated expression on his face, adding that "life's complicated" and that he doesn't like talking about it.
When asked if Loughlin deserved jail time for being involved in the college admissions scandal, Saget refused to answer, claiming that Cameron "said it really good at the Kids' Choice Awards."
During the award show, the stars of "Fuller House" took the stage and said that "family sticks together no matter what," an alleged reference to Loughlin, who played "Aunt Becky" on the show.
STAMOS' TAKE ON LOUGHLIN
"You know, you love who you love in life
John Stamos, the famous "Uncle Jessie" from the hit series, was also questioned about Loughlin, but, just like Saget, he refused to comment, adding that he will talk about it "at some point."
FACING THE CONSEQUENCES OF HER ACTIONS
Loughlin and Mossimo Giannulli, her husband, were found guilty of paying $500,000 in bribes to get their daughters, Olivia Jade and Isabella Rose, into the University of Southern California.
The couple was then arrested but later released on a $1 million bond. However, the scandal has caused their daughters to resent them, especially Jade, who blames them for the downfall of her career as a beauty influencer.
Please fill in your e-mail so we can share with you our top stories!