Michelle Obama Praised for Wearing Her Natural Curls at Obama Foundation Summit
Fans can't get over Michelle Obama's look at the Obama Foundation Summit as she shows off her natural curls in all its glory.
Allure calls Michelle Obama 'New Queen of Natural Curls' after Lyn - a Twitter user - shared pictures of the former FLOTUS rocking her natural hair during the annual Obama Foundation summit.
First Lady #MichelleObama Rocking Her Natural Hair Loving It❤️ in conversation with her brother Craig Robinson at third annual #obamafoundation #ObamaSummit in #Chicago #obamafoundationsummit #firstladymichelleobama #naturalhair #barackobama #presidentbarackobama #theobamas pic.twitter.com/QEFTxq2GYr

— Lyn (@lyndawatersnewk) October 29, 2019
According to Allure, Lyn wasn't the only one who praised the mother-of-two for wearing her natural hair as a second user stated that the hair suited her better than weaves.
A third admirer shared that she loved Michelle's hair while a fourth mentioned that Michelle's hair was 'very flattering' which made her look 'gorgeous.'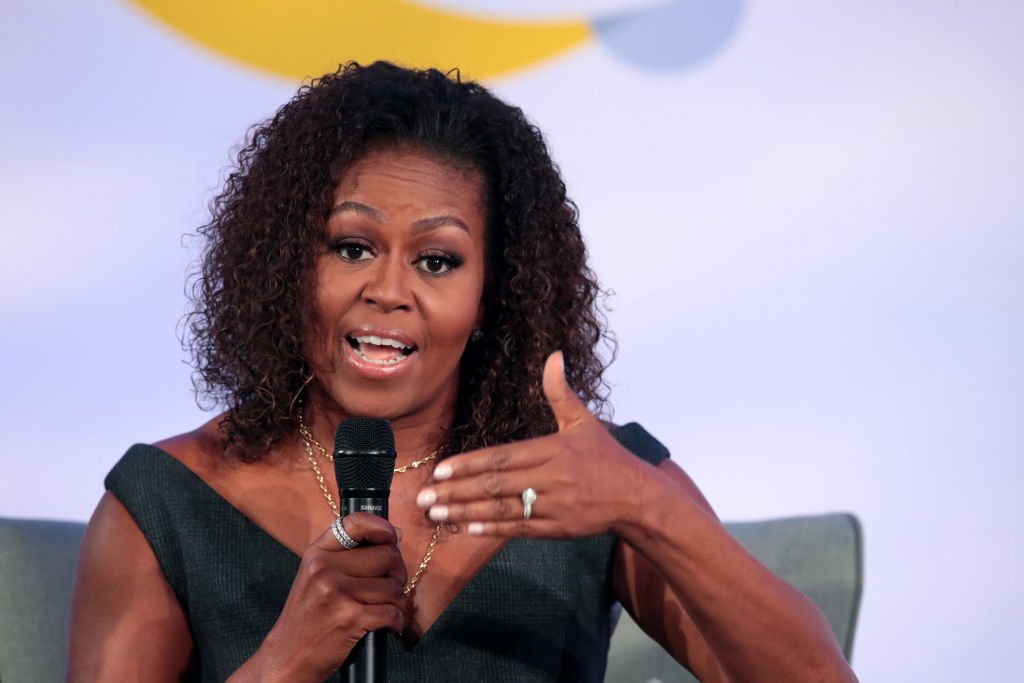 Showing off more of her curls, Michelle shared pictures of the women who were part of this year's Obama Foundation summit via Instagram.
In her caption, the 55-year-old stated:
"I know that it's difficult, sometimes isolating work, but these remarkable leaders are showing up each day, hoping to make a difference for girls who deserve so much. And after our time together yesterday, I can tell that they're doing just that. I'm so proud of each of them."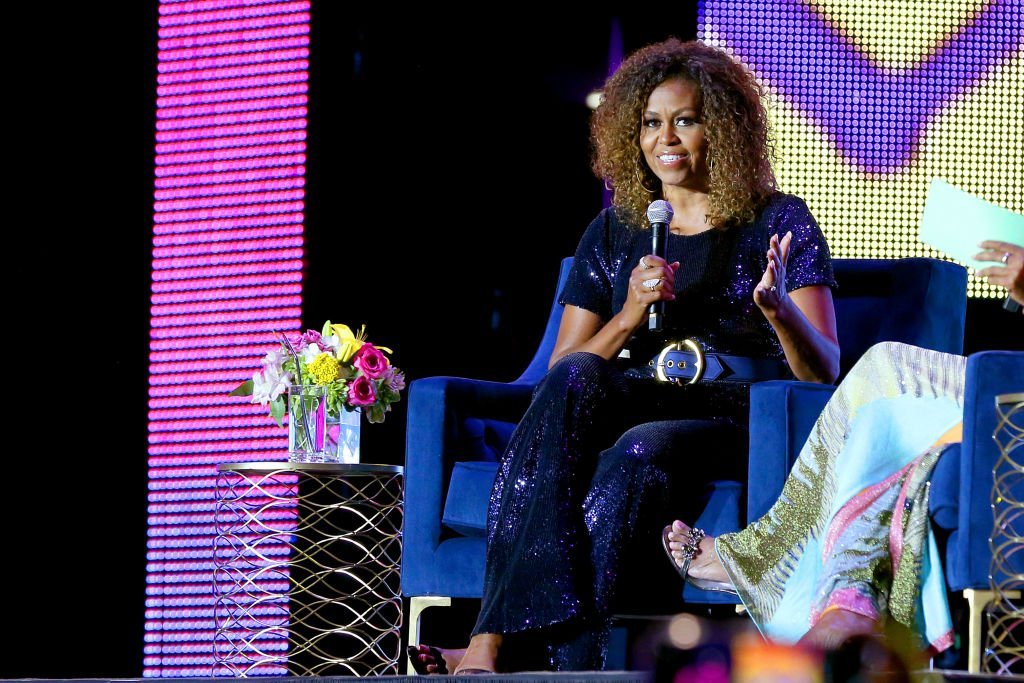 Meanwhile, ABC recalls that this isn't Michelle's first time going all-natural.
ABC reflects a time in July when she was seen in New York City wearing a white dress, which complemented her honey blonde highlighted natural curls nicely.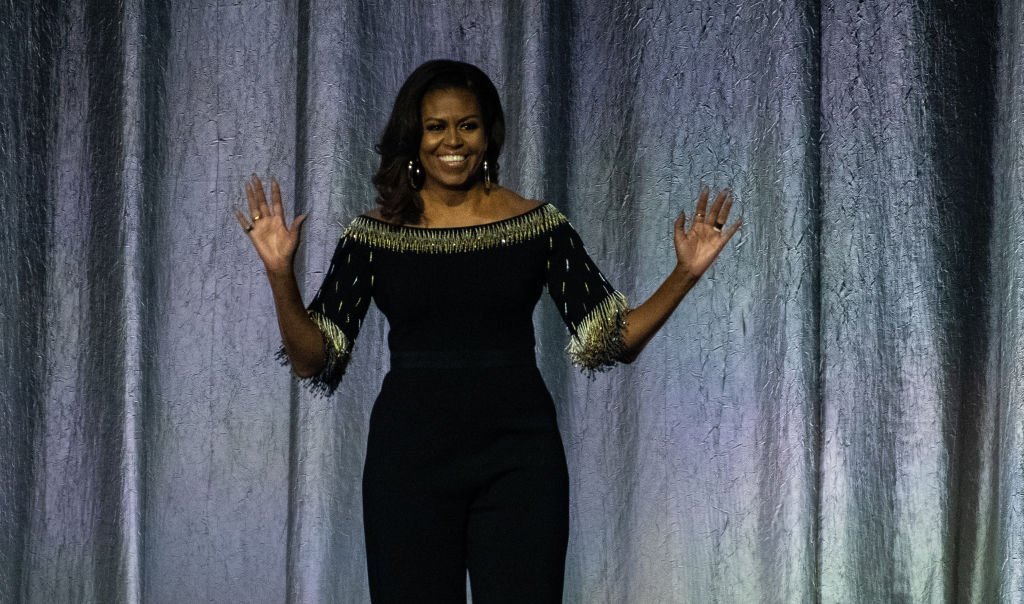 Her curls were also a big part of her outfit during the 2019 Essence Music Festival. Allure adds that the former Flotus caught people's attention at the event with her hair and the blue sequined jumpsuit she wore.
Michelle had a sit-down with Gayle King to talk about her best-selling book, "Becoming," as well as family, health, and racism. The icing on the cake, however, was seeing Michelle on the cover of Essence Magazine wearing her natural hair.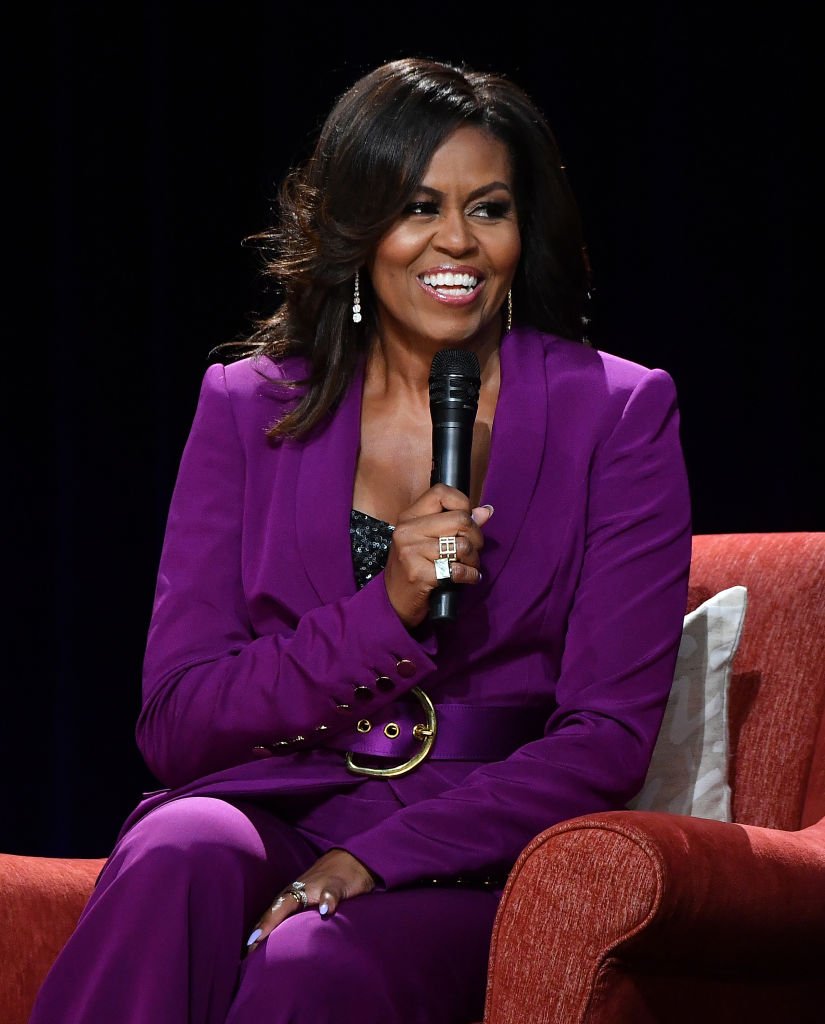 As Glamour notes, although the wife of Barack Obama, has graced several magazine covers, this is the first time she's worn something other than her signature waves.
Glamour also notes that the author rarely talks about her hair although she recently revealed that she had to develop a 'hair strategy' during her days in the White House.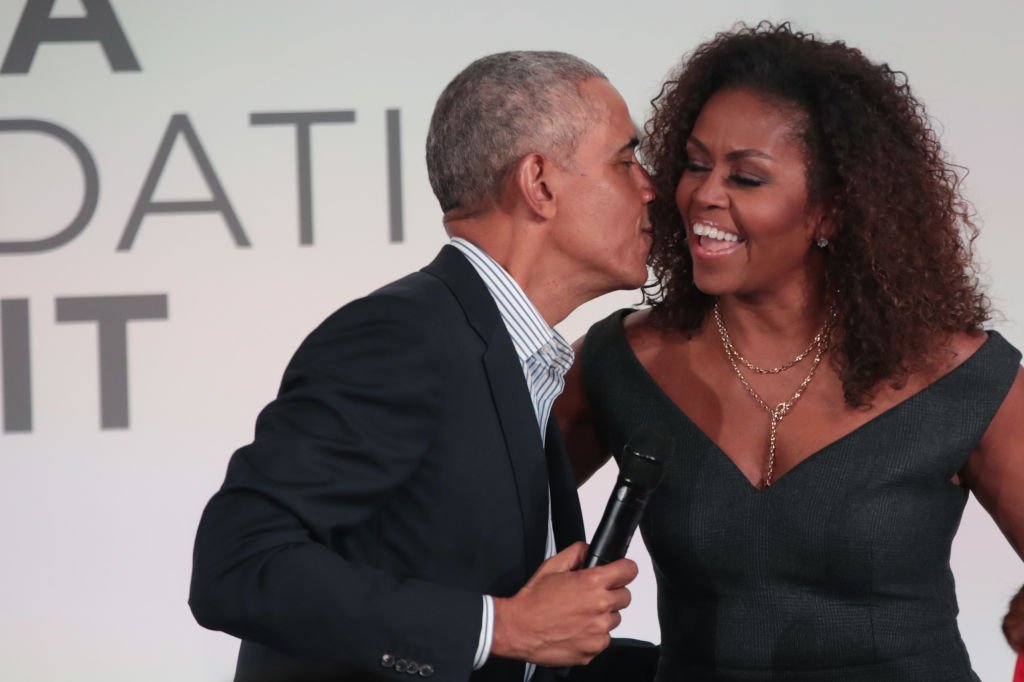 Whatever strategy the university administrator is using, it's working for her, and we can't wait to see more of her natural hair.