Marion Ross on The Impact Fame Had on the Younger Casts of "Happy Days"
Fame comes at a price, and Marion Ross had a front-row view on how it impacted the lives of the younger cast of the '70s sitcom, "Happy Days."
Marion Ross understands what it takes to make it in Hollywood, and with that knowledge came the belief that the entertainment world is not a place for child actors.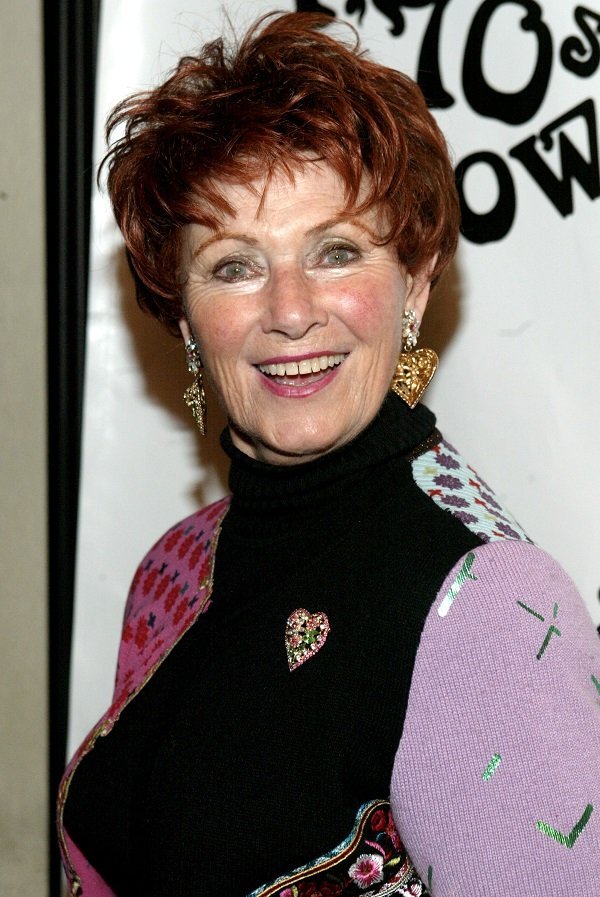 FAME CAN BE TOUGH
Ross made this known while speaking to the Achieve of American Television. The actress delved into what finding fame at a young age meant for two of the young cast members of "Happy Days," Erin Moran, and Ron Howard. Speaking about the former, she said,
"I think fame is tough, and it was tough on Erin because she's been acting since she was about five, and I think what happened in her case is that her family kind of disintegrated around her."
Ross added that the then-child actress's parents were more interested in fame and privileges that came with being her parents that they neglected to create a conducive environment for her to grow in. 
It made Erin grow up as the breadwinner of her family, and in doing so, she lost her childhood. She grew up too fast and ended up making bad decisions later in life.
Ron Howard, on the other hand, was not adversely affected by fame. Ross noted that the actor's stable home background kept him grounded and focused. 
"Ron's parents were like rocks and stayed the same fine people they were. They didn't get sucked into show business."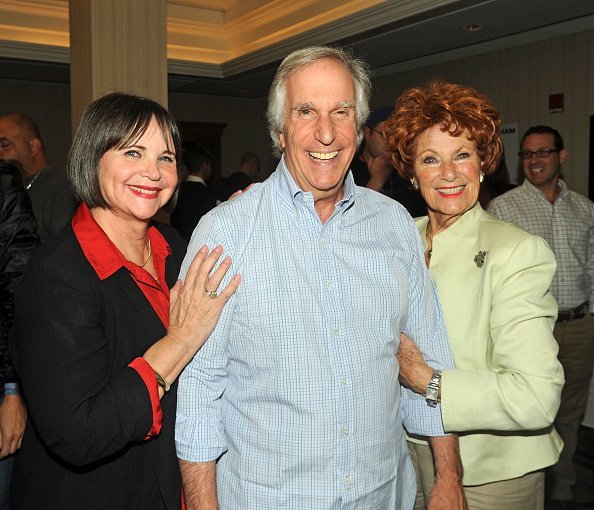 FAME IS ATTRACTIVE
The actress also pointed out that having a lot of responsibility at a young age is overwhelming, and it leads to years of anger and resentment.
It made the TV star conclude that it's vital for child actors to have positive role models they can look up to.
Ross acknowledged that fame is attractive, and parents like to encourage their children to join Hollywood early, but her advice to them is,
"Don't put your kids in this show business; it's not good for your family."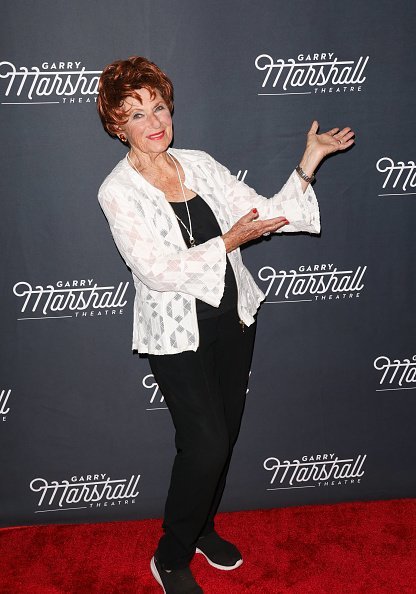 MARION ROSS' TIME ON "HAPPY DAYS"
The actress spent ten years on "Happy Days," and she portrayed "Marion Cunningham," the matriarch of the family, and mom to Erin and Ron's characters. 
The role brought her a lot of fame, and since leaving the show, Ross has starred in TV series like "Love Boat," and "Gilmore Girls."
Her most recent work is a voice-over role in the Nickelodeon cartoon, "Spongebob Squarepants."
Other cast members of the sitcom also went on to have successful careers and have stayed relevant in the movie business. Ron, notably, became an award-winning producer and director, bagging an Oscar for "A Beautiful Mind." 
He also sat in the director's chair for "Da Vinci's Code," and "Apollo 13," and his daughter, is Bryce Dallas Howard of "Jurassic World" fame.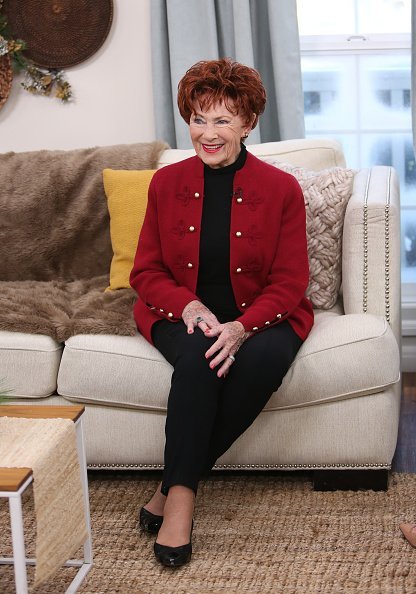 WHERE SOME SUCCEEDED, OTHERS STRUGGLED
Erin's story, on the other hand, is different from that of the man who played her brother. After leaving "Happy Days," the actress who portrayed, "Joanie Cunningham," got a spinoff, "Joanie and Chachi," starring Scott Biao, who played, "Chachi Arcola" on the sitcom.
The actress had money troubles but managed to have some acting credits to keep her afloat. Sadly, she died in April 2017, from stage four cancer, and towards the end of her life, she was living in a trailer park.
Biao's fortune was different from his on-screen girlfriend. Aside from acting in the sitcom with Erin, the actor had steady scripts, and in 2007, he got a reality series, "Scott Biao is 45… and Single."
That same year, he married Renee Sloan, and they share a daughter, Bailey. Another cast of the sitcom who experienced success is Tom Bolsey, the patriarch of the Cunninghams'.
He passed away in 2010 from a staph infection, and his castmates mourned his passing. Henry Winkler was also a part of the cast; he portrayed "Arthur 'The Fonz' Fonzarelli."
In a recent interview, the actor revealed that Ron was upset that his character got more attention when the show premiered, but he didn't let it affect their work relationship.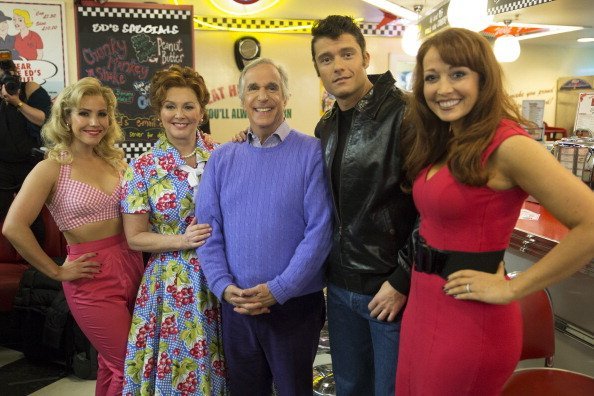 Ron explained in an interview for Archive of American Television that the cast of "Happy Days" saw each other as a family, and Ross and Bolsey had paternal roles over the younger cast.
In the end, the actors were, and are still grateful for their parts on "Happy Days," and consider it one of the greatest highlights of their lives.