Meet 'Happy Days' Marion Ross' Lookalike Granddaughter Taylor Meskimen Who Is a Successful Actress
Taylor Meskimen, the granddaughter of the Golden Globe and Emmy nominated actress Marion Ross, grew up to be as gorgeous as her famous grandmother. She is an actress, as well.
Born in October 1928, Marion is a retired actress best known for playing Marion Cunningham, the wife of Howard Cunningham on "Happy Days." She once revealed that she "learned to love" Tom Bosley, her on-screen husband on the TV series.
"Taylor looks just like her beautiful and talented grandmother."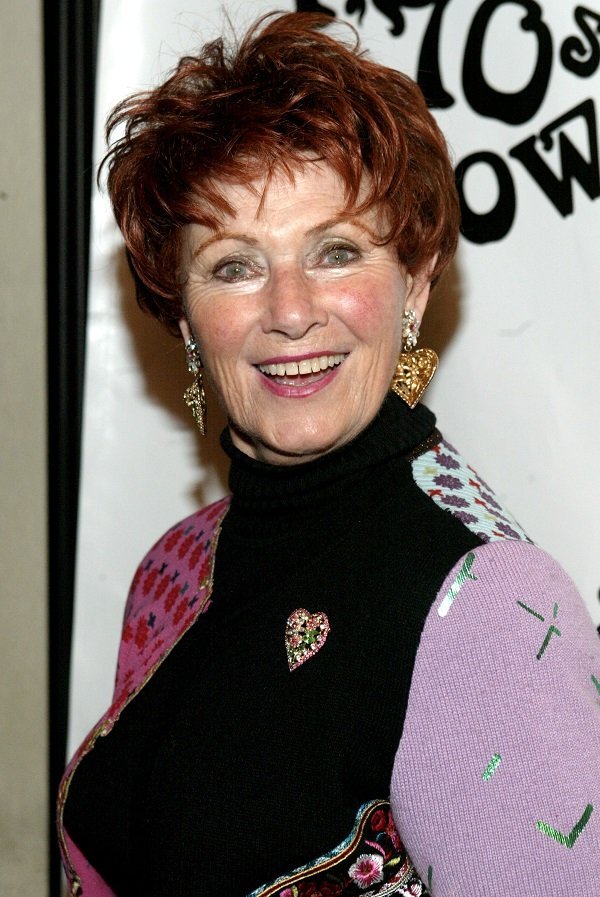 Marion Ross' career
During her time on the show (from 1974 to 1984), she got two Primetime Emmy Award nominations but unfortunately couldn't take home any of them.
Even though her role on "Happy Days" is the most memorable in her career, she has appeared on different TV series and films. One of them was the comedy-drama movie "The Evening Star," which got her a Golden Globe nomination.
Her relationships
As per her romantic life, she was married to Freeman Meskimen from 1951 to 1969. Together, they had two children who also worked in the entertainment business: Ellen and Jim.
In Ellen's case, she is a writer and producer who worked on "Friends" and won an Emmy Award in 2002. Jim, on the other hand, is a stand-up comedian, actor, and impressionist best known for "How the Grinch Stole Christmas."
He and Tamra Shockley tied the knot in 1987 and, three years later, they welcomed their only daughter, Taylor, to the world.
Not only Taylor looks just like her beautiful and talented grandmother, but she also chose to follow in her footsteps and is a rising star in the entertainment industry.
Taylor Meskimen on her career
During an interview Taylor had with Voyage LA, she confessed that she was encouraged by her parents to explore her artistic interests from a very early age, which made her study everything from painting and writing to acting and music.
In her teenage years, she was very focused on dancing. So much so that she was part of a company for several years and even considered becoming a professional dancer. When she was 17, however, acting got her full attention.
Her focus on voiceover
After studying at The Acting Center, which her mother co-founded, she developed "a big interest" in the voiceover industry. Since Jim has done plenty of work in that field, he served as a sort of mentor for her.
She kept practicing, recording herself, reading stories aloud, and emailing producers with her work. After many failed attempts, she finally for her first audiobook, and, from that point on, she began getting steady gigs in voiceover.
About her career, Tayler said:
"I am an actress and narrator. I've been narrating a lot of audiobooks, working with companies like Penguin Random House, Scholastic, and others and have won a few awards."
Apart from that, Taylor said that her purpose as an actress was to be part of "meaningful projects" while telling stories that create a change in the world.
Her upcoming films
Finally, the young actress said that she wanted to reach more into writing and music, and although she confessed that she was working in "a few projects," she didn't reveal what they were about.
However, according to IMDb, she is set to appear in three films: "Superstrata," a sci-fi thriller in which Jim Meskimen will work, too; and the two upcoming "Garrison 7" films: "The Fallen" and "War is Coming."
Speaking of Jim, he has his own YouTube channel wherein he shares tips on being an impressionist and other aspects of his career.
In a video uploaded in April this year, he and Taylor sat together to talk about personal brands and how not to close off creativity. Taylor confessed that she considered herself an artist and not only an actress.
Apart from that, the father-and-daughter duo realized that the essential aspect to consider when it comes to a personal brand is doing something that people are really interested in.
At the moment, Marion Ross is 90 years old and retired. Jim, on the other hand, keeps very busy voicing over characters in projects such as "Batman vs. Teenage Mutant Ninja Turtles."