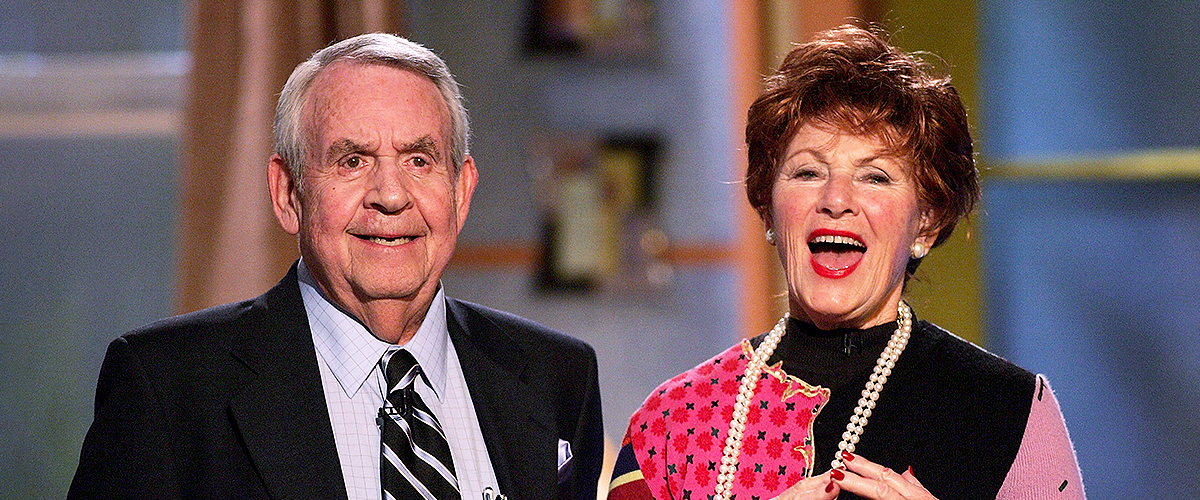 GettyImages
Marion Ross on Relationship with Her On-Screen Husband Tom Bosley: 'I Learned to Love Him'
Marion Ross and Tom Bosley once gave life to one of the most iconic TV couples, Howard and Marion Cunningham, on the '70s sitcom "Happy Days." And although their chemistry on screen was undeniable, the actress once revealed that they didn't click at first.
When "Happy Days" premiered in January 1974, the premise of the show was centered on the life of Richie Cunningham—an average teenager dealing with the typical issues of his age—and his family and friends.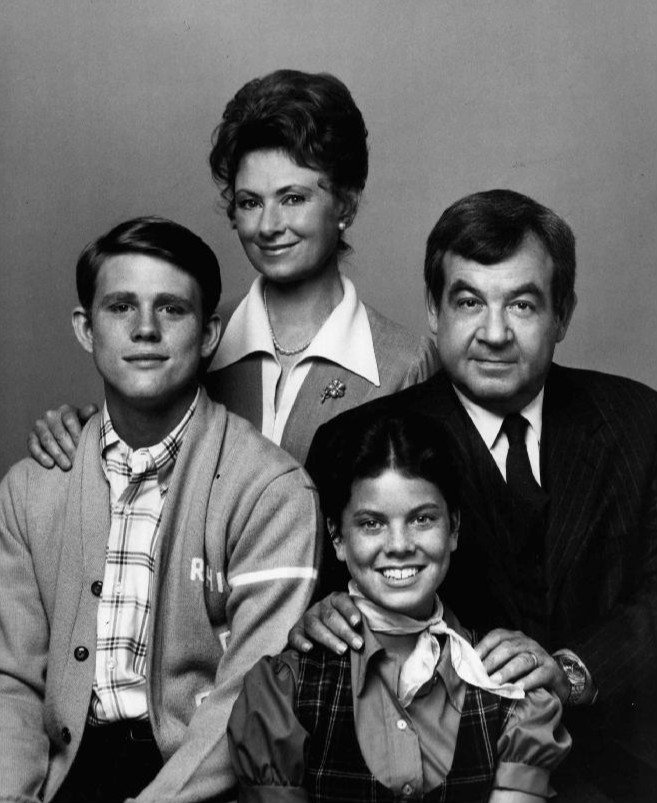 Happy Days press photo, 1974 | Photo: Wikimedia Commons Images
The series had a moderate rating on its first two seasons, but once the creator changed the tone to add more comedy and gave the fan-favorite character Fonzie a bigger role, the series became a hit.
"Happy Days" ran for 11 seasons from 1974 to 1984, and although the cast considered themselves a family by the end of the show, the mother and father of the TV family had to go a long way before reaching that point.
A ROCKY START
Marion Ross has nothing but kind words for her late on-screen husband Tom Bosley, but there was a time at the beginning of the series where the pair's relationship off-camera was tense.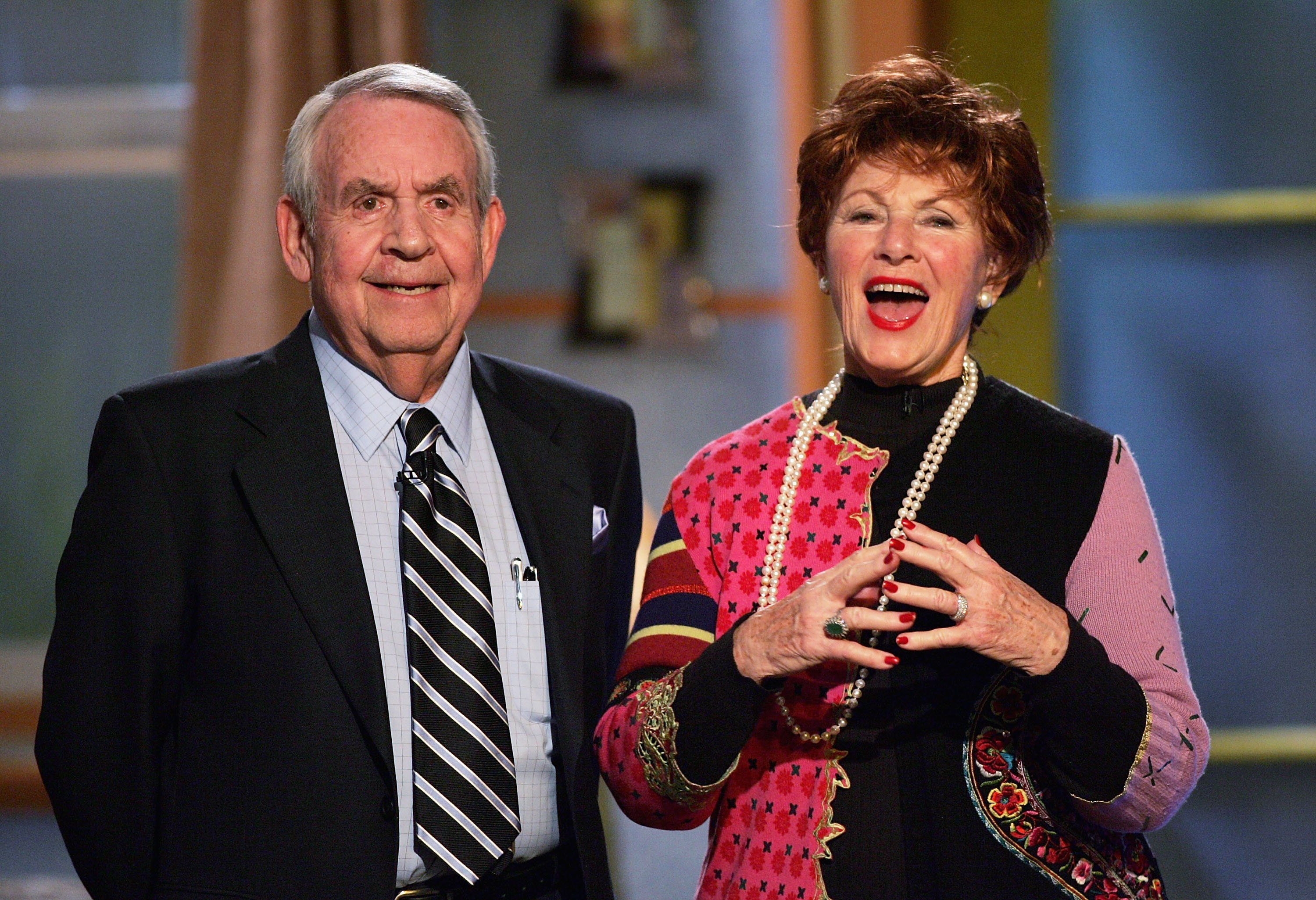 Tom Bosley and Marion Ross at the 6th Annual Family Television Awards on December 1, 2004 | Photo: GettyImages
Talking to Megyn Kelly on "Today" last year, Ross admitted that "for a couple of years," she and Bosley didn't get along.
Ross believes the situation stemmed, in part, from how small her role was at the beginning of the series, and how little experience she had in comparison to Bosley, who had won a Tony Award years earlier.
"Either Tom Bosley had somebody else in mind right at the beginning [of the show]… but I had a very small part at the beginning," she said. "My lines were like, 'Oh, Howard,' 'Oh, children, you're not eating.'"
Ross also revealed in a visit to "Good Day New York" that Bosley disliked her so much, that he called her names she couldn't repeat on television.
She said she resorted to minding her own business and staying out of the line of fire because whenever she would share a little story on set, Bosley would interject to say "Who gives a [expletive], Marion."
As the seasons continued and the plot developed, Mrs. and Mr. Cunningham became an essential part of the show, which required the actors to mend their relationship as not to affect their work on-camera.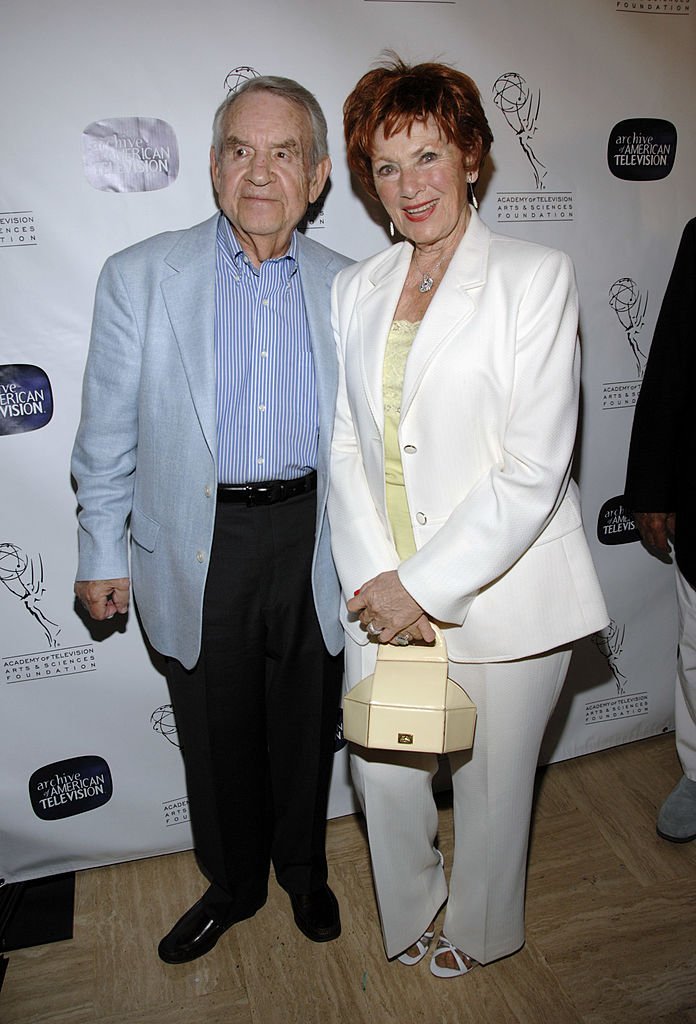 Tom Bosley and Marion Ross at the 10th Anniversary Celebration of The Archive Of American Television on June 4, 2007 | Photo: GettyImages
"We had to work our way through that," Ross
continued
. "Because I learned to love him, I loved him, and we became very close friends."
ON WORKING TOGETHER AFTER THE STORM
In an interview with the Television Academy Foundation in 2002, Ross opened about working with Bosley and described him as the anchor of the show thanks to his experience.
"He had a very strong presence and was a very smart guy," Ross said. "He knew the construction of jokes, and he loved being the father to this family. He was a father to all those boys. He gave them advice and knew all about sports."
"I loved acting with Tom because it would be his reaction to something I said that would make it funny," the actress added.
Bosley, on the other hand, referred to Ross as a "rare one." He said if he had to name the actresses he enjoyed working with throughout his entire career, she would be on the top three.
"Thank god from the time the show went off-air she was involved in some wonderful, wonderful work, and so there's a lot of great recognition for her ability," he added.
And continued:
"She's a happy person now, is another case of a woman that raised two kids all by herself and wasn't the biggest actress in the world until that show came. She'd done some work, but that made her a star. She's just wonderful."
TOM BOSLEY'S DEATH
Sadly, Bosley passed away from complications with a staph infection on October 19, 2010. He was 83.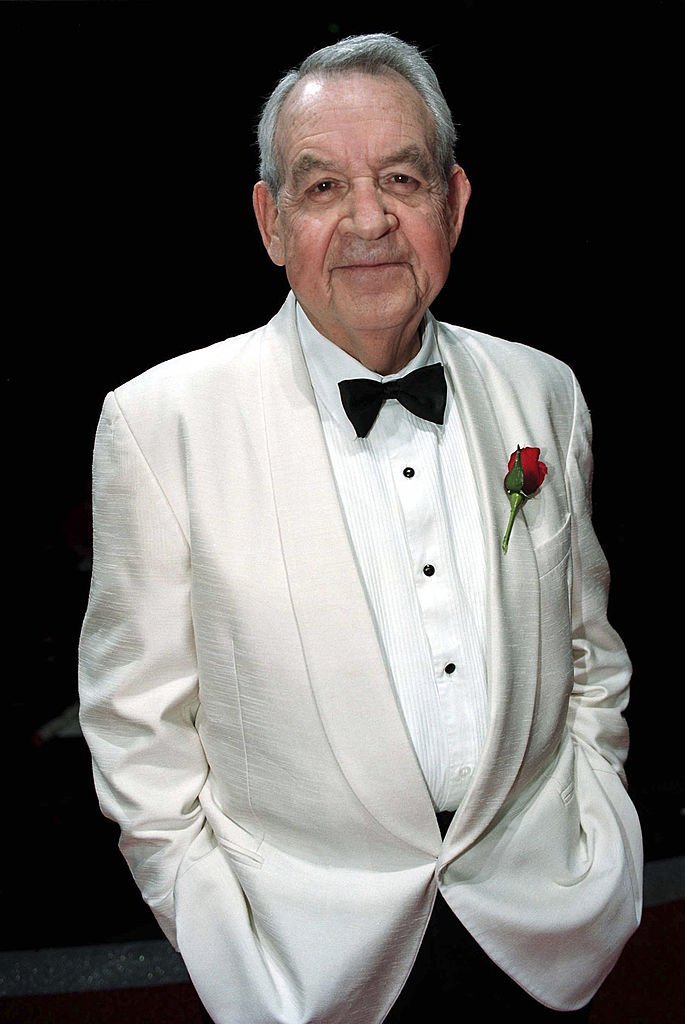 Tom Bosley during rehearsals for 'Happy Days: The Arena Mega Musical' on October 15, 1999 | Photo: GettyImages
"He was my husband for 11 years and the father of the company in many ways,"
said
Marion Ross in a statement after the news went public. "He was so smart he could fix the end of a joke or a scene on the spot. We made a perfect couple. I played piccolo to his tuba."
Ron Howard, who played the functional couple's son Richie Cunningham on the show, added:
"Tom's insight, talent, strength of character, and comic timing made him a vital central figure in the 'Happy Days' experience. A great father and husband, and a wonderful artist, Tom, led by example, and made us all laugh while he was doing it."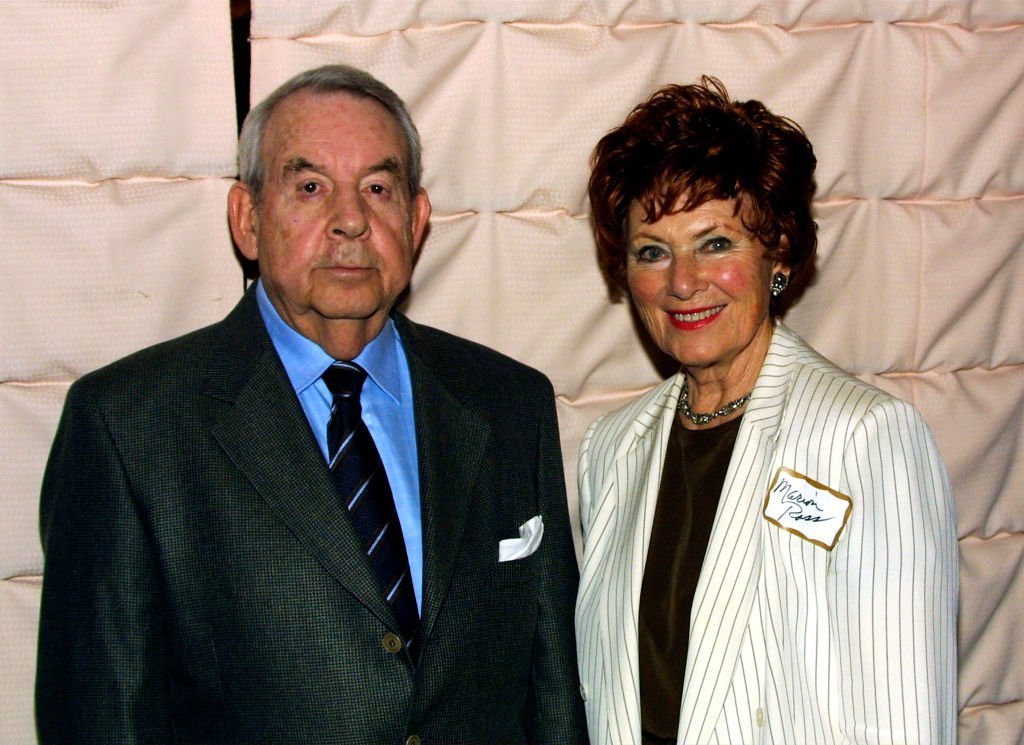 Tom Bosley and Marion Ross at the Pacific Pioneers Broadcast event on November 21, 2003 | Photo: GettyImages
NO MORE ACTING FOR MARION
Marion, now 90, officially retired from acting in 2018.
"First of all, I've done it. And I want to enjoy my life and my children," she told TV Insider.
And continued:
"I just love being at the phase that I'm at now. ... Sometimes I say: 'No, I'm not going to be in this play and give you every last ounce of myself. I'm saving it for me and my family."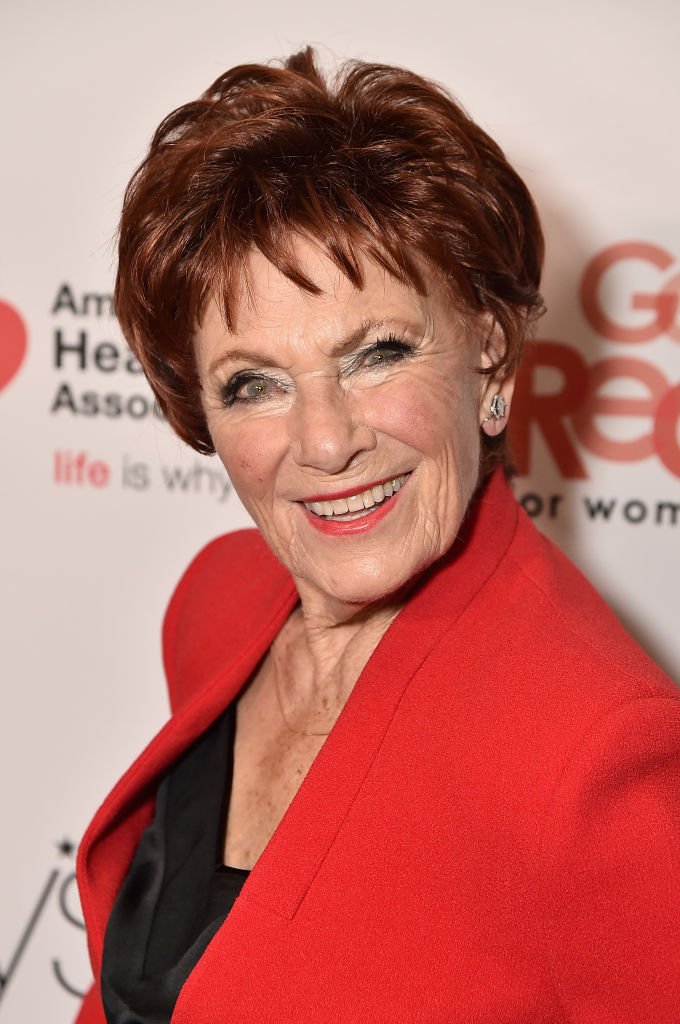 Actor Marion Ross at the American Heart Association's Go Red For Women on February 8, 2018 | Photo: GettyImages
The charming lady still keeps in touch with the surviving cast members of "Happy Days," and she says the pride they feel for creating "Happy Days" together is what keeps them united after all these years.
Please fill in your e-mail so we can share with you our top stories!