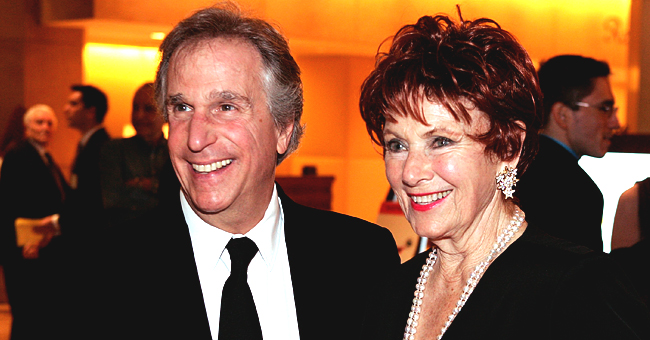 Getty Images
Here's What the 'Happy Days' Cast Looks like Nowadays
"Happy Days" became a hit '70s sitcom with a fantastic cast, who are still active and focusing on their personal lives.
As fate took its course, the initial unsuccessful "Happy Days" earned its way to a series after ABC took a chance on the show that became their second-longest-running sitcom in history. The show lived up to its title and put smiles on people's faces.
The series centers on the Cunningham family, headed by Howard and Marion, and their children, Joanie and Richie. Set in the 1950s, the family and their friends go through social issues, including drug usage and racial discrimination.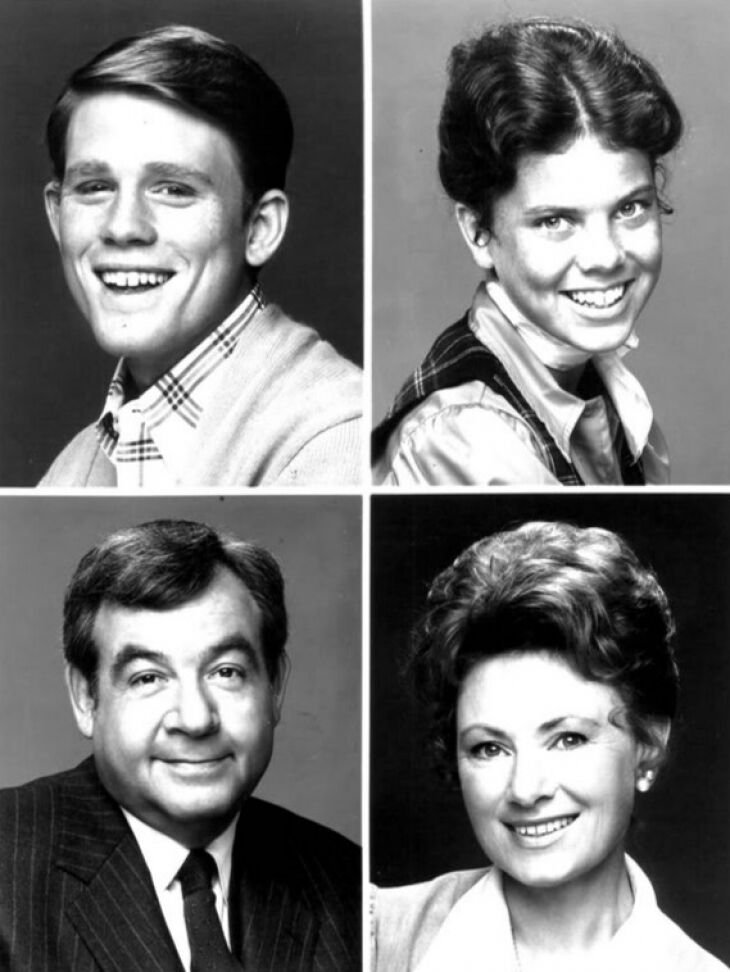 The Cunningham family from "Happy Days." Source: Wikimedia commons
"Happy Days''" colossal success can be credited to the cast who, together, created a spectacular show that many fell in love with. Today, they are off doing their own thing, and here's a bunch of them.
Ron Howard played Richie Cunningham on the show and was naturally a great actor. After all, he's been getting practice even before ten-years-old. He appeared in "The Music Man," and "The Andy Griffith Show," but wanted to direct more than act; hence his decision to leave "Happy Days" in 1980 and focus on his first love.
Ron Howard at the premiere of "The Spy Who Dumped Me." | Source: Getty Images
His works directing include: "Cocoon," "Backdraft," "Apollo 13," "Parenthood," "Night Shift," "Splash," and more notably, "A Beautiful Mind," which won him an Oscar. Eight different talents also won an Oscar in projects under his directing.
Henry Winkler played Arthur "The Fonz" Fonzarelli on the hit show, and made a smart decision to obtain a relatively fair salary and be compensated with a percentage of the profits, paving the way for him to be a wealthy multi-millionaire.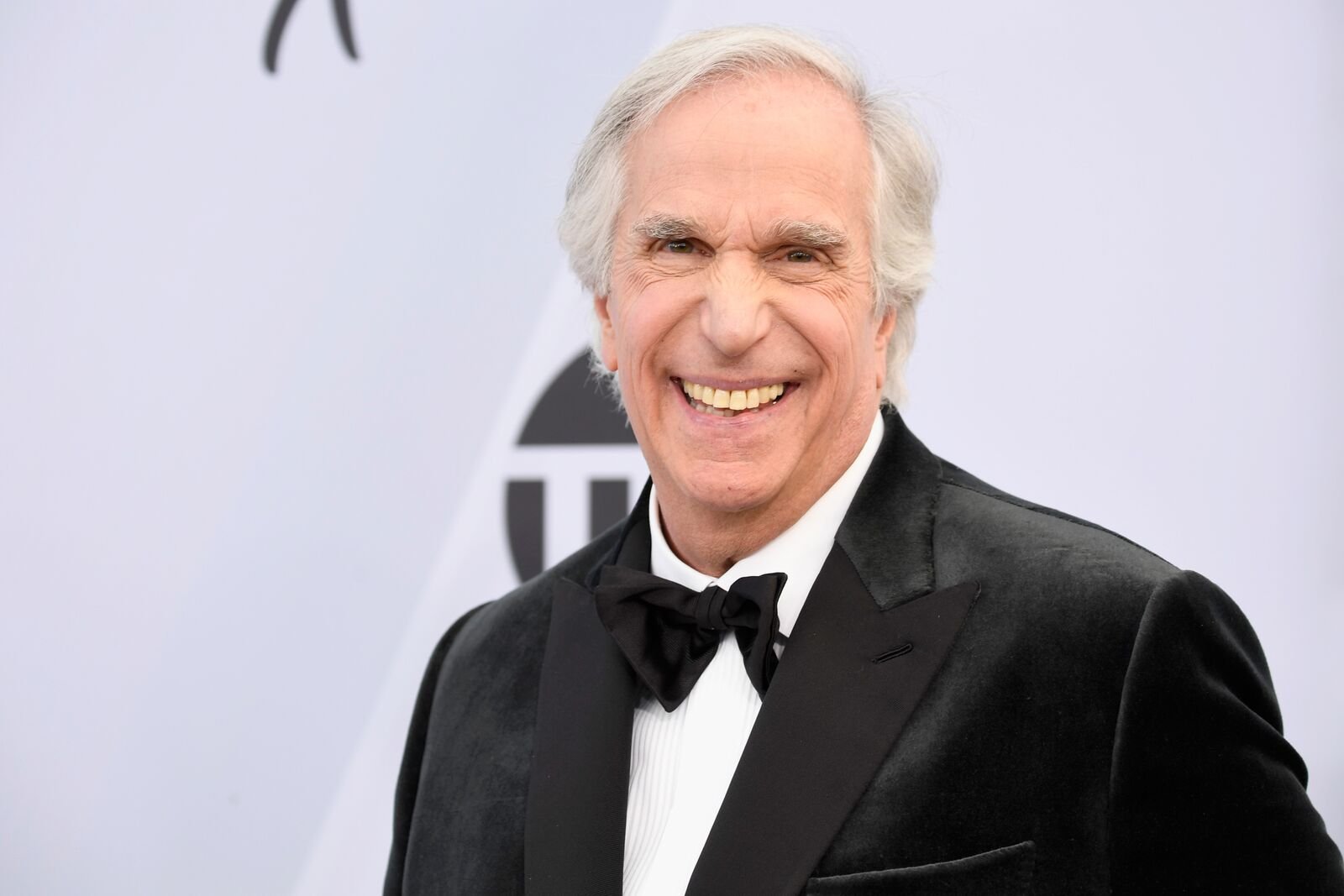 Henry Winkler at the Actors Guild Awards, 2019. | Source: Getty Images
He didn't wholly veer away from his profession but also tried new ones, including producing, directing, playing a cartoon's voice, and writing. Among his nearly twenty books are "Hank Zipzer: The World's Greatest Under-Achiever."
Before taking into character the Cunningham patriarch, Howard, Tom Bosley already made a name for himself as Fiorello La Guardia in the Broadway musical, "Fiorello!" which earned him a Tony award.
After "Happy Days," Bosley appeared in Glad Bag commercials and always looked forward to "Happy Days" reunion specials. He also starred in "Murder, She Wrote," and "Father Dowling Mysteries.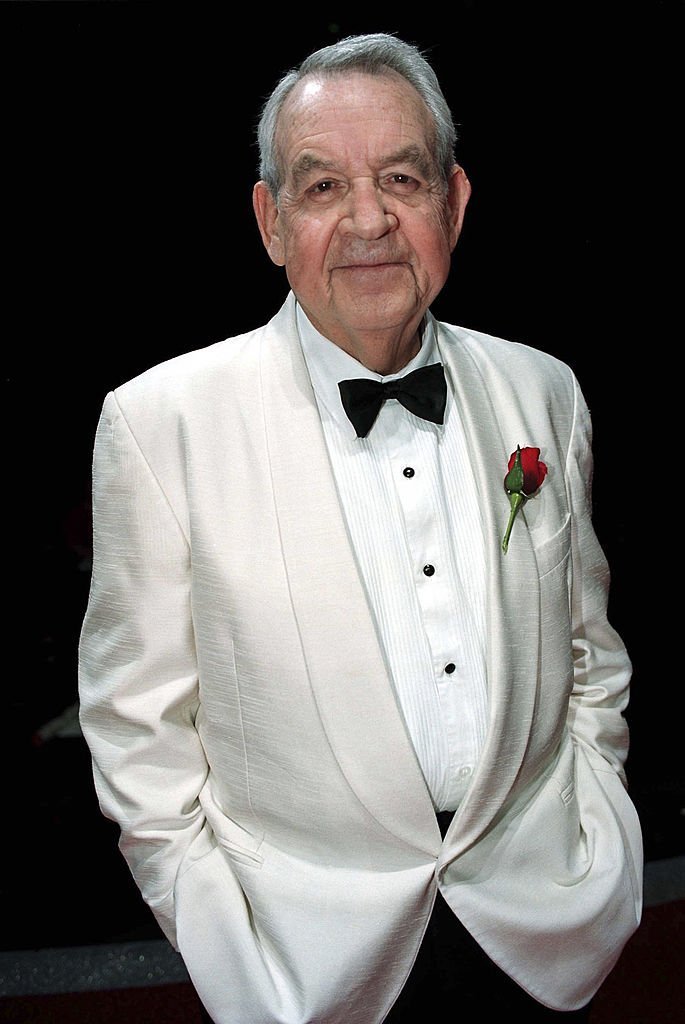 Tom Bosley at the stage productions of "Happy Days: The Arena Mega Musical." | Source: Getty Images
Everyone saw Bosley as a father figure both off and on the screen, and so his death in 2010 came as devastating news and broke the hearts of the cast. At age 83, he lost a battle to lung cancer.
Marion Ross' role as the Cunningham family matriarch jump-started her career at the age of 64. Since then, she has been acting, appearing on "The Love Boat," "MacGyver," and "Night Court."
One of her more notable series was "Brooklyn Bridge," that garnered her two Emmy nominations. Another Emmy came for her role in "Touched By An Angel." Her later shows included, "That 70s Show," "The Drew Carey Show," "Brothers & Sisters," and "Gilmore Girls."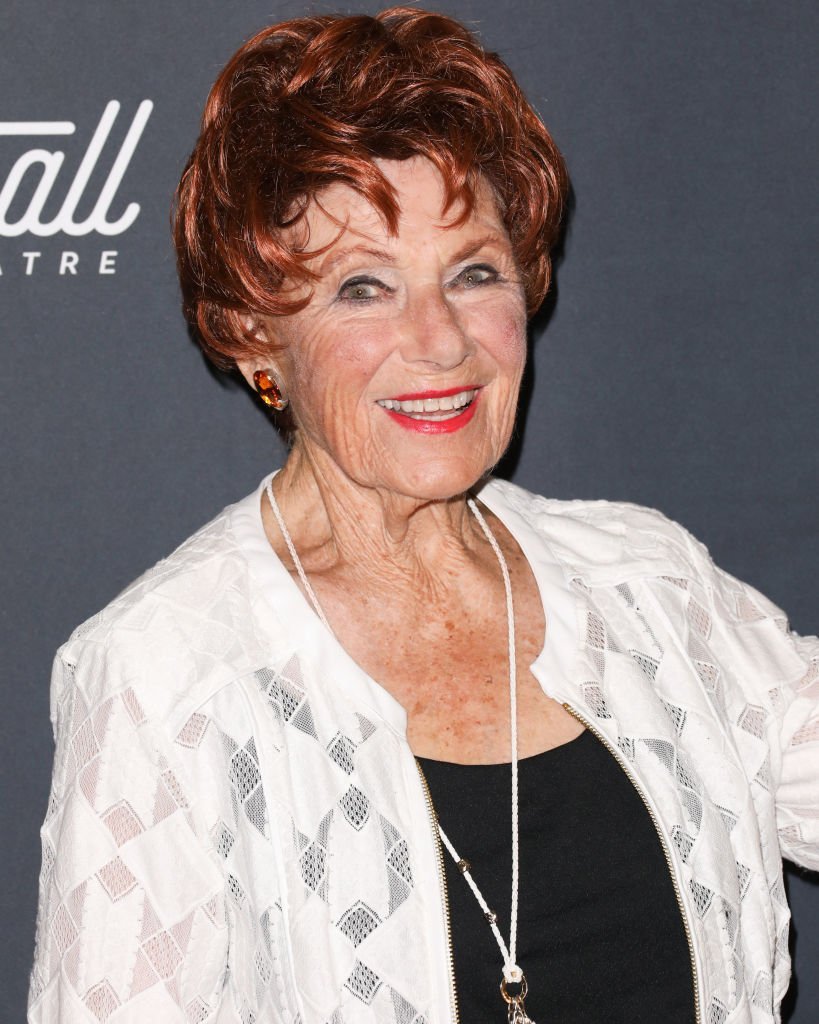 Marion Ross at the opening night of "The Spitfire Grill." Source: Getty Images
Despite her many projects, Ross still remembers her "Happy Days" family for the great memories they have made. She remains close to her co-star, Henry Winkler, to this day and regularly catches up with him in baseball games.
Anson Williams, like his co-star Ron Howard, started a career behind the screen and became a director. Among his words are "Star Trek: Deep Space 9" and "Star Trek: Voyager," "Charmed," "Beverly Hills 90210," "Baywatch," "Sabrina The Teenage Witch," and "The Secret Life Of The American Teenager," where he served as chair director for five years.
In addition to his already successful career, Williams is also a businessman, co-owning Physicians Prefer and Starmaker Cosmetics. His beautiful voice ties up all his talents, as heard in the 50s.
Erin Moran stayed on "Happy Days" for almost the entire airing, playing Richie's younger sister, Joanie Cunningham. Like many of the cast, she stuck to her acting career and appeared on "The Love Boat," "She Wrote," and "Diagnosis: Murder."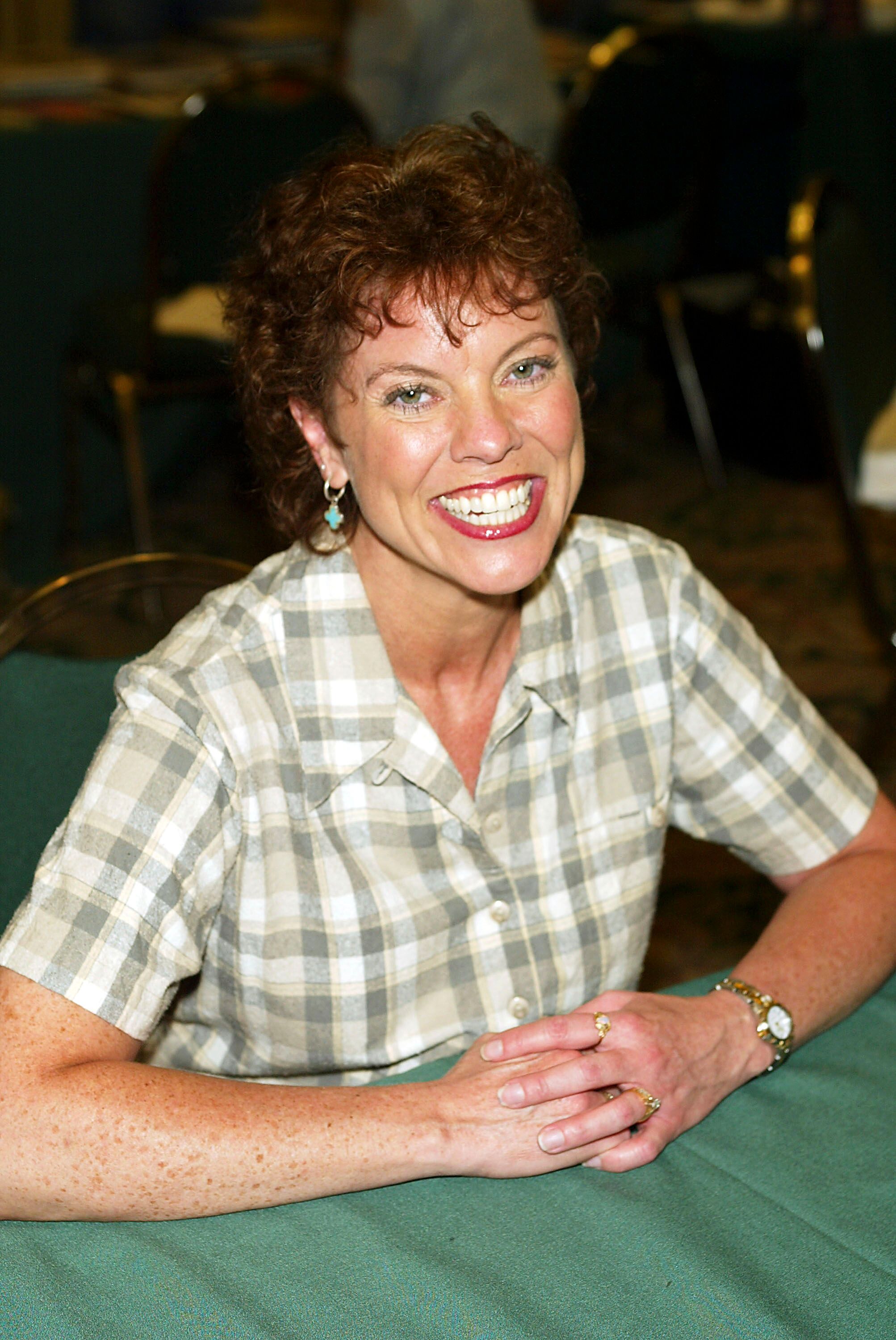 Erin Moran flashes a wide smile as she patiently sits down. | Source: Getty Images
Sadly, Moran passed away on April 22, 2017, after experiencing complications due to her stage four cancer. Before her passing, she experienced hardship in 2010 when her house in California was foreclosed.
Scott Baio played Chachi Arcola on "Happy Days" but started his show business career since the early age of 16. He starred in "Bugsy Malone" and "Foxes" with Jodie Foster, back in their younger years.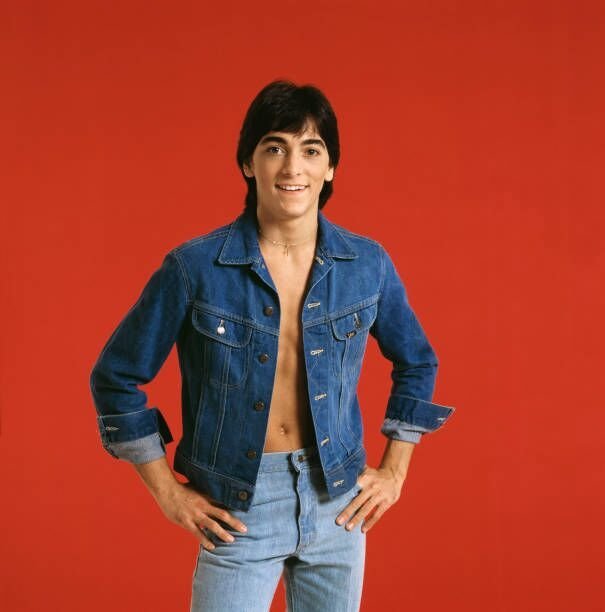 Scott Baio poses for a photoshoot. | Source: Getty Images
Today, Baio starred and produced "See Dad Run" and occupies the office of his "Happy Days" boss, Garry Marshall, who appeared on the show. After being offered a spot on the "Top Gun" franchise, "Maverick," he turned it down and has since regretted it.
Please fill in your e-mail so we can share with you our top stories!