'The Conners' Fans Are Disappointed about This Year's 'Very Poor' Halloween Episode
Fans of "The Conners," the spin-off created after "Roseanne" was canceled, took to social media to show their dissatisfaction with its Halloween episode.
"Nightmare on Lunch Box Street" is supposed to be the show's Halloween special. It addresses how Jackie, played by Laurie Metcalf, tries to convince Becky, portrayed by Lecy Goranson, to reopen the beloved restaurant she and Roseanne worked in back in the day.
"Not as good as many of your previous Halloween episodes."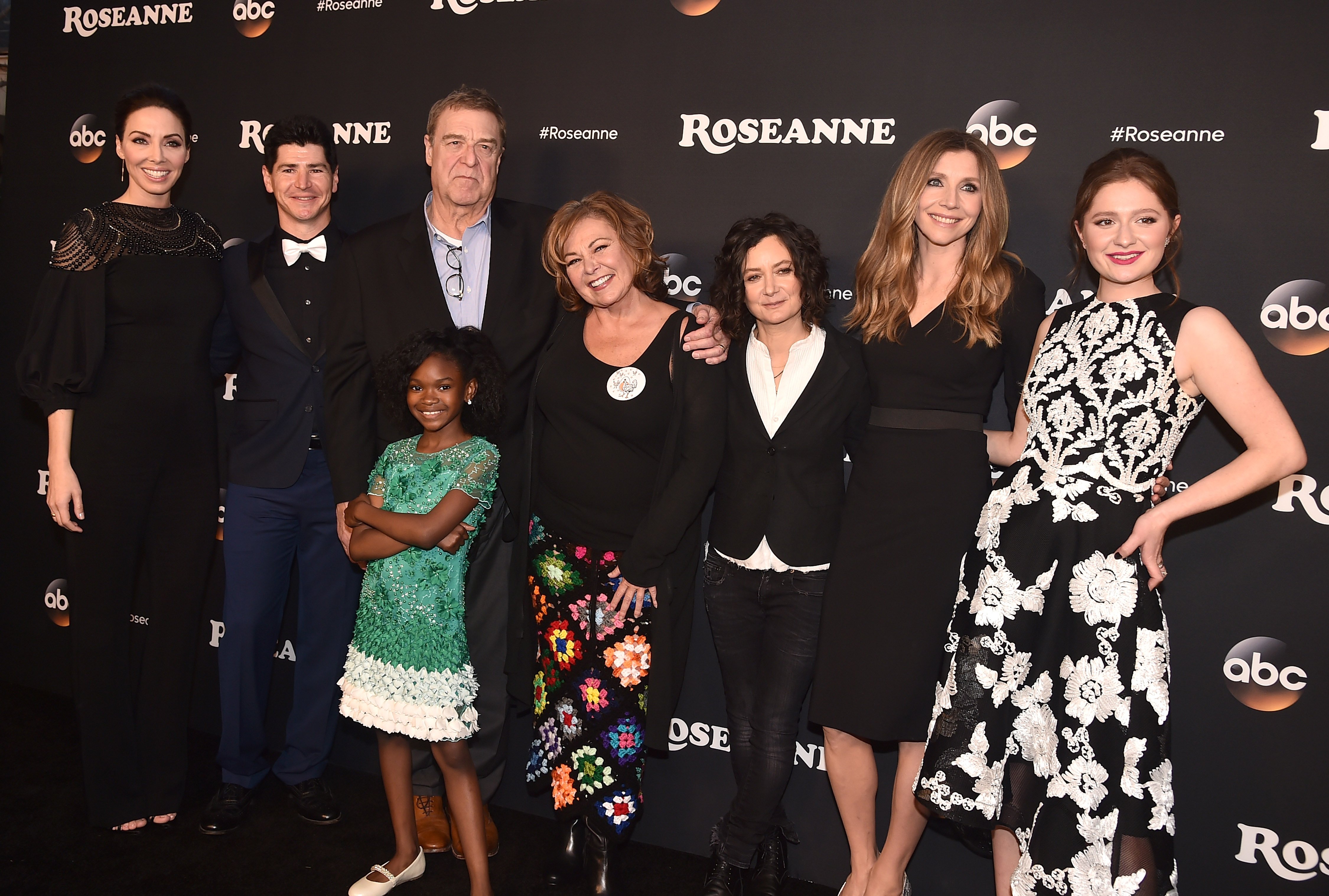 The episode's quick recap
As the chapter develops and Jackie and Becky move forward to open the Lunch Box, the family experiences some very harsh discussion. Jackie ends up asking Beverly, played by Estelle Parsons, to move out of her apartment.
At the end of the special, Dan, John Goodman's character, realizes that his mother-in-law moved in late that night as he runs into her almost accidentally.
To celebrate Halloween, the official Instagram account of "The Conners" uploaded a photo showing Sara Gilbert and Lecy Goranson wearing matching costumes and asking followers to tell them apart.
While some people followed the instructions, a few others took the chance to show their disappointment about not having a Halloween special. One of the followers wrote:
People's reaction
"VERY poor Halloween episode...should call it the Darlene Show!"
Another user made clear that the latest episode was "great" but also pointed out that the Halloween aspect in it was "disappointing," especially after considering how "over the top" those specials were when the show was called "Roseanne."
A third netizen shared:
"Not as good as many of your previous Halloween episodes. Hopefully next years will be better."
Despite getting messages showing dissatisfaction over "Nightmare on Lunch Box Street," "The Conners" proved that it could withstand the loss of Roseanne Barr, who was fired after sharing a racist tweet in 2018.
"The Conners" a successful spin-off
At the moment, it is one of the most-watched sitcoms on ABC. When the first season was released, it reached the 13-million-viewer mark. Even though they got just under nine million by the season's end, the network renewed it for a second season.
This time around, Darlene will have to decide whether she stays with her new lover Ben, played by Jay R. Ferguson, or dumps him and gets back with her ex-husband David, portrayed by Johnny Galecki.
As per the characters, all of the main actors of the first season are back. Apart from that, Sarah Chalke may return as Andrea, Natalie West as Crystal Anderson, Emma Kenney as Harris Conner-Healey, and Ames McNamara as Mark Conner-Healy.
At the moment, the second season of "The Conners" is expected to have 19 episodes, more than the 11 of the first season.