Will & Jada Smith Celebrate Daughter Willow's 19th Birthday with Sweet Videos & Loving Messages
Will and Jada Pinkett-Smith made sure to greet their darling daughter Willow on her 19th birthday by sharing sweet videos and loving notes on social media. 
Jada and Will have always been vocal about many things, and that includes how proud they are of their children. Now that their only daughter turned 19, they made sure to shower her with love on her special day.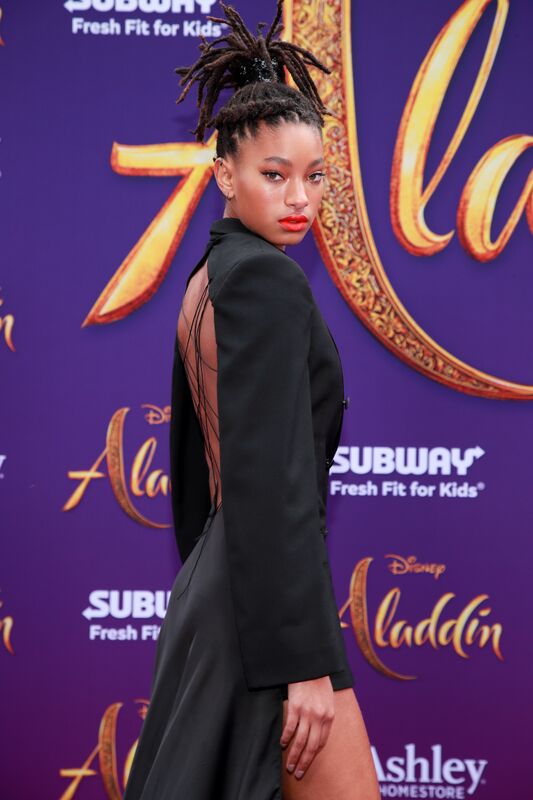 Jada's Sweet Video Montage
Proud mom Jada created a sweet video montage for Willow of her from over the years, beginning from when she was just a baby. It then shows numerous clips of Willow growing up, until she's performing on stage as she's being watched by her famous parents. 
"Happy Birthday Willow! You are 19 this Willoween! What a powerhouse you are in all your precious gentleness and blooming heart. I'm so proud of the woman you are becoming and it is my joy in learning how to love you and honor you more and more every day. Shine and fly Lovely."
Will's Throwback Video Message
Likewise, Will decided to go on a trip down memory road by sharing a video of Willow's first driving lesson. He then adds that it's been a great honor watching her blossom into the woman that she is today. 
"My bean is 19 today! This was your first driving lesson. But after this day, You took over the teaching & I became the student. You taught me what it REALLY means to Love somebody. You taught me to let go of my dreams (demands) of what you could (should) be... and to trust (surrender) to your personal visions for your life. It has been awe-inspiring pleasure watching you Blossom." 
Forging Her Own Career
Willow and her brother Jaden have grown up so fast, and they're both very successful in what they do. Aside from their blossoming music careers, they graced the cover of Vogue Italia, and it looked great. 
The images show the siblings staring at each other, with the words "dream your own reality" inscribed on the cover. 
Indeed, Jaden and Willow have dreamed their own reality, and it's looking good for both of them. 
Happy 19th Birthday, Willow!