Will and Jada Pinkett-Smith's Kids Jaden and Willow Look Fierce as They Grace the Cover of Vogue Italia
Congratulations are in order for the Smith siblings as they cover the latest issue of Vogue Italia — they looked fierce.
Vogue Italia took to its official Instagram page to post fierce images of Jaden and Willow Smith. The images showed the siblings staring intensely at each other with one picture inscribed with the words, "dream your own reality." 
The image was captioned, 
"DREAM YOUR OWN REALITY like our cover stars @willowsmith in @dior and @c.syresmith photographed by @hugocomte and styled by @patti_wilson for our OCTOBER ISSUE."
"Jaden and Willow Smith are undeniable figureheads for their generation. Through their music-centered creative outputs, they manifest independence, collaboration, fluidity of gender, and higher consciousness."
In the recent edition for October, the siblings spoke about using their status in the society to make a change. According to Willow, 
"There's no point to having all of these resources and all of these eyes on you if you are not expressing and addressing the real problems in our world. For me, I feel like the emotionality of humans and how we relate to one another is so important."
Willow went on about how she believes it is people's duty to stand up for one another, especially in the face of racism and sexism that's constantly trailing this generation.
"I constantly think about this, and my coping mechanism is to find more ways to help more creativity and more community in order to prevail."
Jaden, who has provided water filtration systems for cities in Los Angeles said about setting an example:
"I feel that we just try to set a good example, as much as it is possible, to the generation of young people who are looking at what we are doing. That's represented in JUST and 501CTHREE, which embody our commitment to creating awareness around the challenges humans face in terms of sustainable energy, water and food – now and in the future. "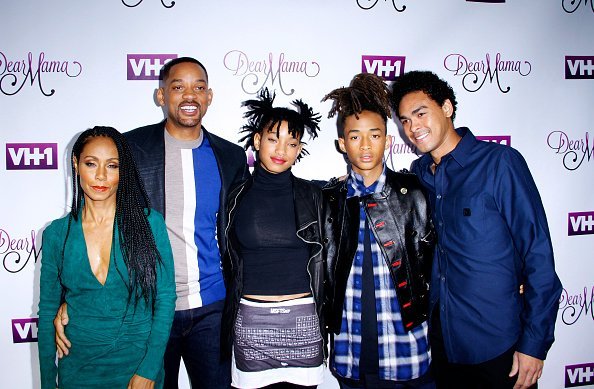 In general, the Smiths are known for their generosity and acts of charity. Although they have grown to become the amazing people they are today, Willow and Jaden never shy away from commending their parents for instilling the core values which lays the foundation for who they are today. 
During an interview for Mastermind Magazine, the siblings opened up about the support they got from their superstar parents. According to Willow,
"The support and compassion that they pour into me always inspire me to preserve through dark times."
Will and Jada-Pinkett Smith are clearly well invested in their kids and the doting parents recently staged an intervention for their son Jaden after noticing some changes in his health. During an appearance on the show, "Red Table Talk" which is hosted by Jada, her mum, and daughter, Willow; Jada said,
"Will and I had a bit of an intervention with Jaden because he's a vegan now, but we realized he wasn't getting enough protein. So he was wasting away. He just looked drained, he was just depleted. He wasn't getting the nutrients."
From the look of things, the couple did a great job raising their kids!