Amanda Seales from 'Insecure' Back for Season 4 after Emmys After-Party Drama
Weeks after Amanda Seales got bounced out of the Black Emmy after-party, courtesy of Vanessa Anderson, the actress and comedian, announced her return for the fourth season of "Insecure."
With last month's drama at Issa Rae's Black Emmy after-party involving Amanda Seales, one might be forced to suspect a possible conspiracy against the 38-year-old stand-up comedian, by the other "Insecure" casts, allegedly led by Vanessa Anderson.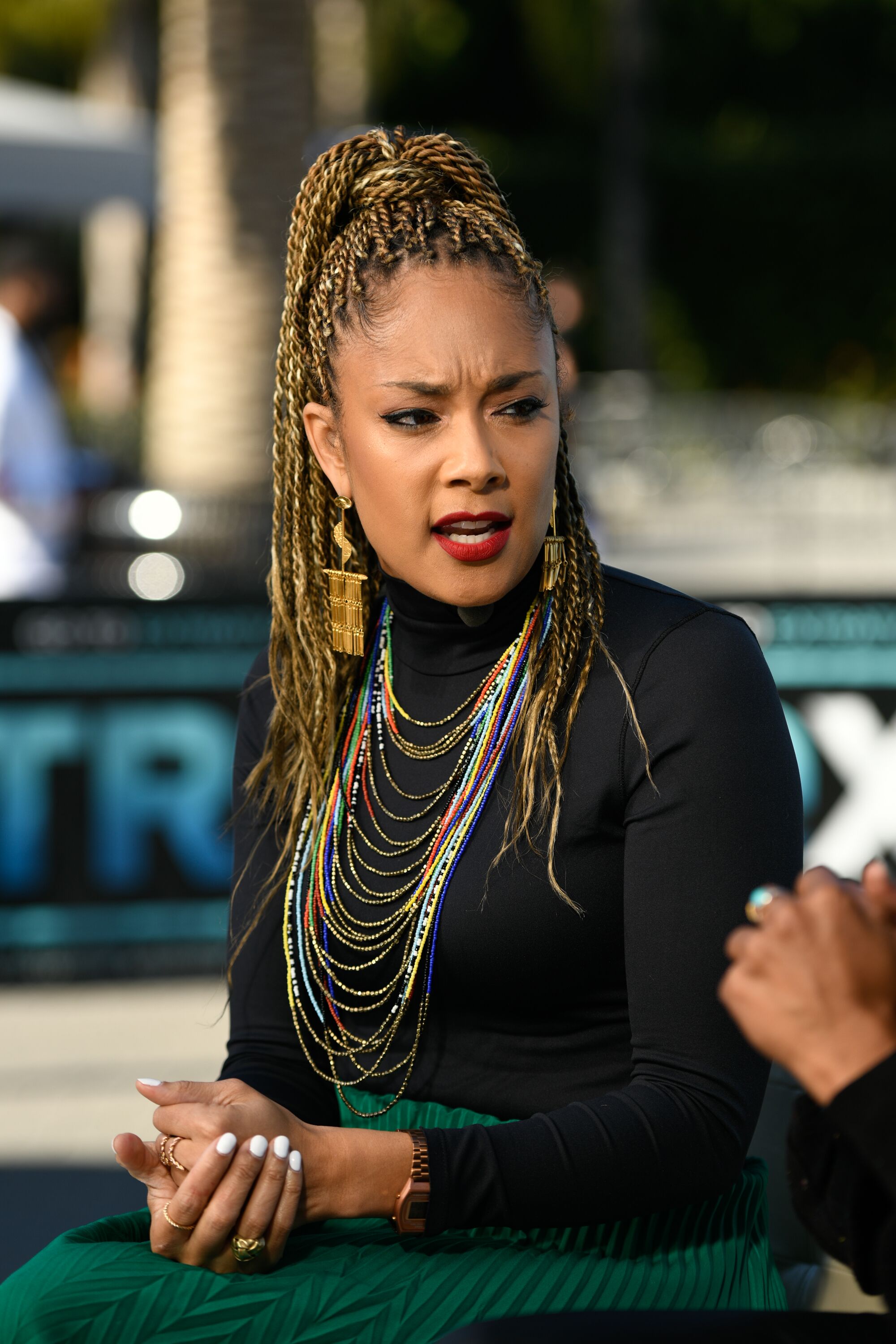 AMANDA SEALES IS STILL PART OF THE "INSECURE" CREW
Following the occurrence, several speculations have come forth, with most suggesting a possible ousting of the "Insecure" star from the series. 
The actress granted an exclusive interview with The Daily Beast, where she spoke in length about the bugging question on everyone's mind since the party fallout.
In her statement, she revealed that she was still very much on the show, and everyone was keeping it professional.
"The beauty is that we are all professional people who have worked together for four seasons. And I think that we all understand that there aren't even enough black shows for us to even let that scenario bleed over into what we're doing. So I'm fortunate to be able to work with folks who understand that."
SHE HASN'T ALWAYS BEEN OPEN ABOUT HER POSITION ON "INSECURE"
In an earlier interview on "The Breakfast Club," it was a different ballgame for the show host.
The actress snapped at her interviewer when asked about her role in the series since the legendary crew members' conspiracy, giving a snotty remark before asking the host to move on to the "next question."
Thankfully, the star was more cooperative with The Daily Beast, even opening up about the imminent tensions that existed on set among crew members.
"We're friends on the show," she said. "But even on the show, there are strained moments, and ups and downs. So if you are on the set every day for 15 hours a day, there are going to be those things too. Things happen."
A BLACK GIRL'S LOVE STORY
As further clarification that her character is yet to be written off the show, the stand-up comedian reposted an Instagram photo shared by Shiona Turuni, which featured Amanda and her wardrobe assistant, showing off adorable baby hair curls. 
The pic was taken on the set of "Insecure" and bore the note:
"Baby hairs. A black girl love story in the @insecurehbo fitting room. Starring @amandaseales + @boxingmaya."
As Amanda returns for the fourth season, viewers are eager for another dose of humor-packed classic comedy.