Queen Latifah Reveals Her Ursula Evil Cackle for 'The Little Mermaid Live!' in a New Video
Rapper and seasoned actress Queen Latifah gave a preview of her role as Ursula on "The Late Night Show." She is set to take the stage as Ursula at the ABC's "The Little Mermaid" live. 
The actress appeared as a guest on "The Late Night Show" hosted by Stephen Colbert, where she busted out in an evil cackle depicting her Ursula character as a preview of what fans are to expect on Tuesday.
"I'm going to come in there, and I'm going to shut Ursula down," she said in a video shared on YouTube.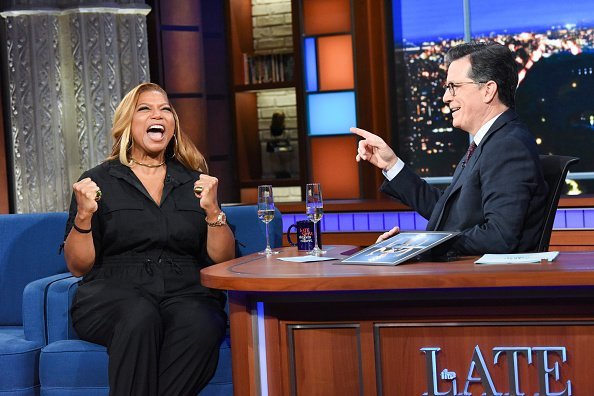 While at it, the show's host Colbert poured Latifah a glass of champagne in celebration of the 30th anniversary of the release of her 1989 debut album, "All hail the Queen." 
When asked how the live performance makes her feel, the actress admitted to going through a lot of emotions, she said:
"well, it's live, you know. You know the feeling when it's live it's LIVE!! I didn't get into this game not to be live. It's terrifying, it's exhilarating and it's exciting."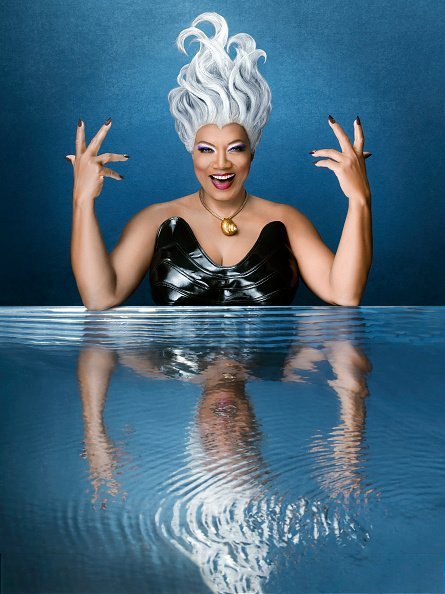 The actress also stated that the audience in a live performance was as influential as the performer since it's teamwork, she says:
"see when you are live, we are in this together, it's not just me, I'm feeding off of the l, they are giving me energy. We are going to have 500 people in the audience, and this is being shot completely differently, Yes! It's all of us."
Latifah explained to the audience that it's a movie with a live performance on the side.
"As the movie plays, every time it goes to a song in the movie, it will be performed live, so that's the different thing that's happening with this that we have never done at anything else that I have done before."
The actress in her chat with Stephen revealed that no one is getting her role as there's no understudy to the best of her knowledge. 
Queen Latifah who also gave an interview to "Good Morning America," revealed how hard she's been preparing for Ursula's number, "Poor Unfortunate Soul."
"It's a serious song," she said. "When I listen to it, you know - you think you know every Disney movie to watch it again and or you think you know a song until you actually have to sing it and you're like, oh my god."
The actress, despite the challenging role is however excited about her character as Ursula and her costume. She said:
 "It's going to be a blast to play this character with this hair. Black purple, sort of. Skin dress. I don't even know what to call it with my tentacles and all this … I think it's going to be amazing."
The unique live event is a part of Disney's 30th-anniversary celebration of the beloved animated film.
The one time Grammy and Emmy award winner and Oscar nominee will be starring alongside Auli'i Cravalho, Shaggy, Graham Philips, and John Stamos.