Demi Moore of 'Indecent Proposal' Talks about Ex-Husband Bruce Willis' Recent Phone Call That Made Her Cry
Just before her appearance on "The Tonight Show," Demi Moore says her ex-husband, Bruce Willis, phoned her to give her with some words of encouragement and the two ended up in tears after their conversation.
During an interview with Krista Smith on the podcast "Present Company with Krista Smith," Demi Moore talks about a very special moment she shared with her ex-husband, Bruce Willis.
Moore says during her promotion appearance on "The Tonight Show Starring Jimmy Fallon" for her memoir, "Inside Out," Willis called her to show support and express how proud he was of her.
.@JustDemi on the purpose of her newly-released memoir #InsideOutBook #FallonLIVE pic.twitter.com/jwDq7JpPD5

— The Tonight Show (@FallonTonight) September 25, 2019
In her memoir, Moore opens up about everything from her journey as an actress in Hollywood, traumatic childhood, motherhood, addiction and relationships. Sharing the details of her call with her ex-husband, she says:
"I was prepared for there, maybe, to be some sensitivities, and he called and he got very emotional. He said, 'I'm so proud of you."
Moore admits that hearing his sentiments made them both emotional and she couldn't help crying too, she continues:
"I, too, then became very emotional, and I'm not a crier ― the purity of his love and acceptance, the space that he could hold for me, to be walking out and [have] that encouragement, it just really meant so much ― so much to me."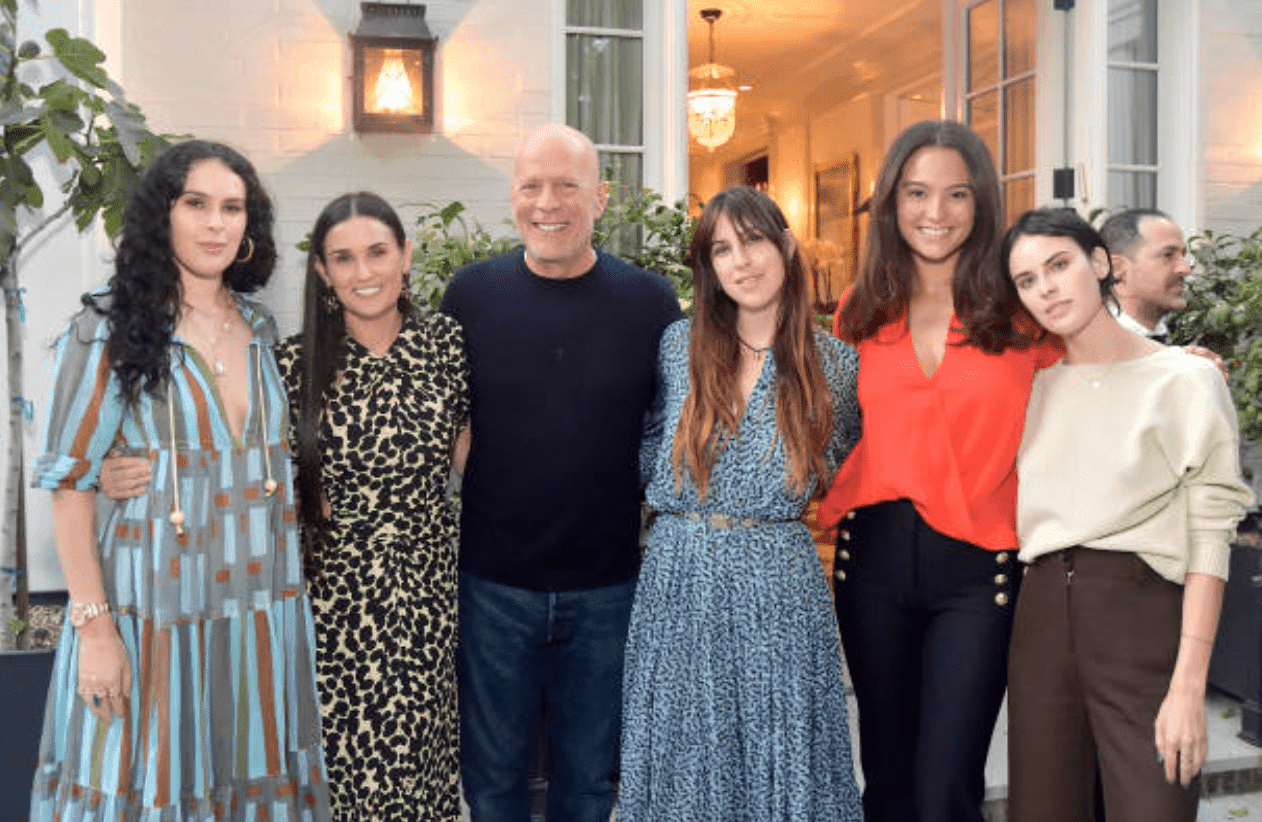 Writing about her divorce from Willis, she admits to being proud of how they have both handled their divorce and managed to say on such good terms with each other, she reveals:
"I think Bruce was fearful at the beginning that I was going to make our split difficult, and that I would express my anger and whatever baggage that I had from our marriage by obstructing his access to the kids — that I'd turn to all of those ploys divorcing couples use as weapons. But I didn't, and neither did he."
The couple married in 1987, and have divorced in 2000. They have three daughters together children, Rumer, Scout, and Tallulah Belle. 
During an episode of Jada Pinkett Smith's "Red Table Talk" her daughters open up about how her relapse and alcohol addiction affected their relationship with her mother for years. Tallulah confesses:
"I recall being very upset and kind of treating her like a child and speaking to her like a child. It was not the mom that we had grown up with."
Moore has come a long way since her relapse and her relationship with her daughters has gotten stringer over the years.
Despite the difficulty of a divorce, she says her children are what motivated her and Willis to maintain a good relationship.
According to PEOPLE, the couple are so supportive of each other that in March, Moore attended the vow renewal ceremony for Willis and his wife, Emma Heming.