Demi Moore's Daughters Get Candid about Mom's past Relapse on 'Red Table Talk' with Jada-Pinkett Smith
Demi Moore and her three daughters sit down with Jada Pinkett Smith for an episode of "Red Table Talk." The women discuss Moore's addiction and its effect on her children growing up.
During an episode of "Red Table Talk," Demi Moore and her three daughters; Rumer Willis, Scout Willis and Tallulah Willis talk about her addiction.
Touching on some of the details about Demi's drug addiction, which have been revealed in her memoir, "Inside Out," her daughters recall the emotional toll her years of addiction took on them.
Speaking specifically about Demi's alcohol addiction, Tallulah says she feared the times her mother would relapse because of how much her personality would change, she explains:
"It's like the sun went down and like, a monster came…I remember there's just the anxiety that would come up in my body when I could sense that her eyes were shutting a little bit more."
Having dealt with her mother's addiction for years; as they grew older Demi's daughter's began to recognize the signs of when she had relapsed and was drunk, Tallulah continues:
"[I would notice] the way she was speaking. Or she would be a lot more affectionate with me if she wasn't sober."
In the episode, Demi and her daughters discuss the trauma and strain her life threatening addiction had their mother-daughter relationship.
"It was very weird, and there were moments where it would get angry. I recall being very upset and kind of treating her like a child and speaking to her like a child. It was not the mom that we had grown up with," Tallulah reveals.
In her memoir Demi says she found herself drinking again while she was married to Ashton Kutcher and subsequently relapsed after their divorce. 
Her alcohol and drug addiction took such a toll on her family that spent nearly three years not speaking to her daughters.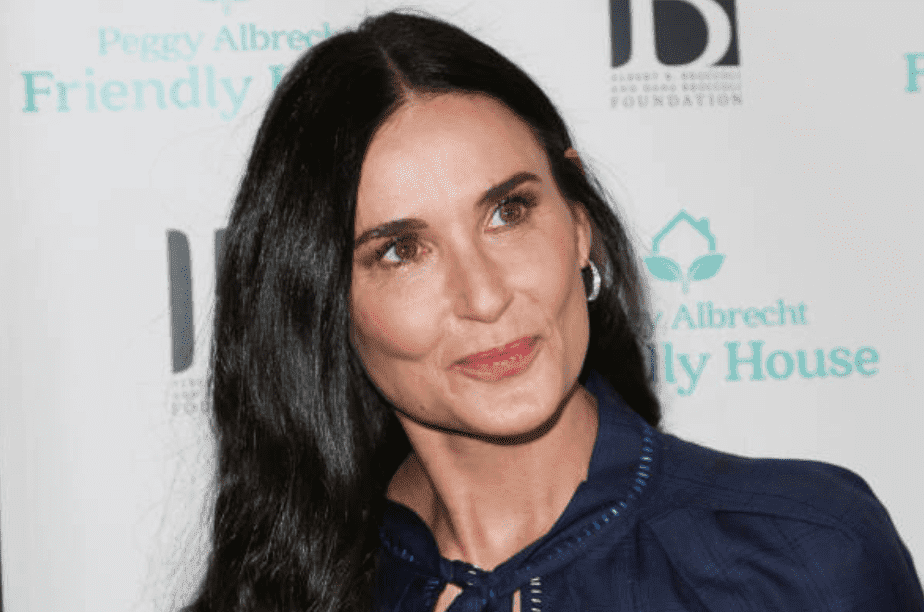 "She was really struggling mentally and didn't take care of herself. She didn't have the best relationship with her daughters either and her life was just chaos," a source says about Demi's life while she battled addiction.
Her memoir, which was released in Septembe, Demi gives a candid look into her tumultuous relationships, childhood trauma, motherhood, and untold stories of her life in Hollywood.