Jasmine Guy of 'A Different World' Stuns in Leather Coat Painted by Her Grown-Up Daughter Imani
Jasmine Guy is glowing with pride in a set of Instagram pics as she offs the beautiful artwork that her grown daughter Imani did on a chic leather coat.
The '80s actress, singer, and dancer, better known for her role as Whitley Gilbert on "A Different World," looked ready for the cold season wearing a stylish long leather coat that was intervened by her daughter.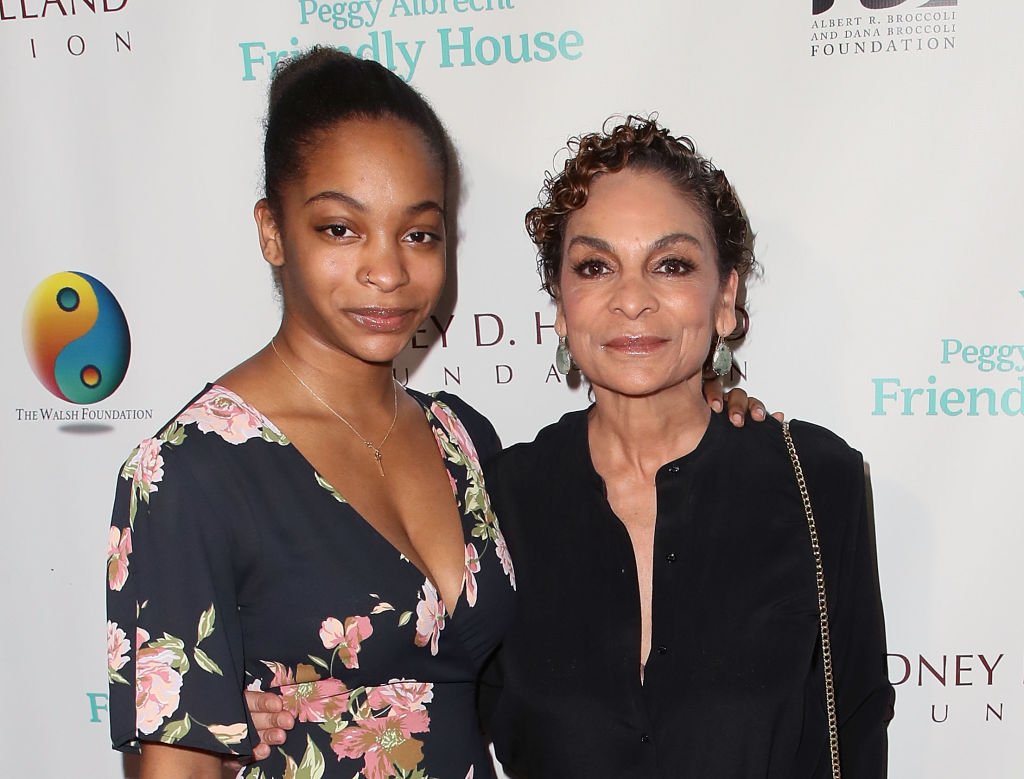 Guy made sure to capture close-ups of the piece, which shows Imani's intricate and detailed work on the coat.
The 20-year-old girl, who clearly has a talent for art and painting, used a tribal design in autumn colors all along the seam of Guy's coat's lapel, its waist tie, and some panels on the backside of the piece.
"The beautiful coat my baby painted for me," Guy captioned the photo.
The star also shared Imani's art account, where there are pics of several of the pieces she has painted in the past months, including more jackets, bags, and coin purses.
Fans praise Imani
Fans and art-lovers immediately filled Guy's comment section praising Imani and asking where to get an original piece from her.
"Wow. That's beautiful. Great work, Imani," wrote one user.
Another added,
"Wow, Jasmine, that is beautiful! A true artist can use anything as a canvas! Is this item being sold to the public?"
And a third one said:
"Omg, she is amazing! That is a beautiful coat!! I'd definitely wear it."
Imani's childhood
Imani Guy-Duckett is the only daughter of Jasmine Guy and ex-husband Terrence Duckett, whom she married in 1998 and divorced in 2008, citing irreconcilable differences.
Raised by her mother after Jasmine won her custody, Imani was in the center of a child support battle in 2012, when Guy revealed that Duckett stopped paying child support in May 2010 and said he owed her $39,663 in back support.
While it is not clear if Duckett ever paid his debt, or even if he maintains a relationship with Imani, the young girl seems to be thriving thanks to her mother's care.
Meet the budding artist
Imani is a student  at the NYU Tisch School of the Arts, and following Jasmine's steps, made her acting debut in 2016 as part of the Atlanta play "Serial Black Face."
According to a synopsis, the play followed Vivian (Tinashe Kajese), a single mother whose son is missing amid the 1979 Atlanta Child Murders. When Vivian marries Hugh (Gilbert Glen Brown), tensions arise between her and her angsty teenage daughter, Latoya (Imani Duckett).
Aside from acting and enhancing clothes with her art, Imani is focused on finishing school while her mother keeps working in the spotlight.