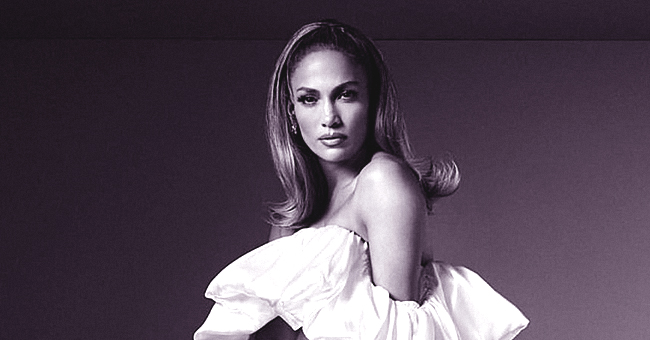 Instagram/jlo
Kim Kardashian of KUWTK Teams up with Jennifer Lopez to Launch Campaign for Facebook Portal

While on set and getting ready to shoot her new Facebook Portal Campaign launching later this month, Kim Kardashian shared how her friend Jennifer Lopez had a hand in her latest venture.
Excited by the day's happenings, Kim launched into a recount of how she and Jennifer became friends after sharing that Jennifer initially put Facebook Portal on her radar.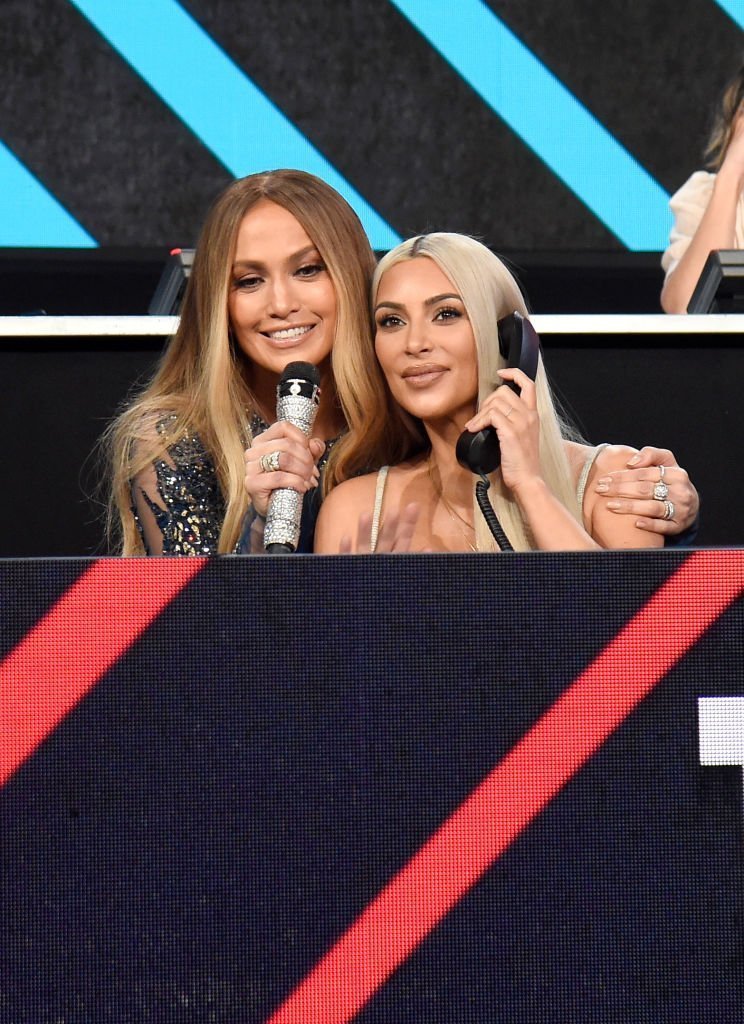 Jennifer Lopez (L) and Kim Kardashian participate in the phone bank onstage during "One Voice: Somos Live! A Concert For Disaster Relief" at the Universal Studios Lot on October 14, 2017, in Los Angeles, California. | Source: Getty Images.
"I was always nervous to meet her because I didn't want her to be anything other than what I imagined in my head," Kim told E! News. "It was at the Beverly Hills Hotel, I will never forget it, I tripped coming down the stairs, and I was like, 'I ruined my moment!' like I was so embarrassed."
However, the beauty mogul had nothing to worry about, as a quick recovery followed by one of Kim's hugs soon did away with the nerves in what became the beginnings of a friendship.
Now Kim and Jennifer are joining forces on the Facebook Portal Campaign, a platform that Kim finds perfect for a family of "multitaskers" like themselves.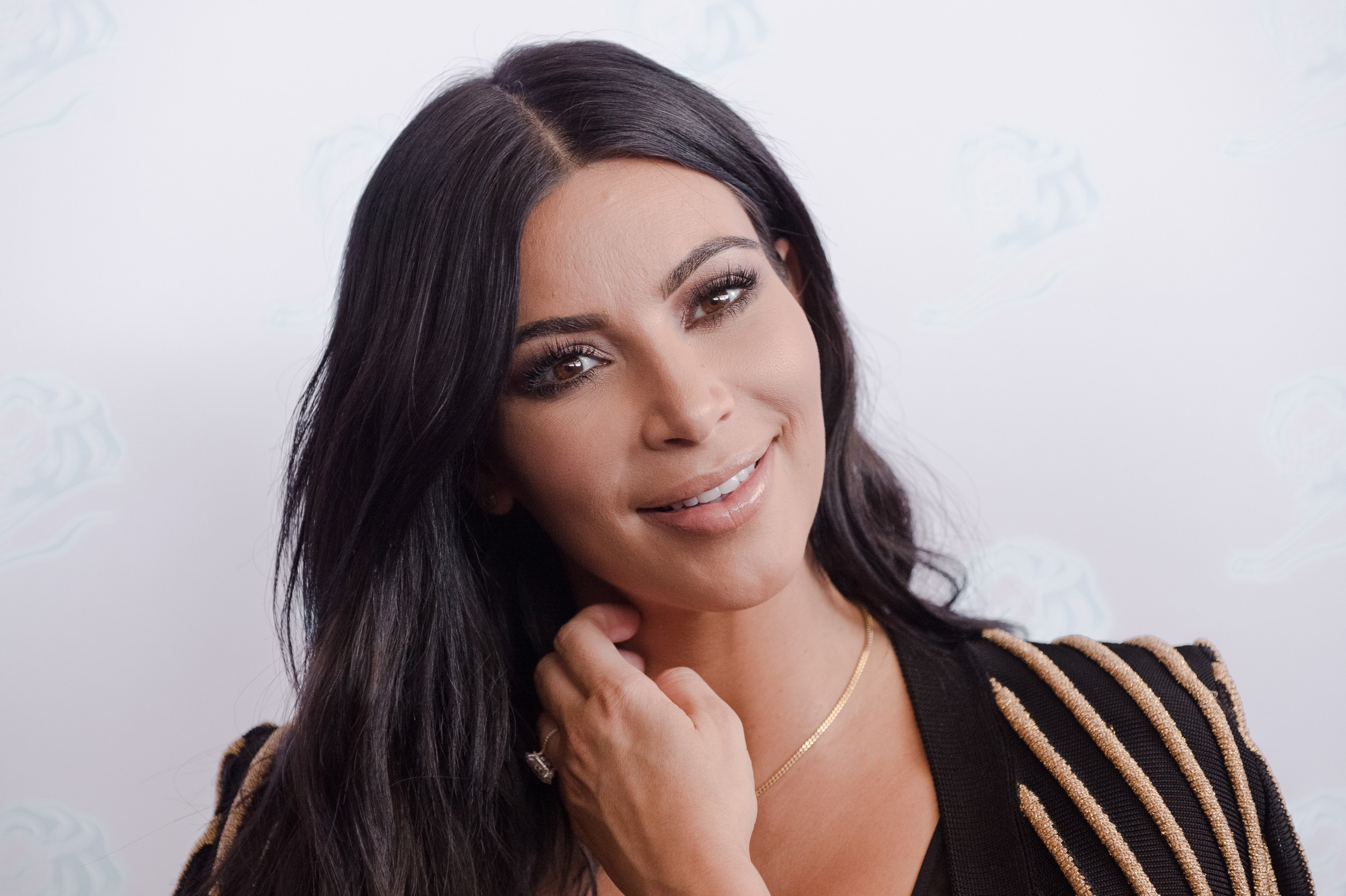 Kim Kardashian attends a 'Sudler' talk during Cannes Lions International Festival of Creativity on June 24, 2015, in Cannes, France. | Source: Getty Images.
"I have so many family members; it's such a good way to connect when we are doing so many other things. So to have it on, and be able to cook and do whatever you want in your house. It's such a cool technology," Kim added.
Facebook developed a brand of smart displays they call Facebook Portal, which consists of four models. The company announced the sale of the first two models, Portal and Portal Plus in October 2018, followed by the recent additions of the Portal Mini and Portal TV.
Having Alexa ready to dial up anyone in your contact list, Facebook Portal enables users to video chat via WhatsApp and Facebook Messenger, and it even automatically zooms to keep track of movement, ensuring everyone stays in the picture.
Because Kim's husband Kanye West is such a fan of technology and gadgets, she might make it his Christmas present this year. "That is a good idea! I never know what to get him. He loves technology," Kim said.
Jennifer Lopez, on the other hand, recently got taken by surprise when she became the theme for actress Lisa Rinna's Halloween costume.
Lisa recreated Jennifer's iconic jungle-print Versace dress. She posted a video featuring Jennifer's hit song "Jenny from the Block" while she walked around with the caption, "Jenny from the block. ? Halloween 2019."
During an interview with Access Hollywood, Jennifer shared that fiancé, Alex Rodriguez, first brought it to her attention.
"I saw that on Instagram. Actually, Alex showed it to me. He was like, 'Look!' It was really, really cute. She looked awesome," Jennifer added.
Jennifer and her future husband are also part owners in a company called Tiller & Hatch, which produces meals, and the couple decided to donate a year's worth of food to a worthy cause.
An elementary school in Tennessee recently called for help while sharing the plight of one of their students suffering from food insecurity. After learning about the situation, Jennifer even headed over to the school herself to lend a helping hand.
Please fill in your e-mail so we can share with you our top stories!