Demi Moore's Daughter Rumer Frankly Opens up about Her Mom's past Desire to Have a Child with Ashton Kutcher
During an episode of Jada Pinkett Smith's 'Red Table Talk,' Rumer Willis opens up about how she felt about her mother, Demi Moore's plans to conceive during her marriage to Ashton Kutcher.
During Jada Pinkett Smith's "Red Table Talk." Demi Moore and her daughter's Rumer Willis and Tallulah Willis sit down for a discussion about Demi's memoir, "Inside Out."
The women talked about everything from motherhood, addiction to relationships. Rumer speaks candidly about her mother's relationship with Ashton Kutcher and says she was not happy with her decision in trying to have more children with him.
Demi married Ashton for 6 years after her divorce from Bruce Willis, whom she shares three daughters with; Scout, Rumer and Tallulalah. Rumer recalls that her attempt to have more children with him had a negative effect on her, she says:
"So much of that time, especially with Ashton, I was so angry because I felt like something that was mine had been taken away."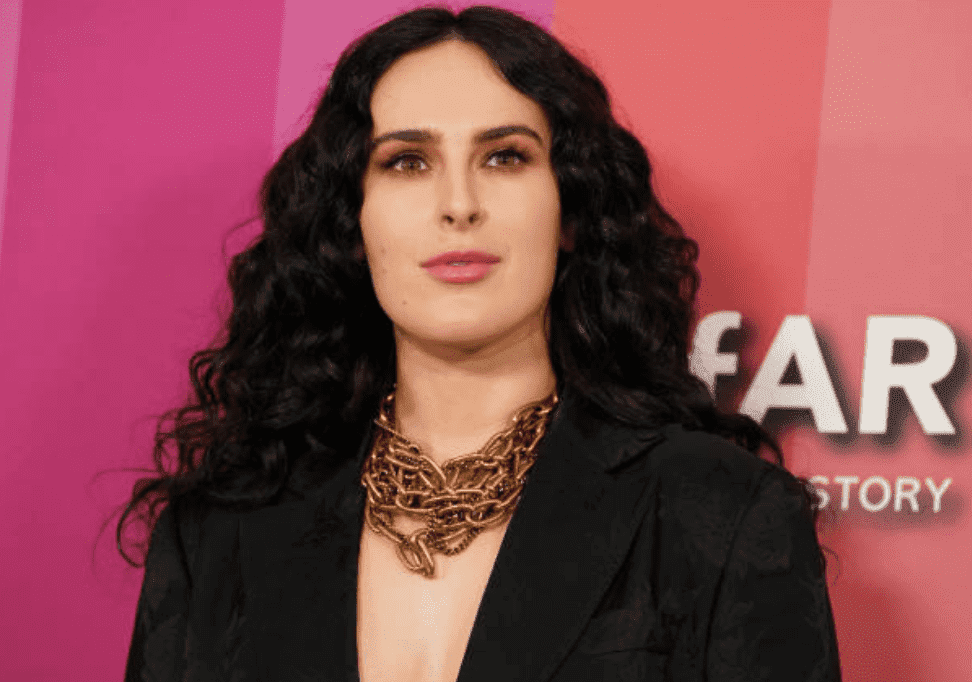 At the time, Rumer was living with Demi and Ashton while they were trying to conceive, she says:
"[I] couldn't stand the idea...I think also, when she wanted to have another baby and then it wasn't happening, and there was so much focus on that, it was like 'Oh, well we're not enough," she adds.
In her memoir, Demi reveals she suffered a miscarriage when was six months along in her pregnancy. 
She admits to relapsing as struggling to deal with feeling "lost, empty, desperate, confused," after her miscarriage. 
Demi writes that she was pregnant with a girl and she and Ashton were planning on naming her Chaplin Ray. 
Rumer says she was very closed off about her mother's miscarriage and was so upset about the whole situation that she moved out of her mother's house.
However, after finding pictures of Demi's pregnancy, Rumer realised how insensitive she had been, she explains:
"I saw how big her stomach was, and I was like, 'Oh my god, I was so insensitive. I never once went to you and said, 'I'm so sorry' [or] 'Are you okay?'"
Demi admits to not only relapsing during her marriage to Ashton, but she says the relationship also took her away emotionally from her daughters. During they talk they express how they all felt a feeling of absence during the years she was married to Ashton.
Since recovery from her relapse and ending her marriage, she has reconnected with her daughters and they have once again managed to forge a strong bond.