Chris Brown's Daughter Royalty Is a Little Lady in Metallic Dress & Colorful Braids in Pics
At 5-years-old, Chris Brown's daughter Royalty is already enjoying the perks of being a Hollywood celebrity as she attended the "L.O.L. Surprise! Winter Disco Movie" premiere dressed in a metallic dress and colorful braids. 
Despite her young age, Royalty Brown is already a fashionista taking Hollywood by storm. She showed off her good taste in fashion and movies as she attended Amazon Prime's "L.O.L. Surprise! Winter Disco Movie" premiere in Century City, California last Sunday. 
With Royalty during the movie premiere date was her mom Nia Guzman and her new baby sister.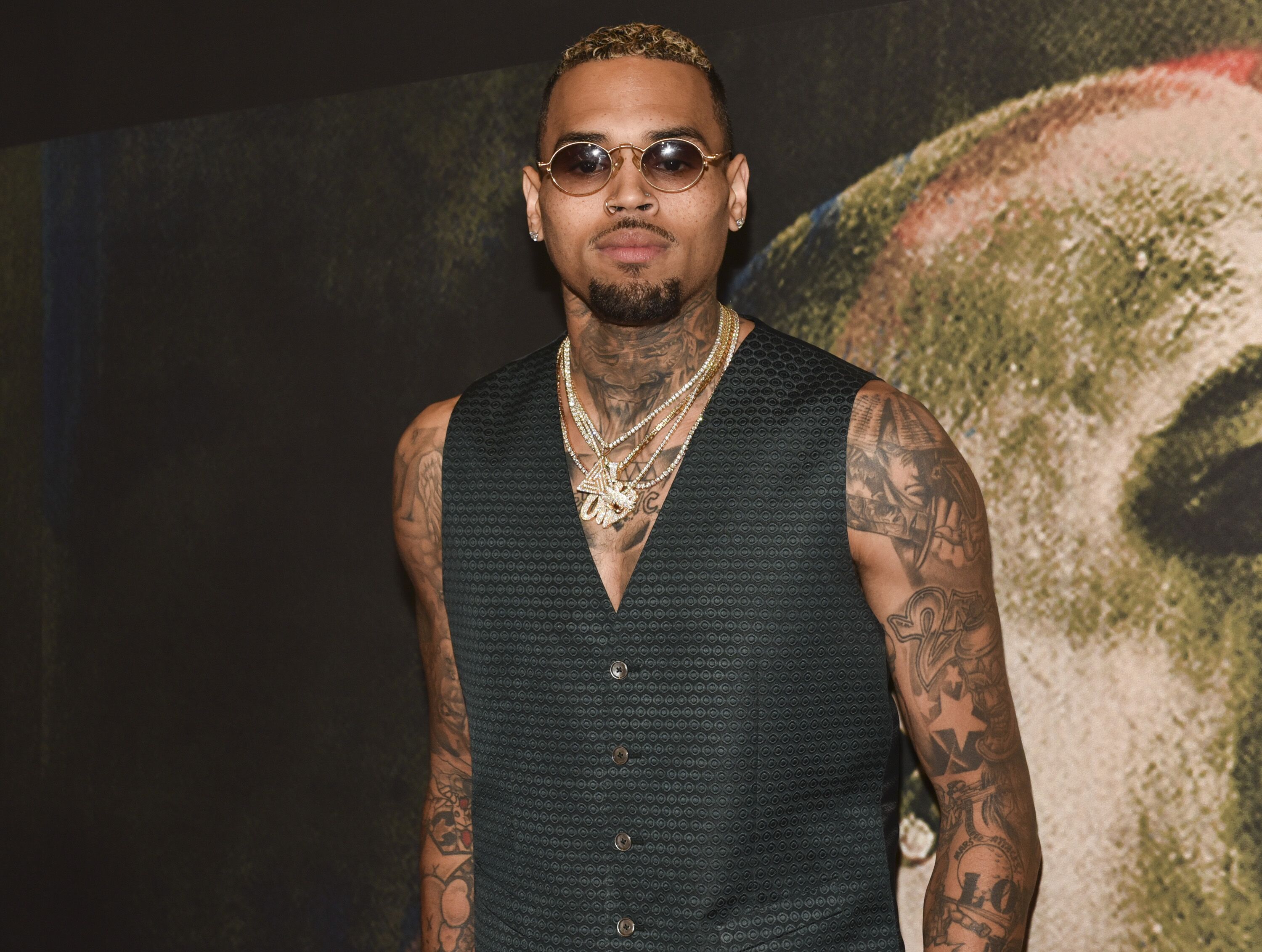 Royalty's Fashionable Outfit
The little girl wore her long curly hair into two braids that had streaks of blue throughout. She donned a silver metallic mini dress with argyle patterns, which cast rainbow reflections when it was hit by light. She completed her look with high socks and silver glittery boots. 
Adding a splash of color to her metallic look, she wore multiple colored bracelets and necklaces along with pink-tinted shades and a sparkling rainbow bag. 
A Movie Date with Mom
Joining Royalty during the movie premiere was her mom Nia Guzman and her new baby sister.
Nia and Chris share joint custody of Royalty, while Nia went on to give birth to another little girl from another partner. Likewise, Chris is also expecting another child with ex-girlfriend Ammika Harris, a boy this time. 
A Strong Bond with Her Sister
Although Royalty will have to wait a while until she can enjoy playing with her new baby brother, she's already formed a strong bond with her sister Sinatra. 
During Halloween weekend, the two little girls went to the Underwood Family Farms near Los Angeles where they went pumpkin picking to carve their own jack o' lantern. 
Nia Defending Chris Brown
Prior to their outing, Nia came out to defend her ex-boyfriend, Chris Brown, after a publication claims he hasn't been paying child support for Royalty. 
"Not true! All is great on our end! Please stop with the Chris Brown bashing. It's just sad that negative things hurry and try and get published! We are just tired of it. … He does pay and is not behind what so ever."
Now that everything is good between Nia and Chris, they've been focusing on being the best parents they can be to their little girl, along with their other children.