E! News: Rob Kardashian Is Reportedly Feeling More Hopeful and Is Ready to Date Again
Rob Kardashian is focused on a healthier life and ready to date, and the only thorn between his sibling roses even popped up in the spotlight as of late. 
Striking a pose alongside mom Kris showing off their Halloween costumes, Kris shared their looks on social media with the caption, "Rob and Dream dressed as Papa Troll and Poppy Troll."
He attended Kendall Jenner's Halloween-themed birthday party with the likes of model Gigi Hadid, Hailey Bieber, and Jaden Smith, and according to an insider who spoke to E! News, Rob is ready to date again. 
The Arthur George designer wants someone to share his life with. "He doesn't want to be single and has tried to meet someone. He's starting to feel better about himself and is feeling more hopeful," the source said.
In the spirit of trying to avoid past mistakes, Rob has Kris by his side to give advice regarding potential partners, but the change in his life doesn't stop there.
"He has cut down fast food and has completely changed his diet," the source shared. "He also stopped drinking, which is really helping him. He is feeling a lot better and seeing results. He is also exercising again and working out with a trainer."
While committed to sticking with the changes he makes, the 32-year-old businessman makes his 2-year-old daughter, Dream Kardashian, his priority.
"Rob stays focused on Dream and what's best for her. He gets a ton of joy out of being with her and seeing her grow," the source added. "That's where he is happiest."
In 2009, Rob's relationship with Adrienne Bailon, who he lived with at the time, came to a grinding halt when his cheating came to light.
Next followed his mismatched rebound relationship with Rita Ora, who, according to The Christian Post she said she never dated but instead insisted that were "close" for a while.
Rob then found love with Blac Chyna, which turned into court battles over their daughter, Dream, and their reality TV show that got the boot.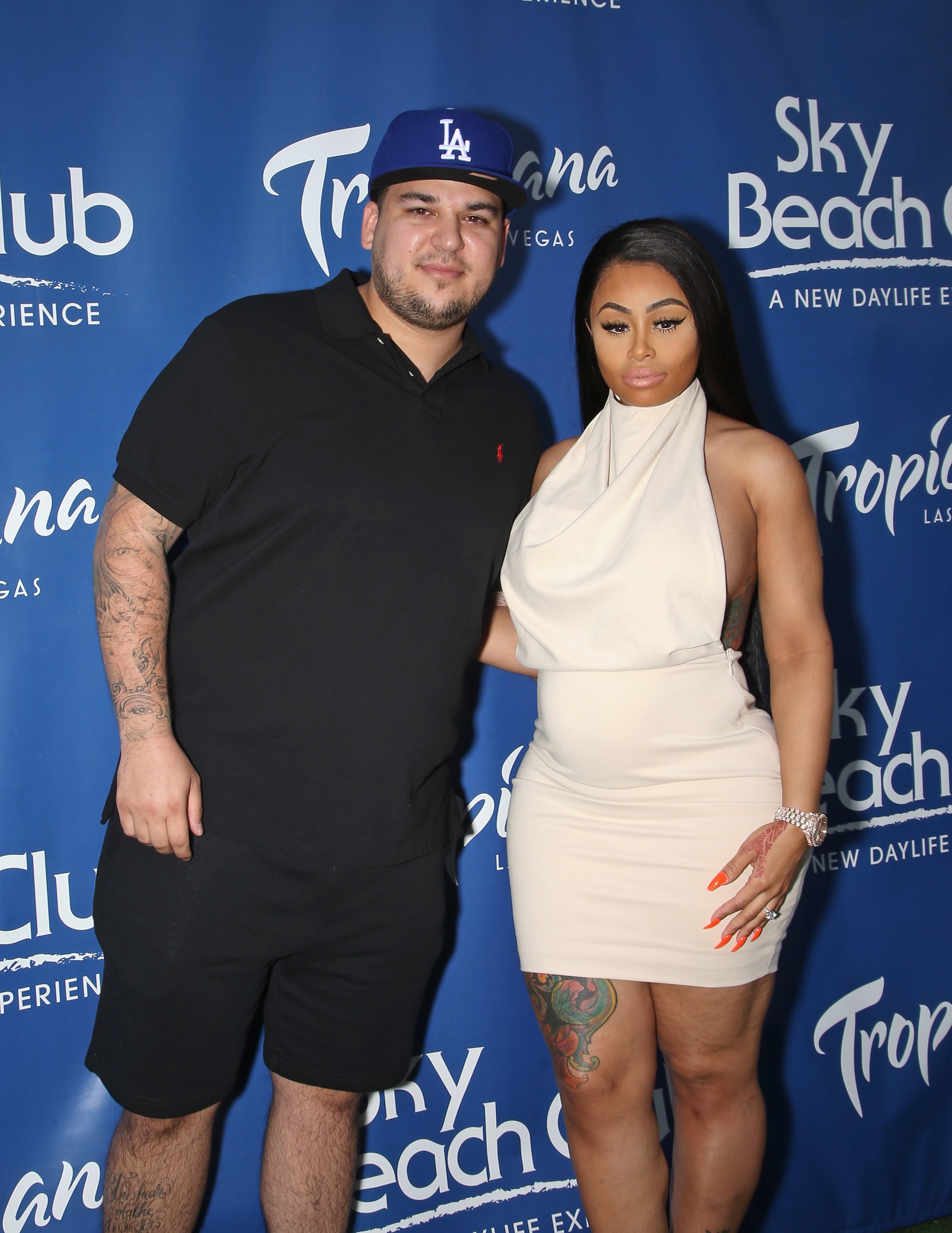 Now 2-years-old, Dream looked adorable in pigtails as she and mom Blac Chyna along with her brother King Cairo spend quality family time at the Pumpkin patch late in October.
The two youngsters had a jolly time in the petting zoo, and Blac Chyna updated fans with several adorable pictures of the children enjoying themselves.