'Dog the Bounty Hunter' Star Duane Chapman Shows Late Beth's Makeup Room for the First Time
Duane Chapman, best known for "Dog the Bounty Hunter," showed for the first time TV the makeup room he had built for his late wife, Beth Chapman.
Apart from all the chases and the fugitives displayed in the A&E show, one of the most evident aspects that the audience could notice was that Duane and Beth loved each other very much.
"I grabbed her and put the most passionate kiss on her."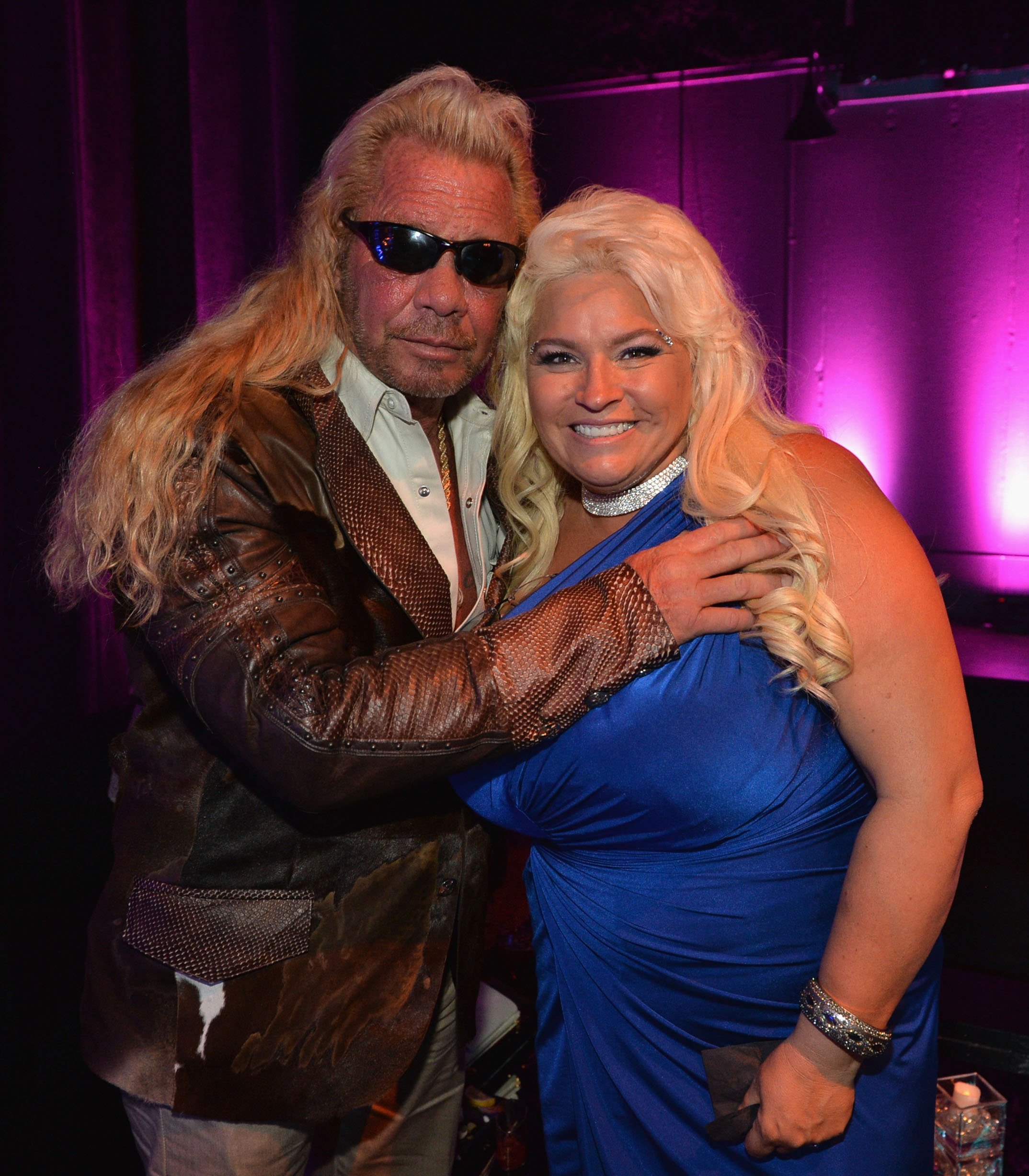 Beth and Duane Chapman's relationship
Before the blonde bombshell died from throat cancer on June 26, 2019, she and Duane had been together for almost three decades. When they met each other, Beth was 19 years old, and Duane was 35.
To make matters even more surprising, he had almost 10 children at the time. Their first meeting took place in 1988, shortly after she was arrested for shoplifting from a grocery store. She claimed, however, that it was an accident.
As a way to help her get out of jail, Beth's father contacted Duane, who was already a bail bondsman. Once she was free, she went to his office to complete some paperwork, and it was love at first sight for her.
Cupid didn't shoot Duane that quickly, though, so Beth eventually began working in the bond industry, as well, in an effort to get her crush's attention.
Her attempt was not fruitful, though, as Duane was married to his third wife, Lyssa, when he and Beth met for the first time. Even after he and Lyssa got divorced, he went on to marry his fourth wife, Tawny.
Beth eventually moved on and married Keith, the father of Cecily Chapman. However, neither her relationship with Keith nor Duane's one with Tawny stood the test of time.
Finally getting together
Both of them ended up in Colorado, where they ran into each other again, and, this time, destiny arranged everything for them to start dating. Duane wrote about the first time they locked lips in his book "You Can Run, But You Can't Hide."
"One day, we were both standing in the alley behind the houses on bail bonds row. It was like a scene from a movie. I looked at her and she at me. By the time Beth got to the back of the alley, I was already by her side. I grabbed her and put the most passionate kiss on her."
As their romance grew stronger, Duane and Beth started having children together. The first one was Bonnie, born in 1998. In 2001, their son Garry joined the blended family and became the 13th child that the two had in total.
Although they had been calling each other husband and wife already, Duane only popped the question in 2005, and they finally got married in May 2006.
Beth's cancer diagnosis
Over the years, Beth and Duane stayed together to raise their family and to work on their professional careers, starring in their TV shows "Dog the Bounty Hunter," "Dog and Beth: On the Hunt," and "Dog's Most Wanted."
Unfortunately, the blonde bombshell was diagnosed with throat cancer in August 2017. Although she went into remission by November 2017, the symptoms came back one year later.
Beth's makeup room
On June 26, 2019, Beth passed away. Ever since her death, Duane and his children had been sharing touching posts on social media, honoring her. Back in October 2019, the crew of the "Dr. Oz Show" visited the bounty hunter's Colorado house.
While in there, Duane surprised everybody by showing for the first time on TV a very special part of his home: Beth's makeup room. About it, he said:
"I made Beth her own special makeup room. … This was Beth's special room. I had it designed for her. If I ever want to talk to her, I come here."
Apart from that, the TV star showed his bedroom and a couple of gifts from fans.
One of them was a hand-carved wooden photo of Beth that had a Hawaiian saying. The other gift was a drawing of the late bounty hunter made with chalk.
Having the opportunity to look at such a private and personal area of Duane and Beth's lives was exceptional.
It can only be compared with the time that Beth took Duane and the "Dog the Bounty Hunter" crew to the house where she used to live in.
During their visit, Beth asked the then-owner for her permission to take a look at the "wishing well" in the backyard. Once there, she threw a coin and made a wish, like she used to do when she was younger.