Hoda Kotb of 'Today' Show Wishes Maria Shriver a Happy Birthday with Sweet Photo of the Two of Them
Hoda Kotb is celebrating the birthday of one of her closest friends and former co-hosts — Maria Shriver. 
The former first lady of California and longtime journalist Maria Shriver turned 64 years old on Wednesday. Kotb, 55, took to Instagram to share her well wishes. 
The pair worked together on the "Today Show" twice recently and fans loved them. Kotb's heartwarming post with her colleague is found below.
The photo Kotb chose features she and Shriver sitting with their heads right next to each other and their hands clasped together on the table in front of them. 
Both women showed their pearly whites as they smiled brightly for the shot. In the caption, Kotb wrote: "Happy birthday to my dearest!" and tagged Shriver's Instagram. 
The pair's closeness was again witnessed back in September when Shriver welcomed Kotb back from maternal leave. Kotb was brought to tears by her co-host's love. 
Shriver was filling in for Jenna Bush Huger, who was on maternity leave herself. On Instagram, Kotb said she doesn't "deserve this much love" from her co-anchors. 
"Today Show" associate and host of NBC's "Health and Happiness" Joy Bauer had the top comment underneath the birthday post. It read: 
"Happy Birthday @mariashriver!! Who knew we shared the same special day?! Love this so much."
The celebration comes two days after Shriver spoke to Us Weekly about her daughter Katherine Schwarzenegger, revealing that she gives the 29-year-old "advice on everything."
Katherine, who is also the daughter of Shriver's estranged husband Arnold Schwarzenegger, is newly married herself. She enjoyed a fairytale wedding to Chris Pratt in June this year. 
Katherine didn't follow in either of her parents' footsteps, becoming an author instead. She confirmed her mother's claims back in May when she told Us that her "mom always offer [her] a huge amount of advice." 
In fact, Katherine commended both her parents for helping her with their words of wisdom. She and her three siblings would also do well to look at their mom's actions of giving back. 
Shriver is the founder of the Women's Alzheimer's Movement (WAM), which recently held an annual event to collect funds for women affected by the disease. 
The Move for Minds event took place in the western part of Los Angeles. It gave attendees information about brain health especially as it relates to women who are most affected.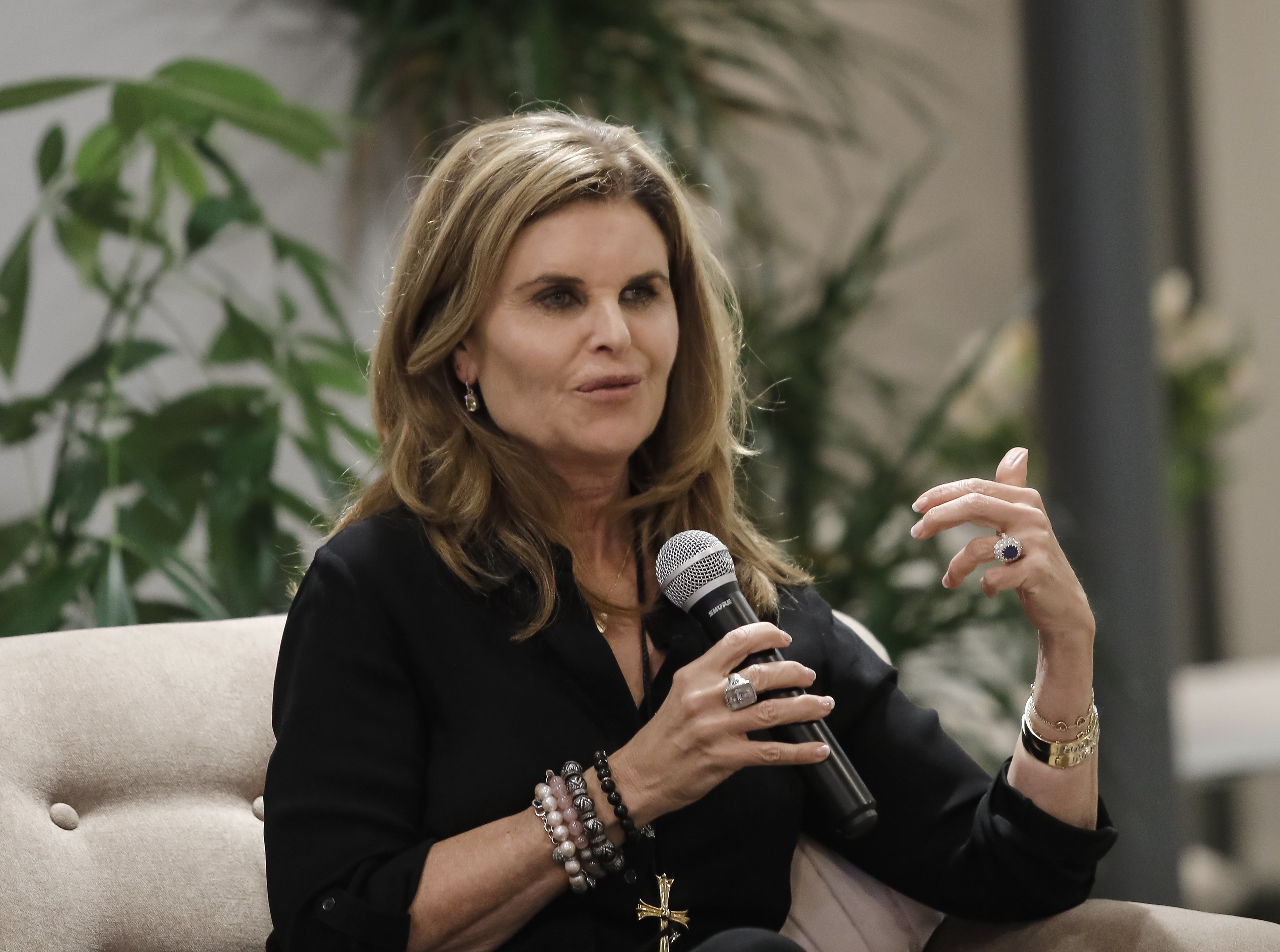 Shriver's own father was afflicted by Alzheimer's before his death. The journalist is doing great things and not only do we hope she continues but that she herself sees many more years in the future.