Willie Nelson Is a Dad of 8 Children Including Daughter He Never Knew He Had until 2012
It comes without question how legendary Willie Nelson's career has been, creating a significant dent on the Nashville industry as early as the 1960s.
Since then, the American musician has completed quite a series of masterpieces for notable people such as "Funny How Time Slips Away," "Pretty Paper," and "Crazy," among others. 
In the coming years of a long career, Nelson had proved his greatness with the completion of 69 solo studio albums, 12 live albums, as well as 42 compilation albums.
To top it all off, he was also the artist for the original movie soundtrack for the films "Honeysuckle Rose" and "The Electric Horsemen." 
With his success in penning countless masterpieces, coupled with topping the Billboard charts, Nelson's career is truly historical and serves as an inspiration to many.
However, beyond his persona as a country, blues, and jazz legend, Nelson is also known for being a great father of eight, a result of his four marriages.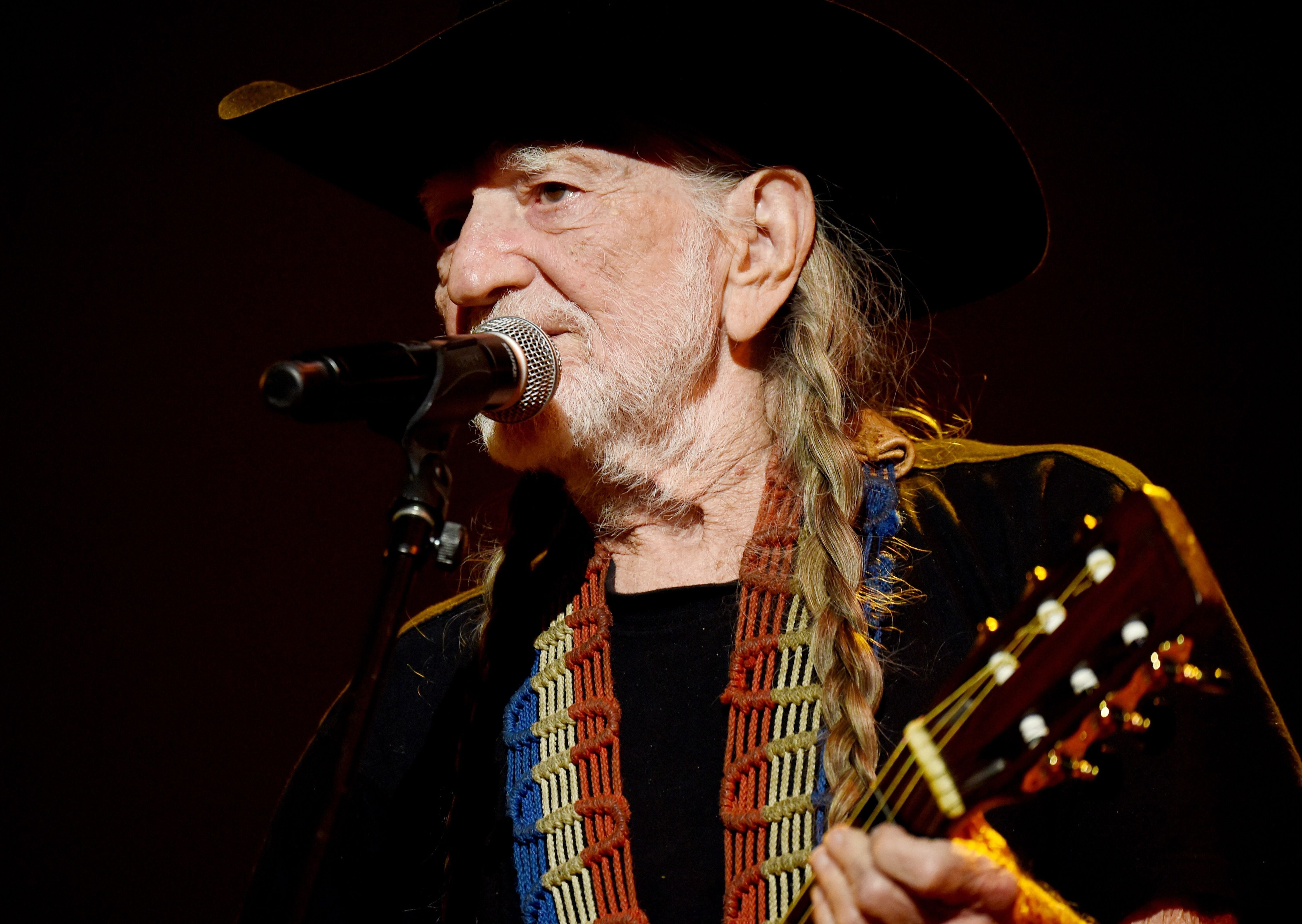 LANA
Nelson was initially married to Martha Matthews for ten years (1952-1962), as they share three children, the first being Lana.
Through his verified accounts, Nelson constantly shares posts of notable memories with Lana; some from a time she signed his cast and another where his daughter constantly supported his business.
The photographs and captions come clear to show the kind of relationship Nelson shared with his eldest, one on which was kept in close contact with.
SUSIE
The second daughter Nelson shared with Matthews is Susie, who grew up to be an author. In 1987, she released an autobiography, "Heart Warn Memories:
A Daughter's Personal Biography of Willie Nelson," paying tribute to her father, and talking about it was like to be his daughter. 
WILLY "BILLY" HUGH, JR. 
The last child he shared with Matthews was Willy Hugh, Jr. Nicknamed Billy, the man also had a knack for music, even sharing a gospel song with his father called "My Body's Just A Suitcase For My Soul."
Billy passed in 1991's Christmas Day by suicide, leaving his father ultimately devastated by the incident.
PAULA
Nelson's fourth child is shared with Connie Koepke, named Paula. Connie was Nelson's third marriage as he came from a second marriage with country singer Shirley Collie. Collie called it quits after finding out Nelson was a father to Paula through a maternity ward's bill. 
Despite the unfortunate events from his marriage, Nelson remains lucky with his children, as Paula serves as another who inherited his undisputed talent. Paula grew up to be a combination of a singer and a disc jockey. 
Nelson shares a masterpiece created with his daughter called "Have You Ever Seen The Rain?", first featured in 2013's "To All The Girls," and later on HBO's "Big Little Lies." 
AMY
After Paula, Nelson and Koepke continued to share a second child together, Amy. As expected, Amy exhibits some musical talent as well, even joining her dad on certain occasions up on stage.
One of the most notable instances Amy performed was when she shared the stage with father and sister, Paula, to sing "Have You Ever Seen The Rain?". 
LUKAS
Come Nelson's divorce with Koepke, he found himself in his current relationship with Annie D'Angelo. They shared their first child together and called him Lukas.
Giving birth to another musical sensation, Lukas fronts his band, "Lukas Nelson & The Promise of the Real." 
Beyond his band responsibilities, Lukas also takes his talents to the film industry as he wrote and produced tracks for Bradley Cooper's recent masterpiece in "A Star Is Born." 
MICAH
Nelson and D'Angelo continued to share a second child, Jacob Micah. Micah spends much of his time casually playing music with both his father and his brother, Lukas.
Nelson has always criticized his relationship with both of his sons with D'Angelo, highlighting in an interview that he has spent a significant amount of time away from them. 
On the other hand, the dynamic duo brothers disagree with their father's belief, highlighting that he has always been their biggest inspiration. With on stage and off stage bondings, their father has grown to motivate them to be like him one day. 
With both sons pursuing their own musical careers, it comes without question how big of a role Nelson played in these pursuits. 
RENEE
Renee, nelson's 8th child, comes out with the most exciting story, as her father only found out about her in 2012, a time when she already had a daughter, Noelle, and a grandchild in Jordan.
Nelson shared in an interview that he had an old friend, Mary Haney, a person he had not seen for decades, and failed to realize they shared a daughter together. Nelson expresses so much regret over not knowing about them sooner. 
Nevertheless, he is thrilled by the fact that his children have all reached out to keep in touch. Through countless photographs, it appears that having different mothers never stopped Nelson's kids from uniting as one.