Steve McQueen's Grandkids Honor 'The Getaway' Star on 39th Anniversary of His Death
The grandchildren of 'The Getaway' star, Steve McQueen pay tribute to the acting legend on the 39th anniversary of his death.
On November 7, 1960, legendary actor, Steve McQueen died at 50-years-old in a hospital in Ciudad Juarez, Mexico. In his honor, his grandson Chase McQueen writes:
"On this date 39 years ago we lost this legend. Thank you everyone who has helped keep this special mans legacy alive."
According to the Los Angeles Times, prior to his death McQueen was suffering from mesothelioma, which is a rare form of terminal lung cancer.
It is reported, after his cancer had spread to the upper part of his body, he travelled to a hospital in Mexico for treatment, where he suffered a heart attack while undergoing surgery for a massive tumor.
Steve is survived by two children, a daughter, Terry McQueen and a son, race car driver Chad McQueen. Chad's daughter, Madison McQueen shares similar sentiments as her brother, Chase and says:
"39 years ago today the world lost a true legend. Thank you to everyone who has supported us in keeping our grandpas legacy alive!!!"
It is reported, 10 months before his death McQueen married Barbara Minty. She had accompanied him for his surgery before his tragic death. Sharing the details about his operation, his doctor, Dr Santos explains:
"McQueen and his wife came and asked for the operation because of the pain. He was under constant sedation because of the pain."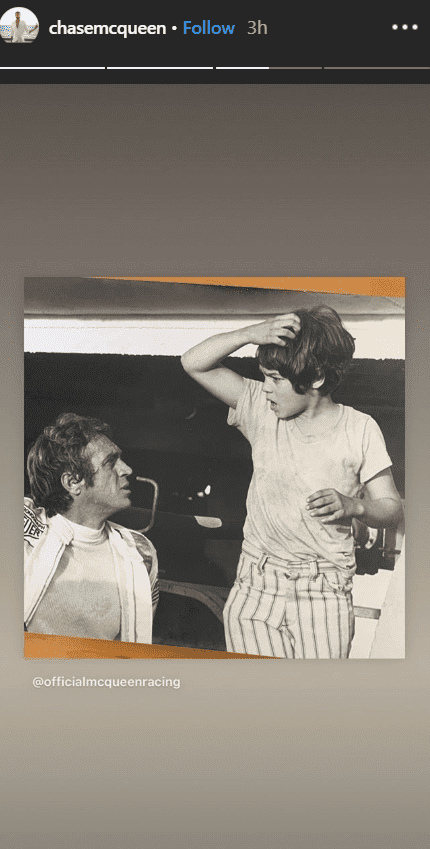 His doctor in Mexico had previously removed a five pound turmor and said because of the pain he was dealing with leading up to his surgery, he had a very little chance of surviving the operation. 
"The possibility of his surviving the operation was extremely poor. He had cancer all the way to his diaphragm, and cancer from the right lung was pushing into the left lung," Dr Santos adds.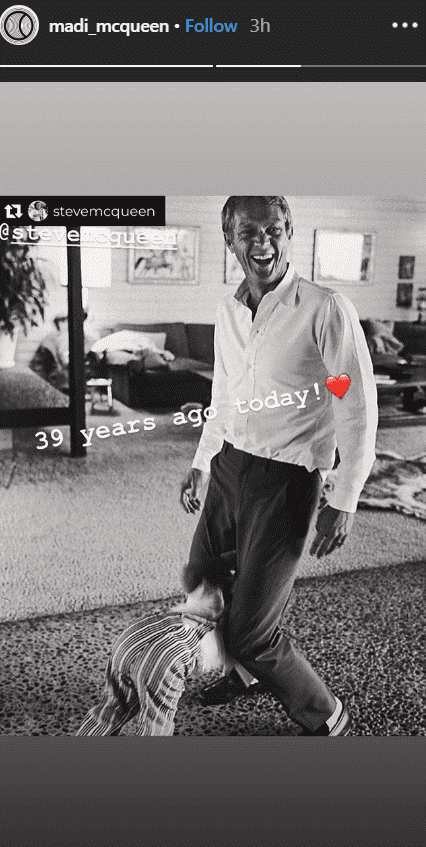 With a career spanning over a decade, his first starring role was in the 1958 horror film, "The Blob." He is most famous for role as Doc McCoy in the 1972 hit, "The Getaway."
In 1967, he was nominated for an Oscar for the Best Actor in a leading role for his portrayal of a naval machinist, Jake Holman in "Sand Pebbles."