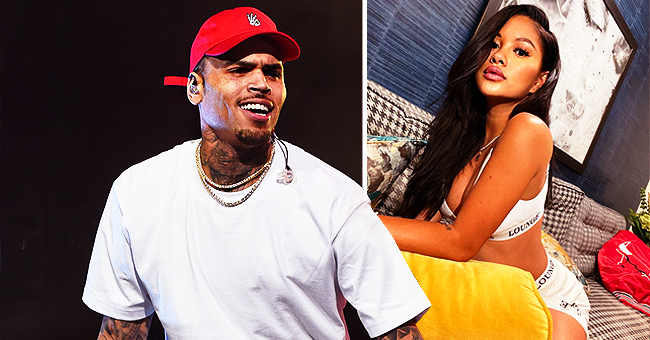 Instagram/ammikaaa GettyImages
Chris Brown's Rumored Ex Ammika Harris Has Fans Wondering If She's Pregnant as She Appears to Hide Belly in a New Pic
Ammika Harris, the rumored ex of Chris Brown, sent tongues wagging in a new post in which she appears to hide a baby bump.
Social media loves its rumors, and one particular gossip making the rounds is that the rumored ex-girlfriend of Chris Brown, Ammika Harris, is pregnant with what would be baby number two for the singer if there's any truth to the rumors.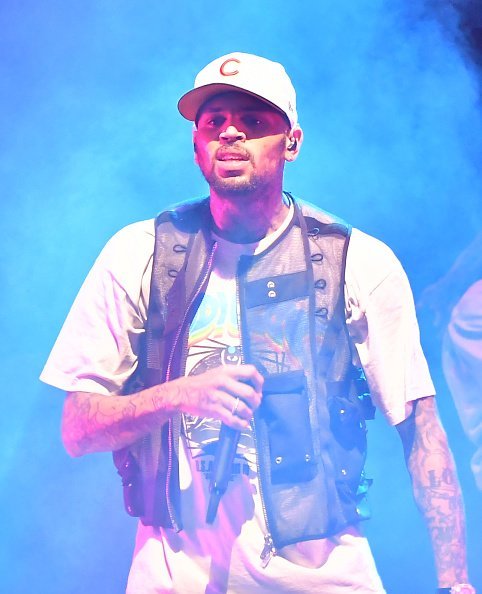 Chris Brown performing onstage during his "IndiGOAT" tour in Atlanta, Georgia. | Photo: Getty Images
Harris added fuel to an already blazing fire in a new photo shared to her Instagram account. In it, the 26-year-old woman dressed in a white sports bra with a deep V-neckline that showed off ample cleavage, and shorts of the same color with the word, "Lounge" written on the elastic band, struck a pose that looked like she's hiding her belly.
The brunette beauty who styled her long hair to the side, and adorned her wrist and neck with jewelry that appears to have tiny diamonds encrusted, leaned forward, and blocked her belly with two pillows.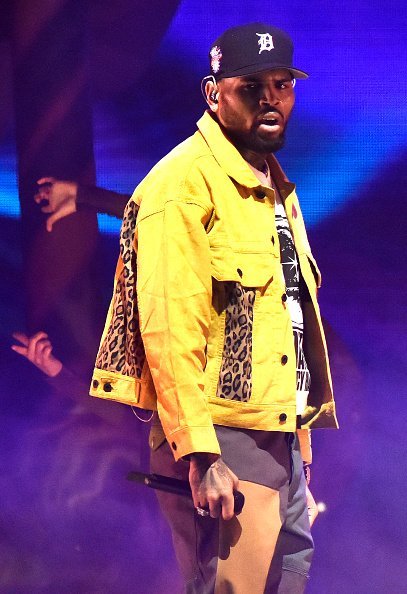 Chris Brown performing in support of his "Indigoat" tour in Oakland, California.| Photo: Getty Images.
The photo without a caption had her followers theorizing about her perceived pregnancy. One fan wrote,
"I can see the baby bump."
Others agreed with the comment with one person writing that Harris has been pregnant as far back as May. The pregnancy rumors have been on for a while, even though it has no significant origin story.
In September, some followers of the model poked holes into the rumor after she shared a photo that showed her dressed in a brown hoodie with her back to the camera. One person pointing out that Harris could not possibly be pregnant, commented,
"[I've] been saying she's prego for months, and ain't no way in [expletive] you can hide a baby bump for that long. With that being said, false alarm guys, she's not prego."
"I definitely believe that for how long y'all been saying she's pregnant, she would definitely be showing more."
However, despite those words, an October 23rd post saw the rumors return.
In the Instagram post, Harris wore an oversized sparkly T-shirt made in the form of a jersey, with number 13 written on the sleeves. She crossed her legs, and her right hand appeared well-positioned to block her belly.
Some of the young woman's followers went as far as saying she has a baby glow, and so far, Harris has not said or done anything to refute the rumors. If anything, the model appears to be basking in them with her belly-covering themed photos. But then, she's responsible for what she posts, and not what people understand.
Please fill in your e-mail so we can share with you our top stories!