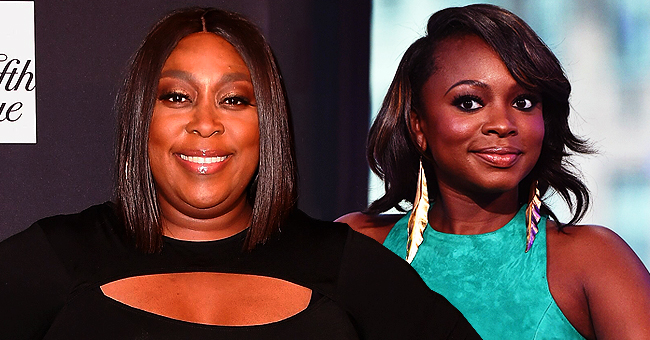 GettyImages
Loni Love of 'The Real' Defends Naturi Naughton Against Internet Trolls Who Mocked Her Hairline After 50 Cent's 'Power' Meme
Loni Love is not one to hold back her opinion when she thinks something's not right, and in a recent episode of "The Real," she came to Naturi Naughton's defense after the actress was a victim of mocking for her hairline.
A few weeks ago, controversial rapper 50 Cent was heavily criticized after he made an insensitive joke about Naturi Naughton, one of his co-stars on "Power," by making fun of her edges.
The rapper, who's also the show's producer, shared a screenshot from a scene between Naturi's character Tasha and Ghost, played by Omari Hardwick, in which he tapped her in the head in the middle of an argument.
Under that pic, 50 Cent placed a recent photo of Naturi from a visit to Washington D.C and implied her hairline had receded because of the on-screen encounter.
Although some people found the joke funny, Naturi wasn't one of them.
The actress took to her Instagram stories to call out the rapper, writing:
"Ummm…mean much @50cent. Don't I make you look good every Sunday night? But cool…"
In a rare occurrence for the rapper, he apologized for his actions writing in a separate post:
"yes, you do a great job on the show @naturi4real. I'm sorry if I hurt your feelings."
50's apology didn't seem sincere, considering he didn't even bother with deleting the initial post making fun of Naturi's hairline.
Fans of Naughton have taken to the rapper's Instagram comments to defend her, and now Loni Love has joined the cause too.
On the latest episode of "The Real" Love shed light on the fact that many people of color still make fun of their peers for this kind of stuff instead of uplifting each other.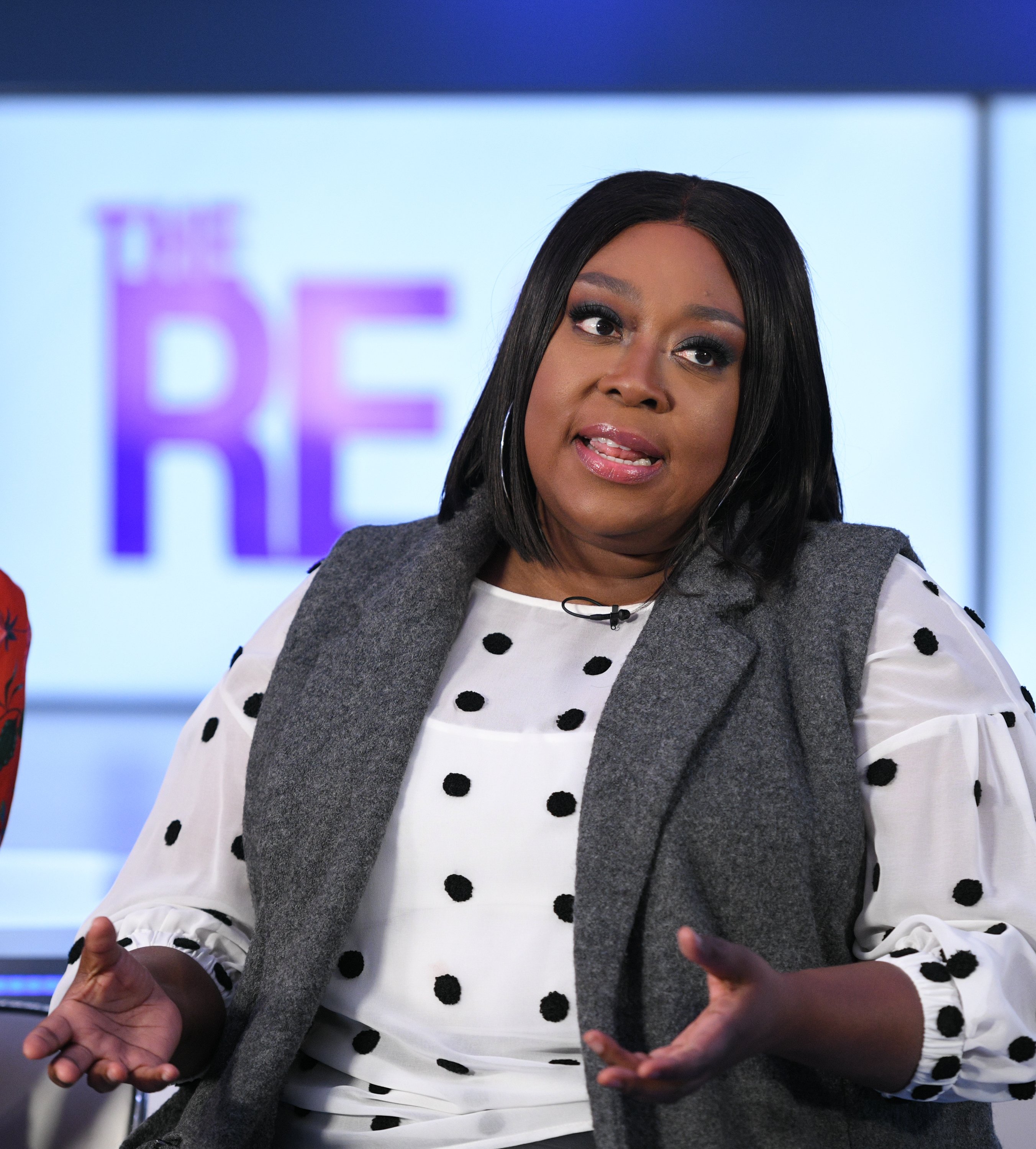 Loni Love visits "Extra" at Burbank Studios on November 05, 2019 | Photo: GettyImages
"Our people always talk about our people," she said on the show as seen on a clip shared to "The Real" Instagram account. "I don't think that that's right. We're always making fun."
Love then used sports announcer Pam Oliver as another example of people making fun of women's looks unnecessarily, as she recalled:
"Two years ago she was a sideline reporter, I think she does still do some, but it was like she was every Sunday. And they made up memes. Talked about her wigs. They made up an account: Pam Oliver's wig. And I believe that had some influence because she ended up getting replaced by Erin Andrews."
"It's just a shame that our people…we work so hard to get where we are, and to make fun of that girl…" Love concluded.
Naturi heard Loni's words and commented:

Naturi Naughton's comment on Loni Love's words | Source: Instagram/therealdaytime
More women came into the comment section to thank Loni for her words, like one user who wrote:
"Mannnn thank you soooo much for bringing light to this! I say this all the time. Tt's so frustrating to see "US" down one another the way we do! I believe we can change if more of us spread more awareness to this!"
And a second who agreed:
"Yes Loni, I agree with you. I love being a black woman and wouldn't want to be any other race. However, as people, we need to strengthen our bond and stop lower each other further in the bucket. Let's take a page out of the book of other races."
Pam Oliver, on the other hand, hasn't reacted to Loni's words yet.
Please fill in your e-mail so we can share with you our top stories!