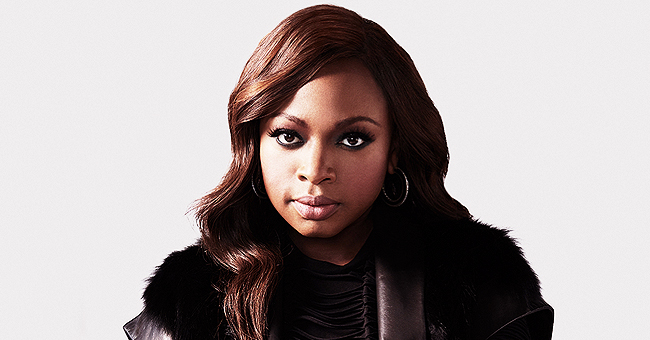 Instagram/naturi4real
Naturi Naughton Sounds off on Split from Longtime Boyfriend 3 Months after Daughter's Birth

"Power" actress Naturi Naughton opened up about her personal life and the challenges of being a hardworking single mom.
In an open letter to Black women, actress Naturi Naughton opened up about her break-up from long-time boyfriend, Ben, and what led her to the momentous decision, just three months after she had welcomed her daughter Zuri.
For Naturi the point of departure and the destination of the journey is self-love, and that is part of the message she wants to share.
"Women are used to sacrificing for others, and sometimes that selflessness becomes dysfunctional." Naturi Naughton
NATURI NAUGHTON'S HEARTBREAK
When Naturi became pregnant with Zuri, she admits that her relationship was already on shaky ground, that her own emotional needs weren't being met.
She was also afraid that she wasn't ready to be a mom and her insecurity in the relationship with her baby's father heightened her anxiety. Then, three months after Zuri was born, the relationship ended.
"I was devastated. I didn't tell anybody about our breakup for two years, because I was embarrassed and ashamed." Naturi confessed.
Never let anyone undervalue you, and be proud of who you
BEING HONEST WITH HERSELF
One of the hardest things for Naturi was to be honest with herself about what she wanted and needed from her partner. She knew she wasn't where she wanted to be and realized that she had to let go of her expectations if she wanted to be happy.
"You know in your heart when you're not happy and when you're feeling undervalued. As soon as you realize that you are settling or conceding your worth, you have to make a move," she said.
CO-PARENTING WITH ZURI'S FATHER
Despite the end of their romantic relationship, Naturi and Zuri's father, Ben, are committed co-parents and went through counseling to learn to set aside residual anger and resentment so they could concentrate on what really matters: Zuri.
"Right now co-parenting is what's important to my ex and me. We may no longer be together, but we'd like to make sure that the respect is still there. Zuri needs to have a strong and healthy relationship with her father." Naturi said.
FORGET THE FAIRY-TALE - BE HAPPY
And what is "Power" star's ultimate message to women? Think of your needs first, forget the expectations of others, and even your own. Never let anyone undervalue you, and be proud of who you are and your achievements.
Real-life can be as exciting and fulfilling as the fantasy of true love little girls are brought upon.
"Being a single mother doesn't have to mean you're unhappy: I bought my first home a few years ago, I star on Power and I'm dating again. I didn't get married, and I don't have a fairy-tale love story (yet), but I'm stronger than ever and having fun too," Naturi said in a special message to other single moms.
Thank you, Naturi, for you wonderful inspiring words, and for your absolute fabulousness.
NATURI NAUGHTON ON THE END OF HER ENGAGEMENT
It looked as if Naturi Naughton had it all. She was engaged to be married and pregnant with her first child, and her career was growing by leaps and bounds.
Then, just three months after she welcomed her daughter Zuri, Naturi called off the engagement,
"I don't want to be married if it's not the right marriage and the right person. Pressure is really induced by living up to other people's expectations, and instead of trying to live up to somebody else's expectations for me, I just need to be happy," she said.
Naturi came to the realization that she too, had embraced the erroneous perception that marriage is the pinnacle of success for a woman - and then she realized it wasn't the right marriage.
Naturi is admittedly happy with her single state, her daughter and her career. And that's all she needs.
Please fill in your e-mail so we can share with you our top stories!