Fantasia Flaunts Her Legs in Sparkly Black Bodysuit in a Recent Concert Photo
Fantasia stepped on the stage to perform her new album "Sketches" and she stunned in a sequinned bodysuit.
It's been a long long road for Fantasia Barrino since her victory on "American Idol" in 2004, and it hasn't always been easy.
From spectacular success, both at a professional and personal level, Fantasia found herself struck down, having to rebuild her life yet again. But she's licking it all back into shape - including her stunning figure.
The singer has become passionate about her health and her regular exercises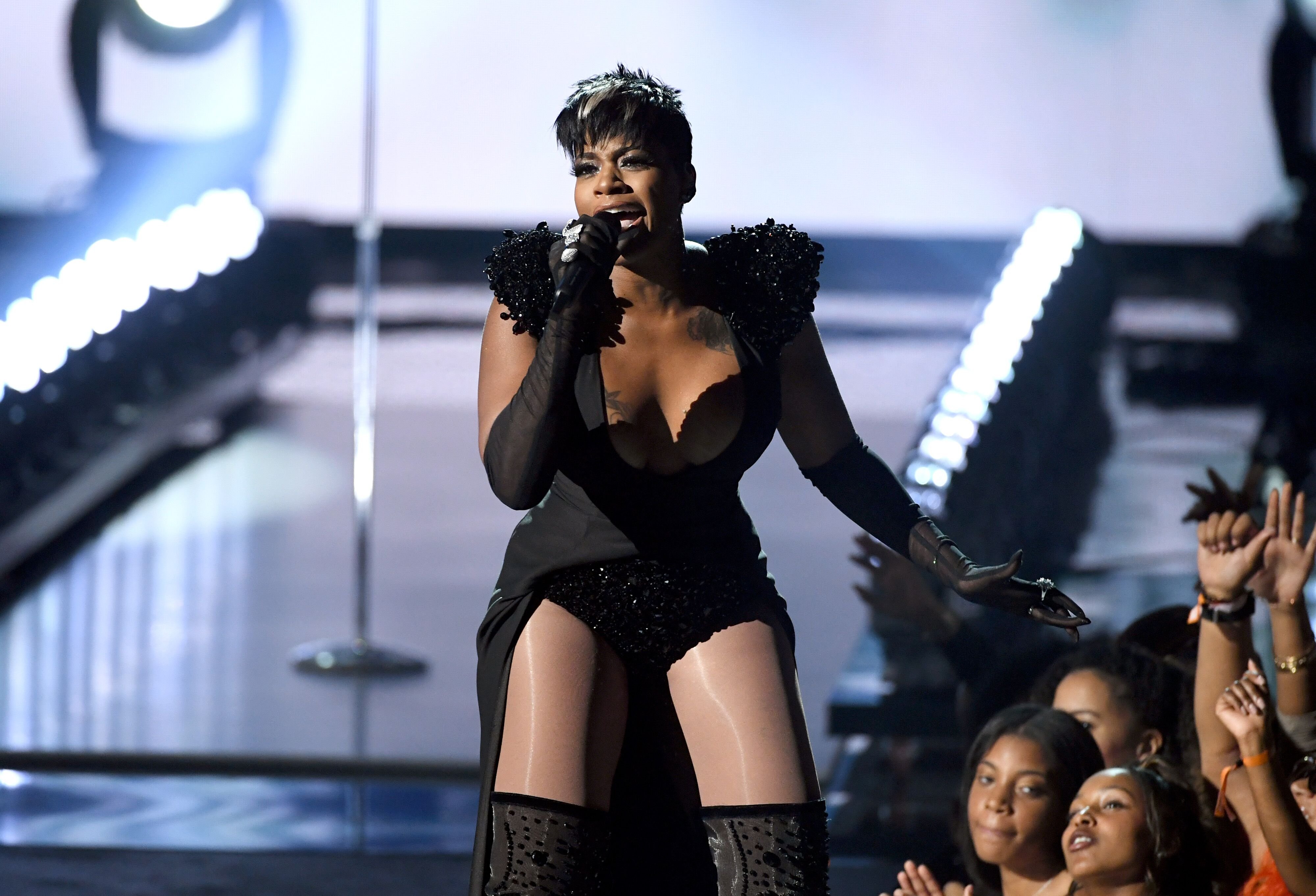 FANTASIA BARRINO STUNS AND SPARKLES 
Fantasia recently shared a snap of herself in concert on Instagram in a sequined bodysuit that flaunts her stunning figure and shows off her perfectly toned legs.
But the body that she's strutting on that stage is the result of hard work, and she's been on a mission to recover since the birth of her son 7-year-old son Dallas Xavier Barrino. She revealed:
""Working out started as something mental. It was a way to release and let some things go."
FANTASIA'S TRAINER TRAVELS WITH HER
Fantasia does nothing by halves, and her dedication to the workout plan her trainer Sonya McRoberts devised in order to reshape the singer's body, Fantasia said:
"I workout every day, sometimes twice a day. I keep my trainer with me and she travels with me. I love Pilates, yoga, and spinning."
GETTING HER DIET RIGHT
Fantasia admitted that she has a love of good food and a particular weakness for soul food like fried chicken and collard greens, but she has learned to restrict her died to healthier choices. She revealed:
"The fried chicken, the collard greens with the fatback, it's good when we eat them, but all of that stuff that we put into our bodies eventually breaks our bodies down. Sonya helped me come up with ways that you can still eat good, but it's healthy." 
FANTASIA IS LOVING FEELING "RIGHT"
The singer has become passionate about her health and her regular exercises and demonstrated it in her new video "Bad Girl" in which she can be seen running, boxing, and showing off an impressive physical form. She said:
"I'm on that health kick right now. This is something I had to do for myself and for my family. I just feel confident. If no one ever says it, I can look in the mirror and say to myself, 'Good God almighty, you're a bad mama-jamma!'"
Fantasia is an absolute show-stopper, and her new album is just as stunning.
FANTASIA BARRINO'S NEW ALBUM
Fantasia Barrino has just released her seventh studio album, "Sketchbook," at the same time she shared her sensuous workout-themed music video for "Bad Girl." exclusively on PEOPLE.
"Bad Girl" is one of the 12 songs off "Sketchbook," which Barrino describes as a mix of "all genres of music," with something for everyone - and all of it in her unparalleled voice
"Sketchbook" is the first album Fantasia has released independently from a record label, and she revealed that she has enjoyed the creative freedom and the control over what she sings and how she sings it.