James Van Der Beek Grants Daughter Annabel's Request to Re-Create DWTS Week 6's Samba in a New Video
James Van Der Beek granted his 5-year-old daughter's request to recreate his DWTS samba performance, and it was well-received by his fans.
James Van Der Beek is big on creating and sharing experiences with his children. So when 5-year-old, Annabel Leah, asked him to recreate his samba performance from last week's "Dancing with the Stars," he obliged.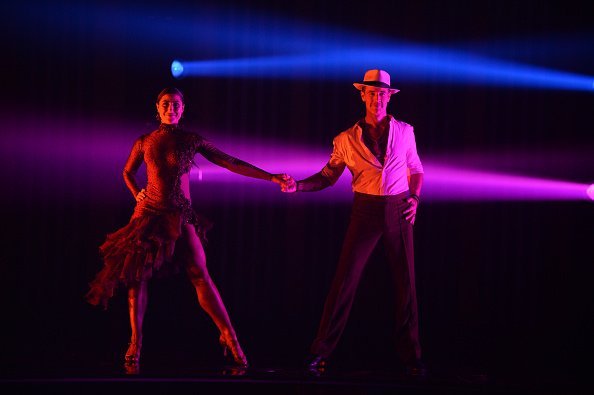 IT WAS WORTH IT AND THEN SOME 
James shared a short clip of the father-daughter routine on his Instagram account. It showed the little girl dressed in a yellow and blue dress, dancing with her dad who dressed in a white tank top, and black trousers.
The actor knelt to be on the same height as his daughter, and the two looked adorable. The "Dawson Creek" star captioned the video:
"The request to recreate week 6's samba made how hard it was to learn, 100% worth it, and then some."
James fans reacted to the video with compliments for the actor and his little girl, with one person writing:
"That's the greatest trophy of all."
MAKING MEMORIES
Another wrote:
"I love it; this is awesome."
While a third fan commented:
"[It] is really quite sweet [as] she will have memories of watching you and dancing with you."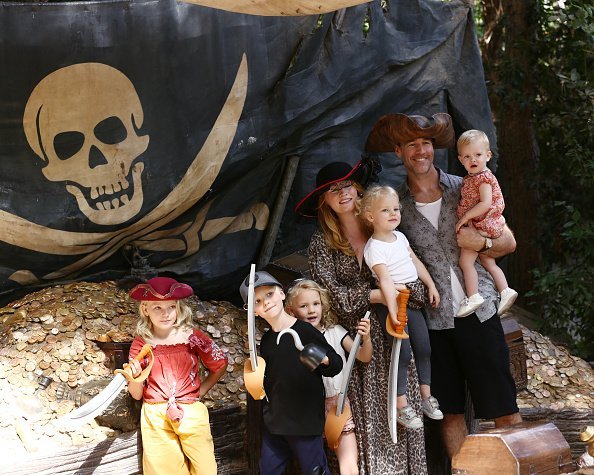 The dad-of-five is one of the top contenders on DWTS, and he partners with pro dancer, Emma Slater. Last month, the dance partners performed a Paso Set Double to "He's a Pirate" by Klaus Badelt and Hans Zimmer on a Disney Themed night.
Afterward, the "Varsity Blues" star's four oldest children recreated the performance at their home with their mom, Kimberly Brooks, as the cameraman.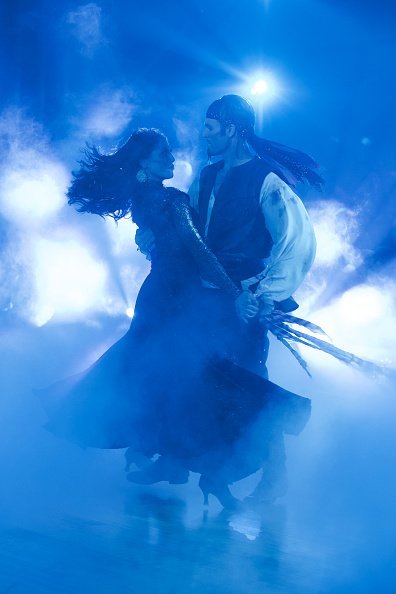 IT CAN BE CONTAGIOUS
The children danced to the song from the "Pirates of the Caribbean: The Curse of the Black Pearl," with a lot of twirls, and in the caption of an Instagram post, James wrote:
"What you do with all your heart… can be contagious."
The DWTS contestant and Brook's children — Olivia, Joshua, Annabel, Emilia, and Gwendolyn — are aged between 8 and 1, and the couple who got married in 2010 are expecting their sixth child.
They shared the news on Instagram with a post that acknowledged amid other things the dancer's wife's previous miscarriages and a message that it is not a stigma.
James equally expressed his joy at what he described as their baby's choice to become a part of their family, and he's ecstatic about increasing his family.