Jimmy Carter Due for Surgery after Being Admitted to Hospital for a Brain Bleed Caused by His Recent Falls
Former President Jimmy Carter to undergo surgery after being admitted to the hospital on Monday evening due to bleeding in his brain.
Said to be caused by his recent falls, the 95-year-old is currently at Emory University Hospital in Atlanta, awaiting surgery on Tuesday morning to relieve the pressure on his brain.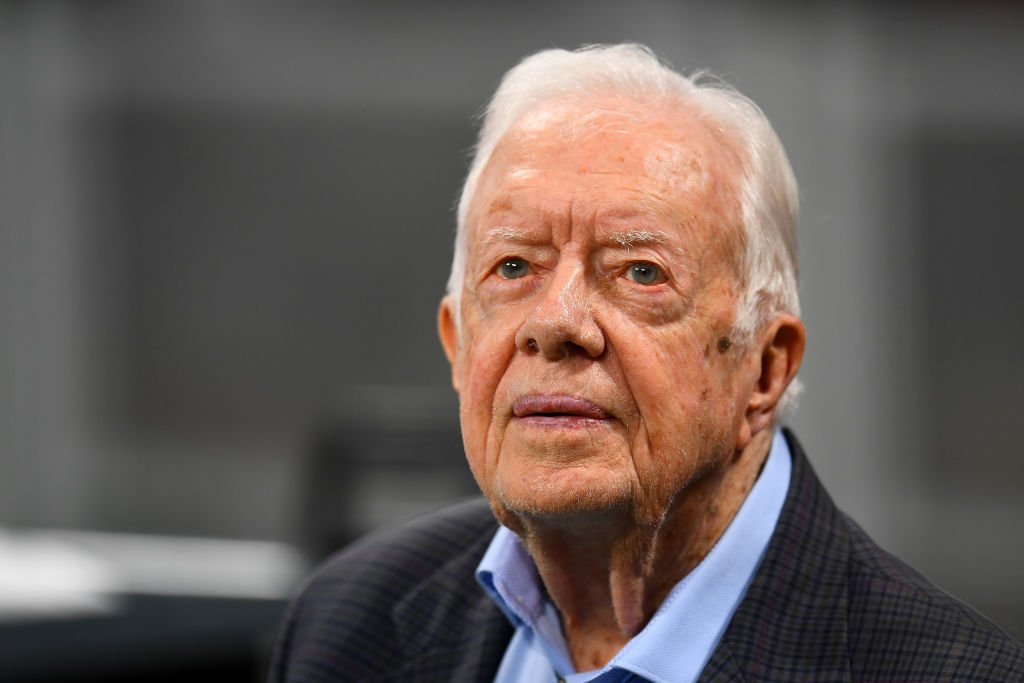 According to an update by the Carter Center, Jimmy's wife, Rosalynn, is with him while he rests comfortably until the procedure is done.
Jimmy recently returned to teaching Sunday School at the Maranatha Baptist Church in Plains, Georgia, after he landed in the hospital for fracturing his pelvis late in October, his second fall at home in a month.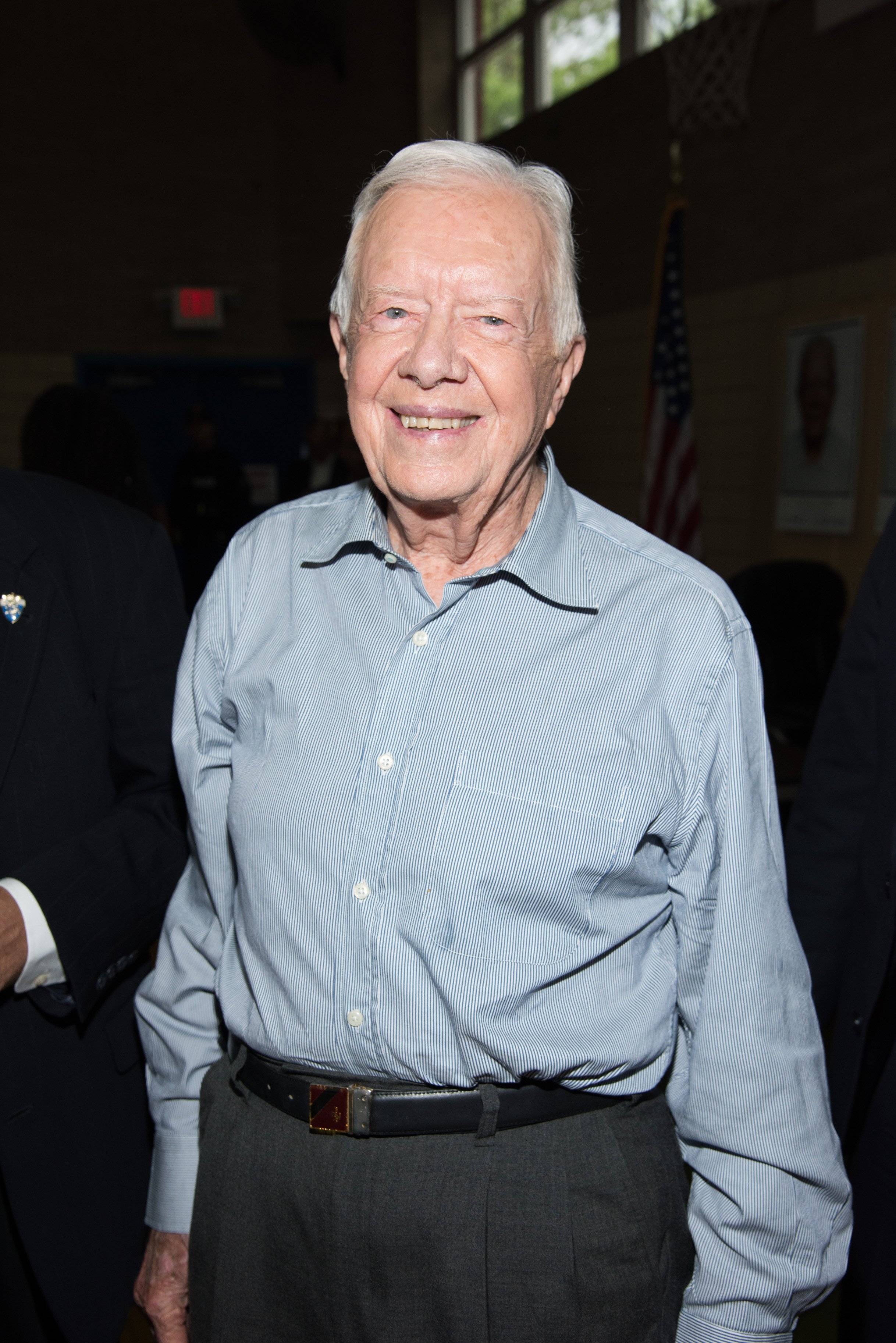 After being released from the Phoebe Sumter Medical Center, a spokesperson for the Carter Center, Deanne Congileo referred to Jimmy's injury as a "minor pelvic fracture" and that he is in "good spirits" and looking forward to recovering at home.
His first fall came on October 6, mere days after Jimmy's 95th birthday, and he ended up with 14 stitches and a black eye. However, that didn't keep Jimmy from traveling to Nashville, where he attended the opening ceremony for a Habitat for Humanity project later the same day. 
Hang in there Jimmy... we could use your fine example till we get through this mess.#JimmyCarter ♥️ pic.twitter.com/WQ32t9jsTJ

— Billy Baldwin (@BillyBaldwin) November 12, 2019
Less than two weeks after fracturing his pelvis, Jimmy Carter returned to teaching Sunday School in Plains, and shared during his much-anticipated return that he felt "at ease with death."
The former president chose to center his lesson around the concept of life after death, and Jimmy shared that it only entered his "full awareness" as an adult.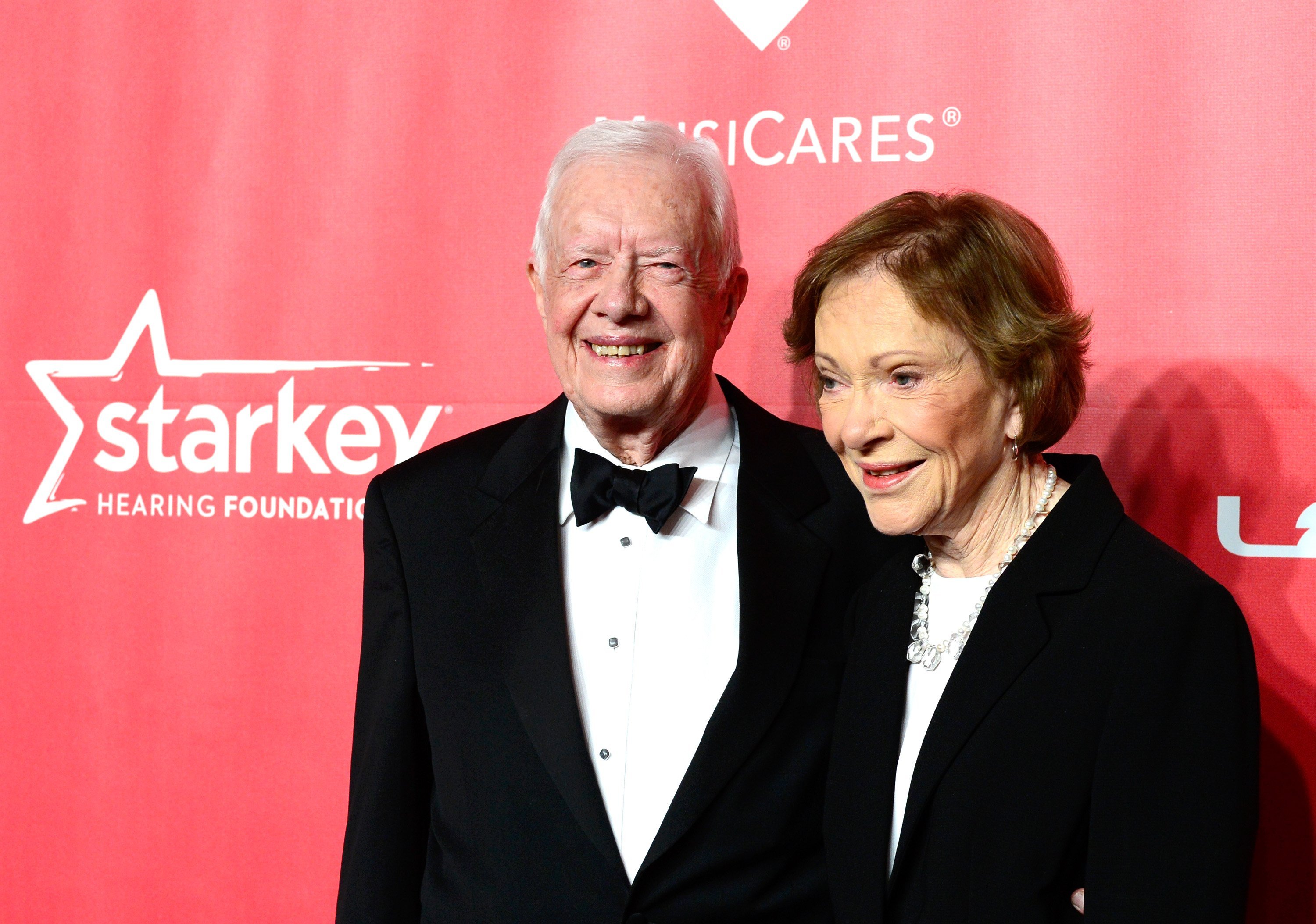 Jimmy recalled his August 2015 cancer diagnosis during the sermon, and because it had spread to his brain, he assumed the worst. The former president prayed, not to live, but for a change in perspective about his view on death.
"I didn't ask God to let me live, but I just asked God to give me a proper attitude toward death. And I found that I was absolutely and completely at ease with death. It didn't really matter to me whether I died or lived," Jimmy said.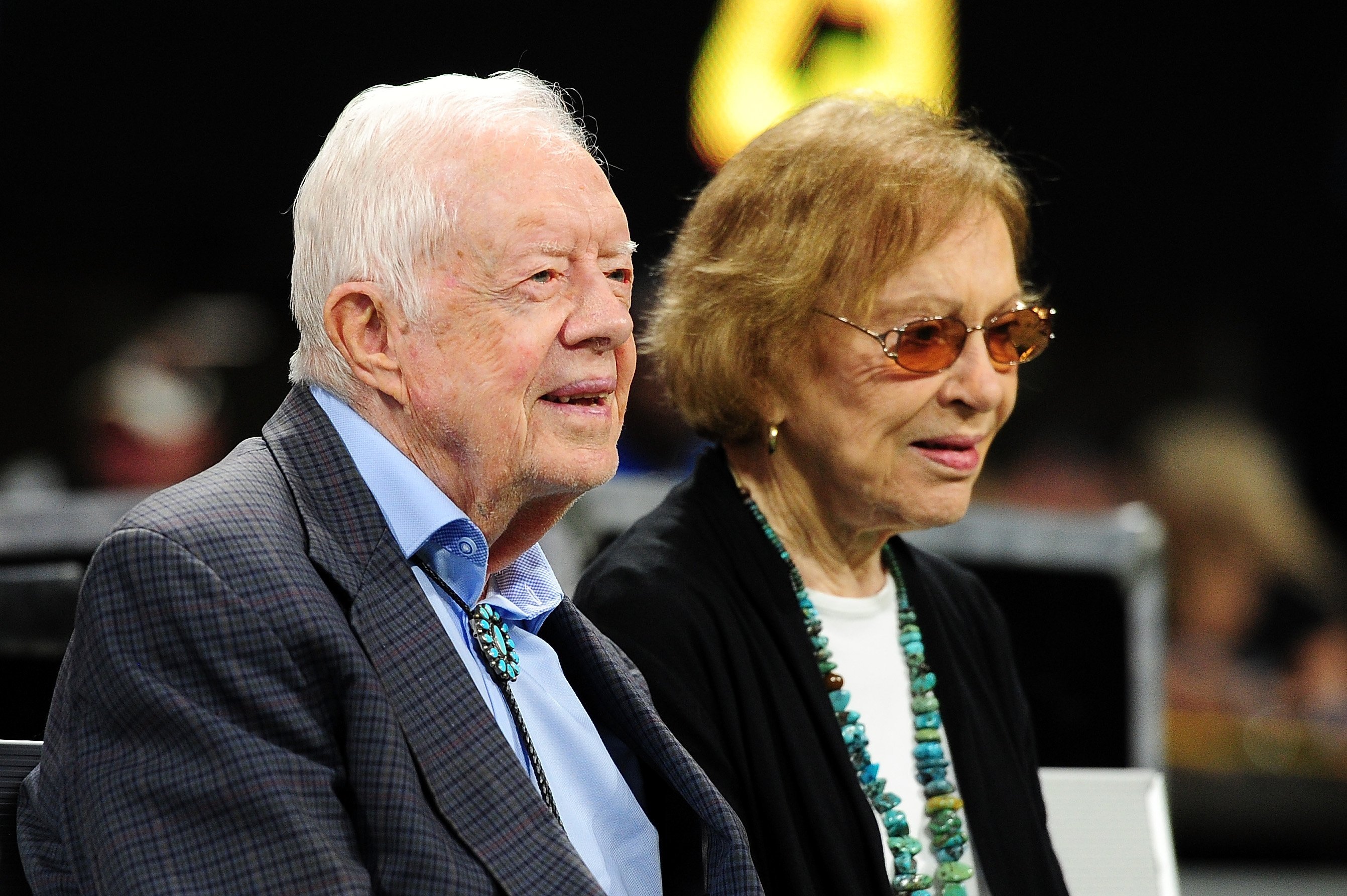 Earlier this year, Jimmy, who served as the 39th United States President from 1977 until 1981, became the longest living US president on March 22.
The previous record was held by former President George H.W. Bush, who passed away last November at the age of 94.
Rosalynn and Jimmy share four children, their three sons, John William, James Earl, Donnell Jeffrey, and a daughter named Amy Lynn.